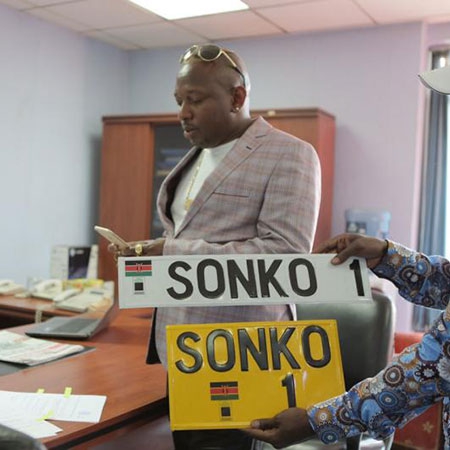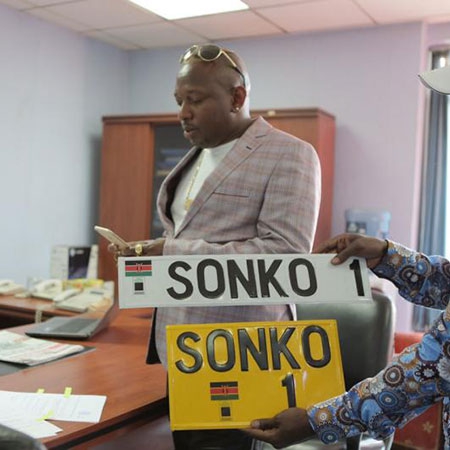 Nairobi senator Mike 'Sonko' Mbuvi has forked out the stipulated Sh1million to acquire the much-coveted personalised number plates. Apparently, he was "first to apply and be granted" the customised plates.
In 2013, it was gazetted that anyone willing and able to pay the ostentatious fee to acquire the plates can do so.
Sonko told Word Is, "I'm the first ever Kenyan to be issued with registered customised number plates at the Registrar of Motor Vehicles offices in Times Towers. The plates were handed over to me by the deputy registrar of motor vehicles, John Muya on Saturday after payment of a Sh1million fee to KRA, three weeks ago."
As the number plate was being fixed on the car by KRA officials hundreds of curious onlookers who were in the vicinity of Times towers gathered and started cheering their feel good senator.
By Sonko getting the customized plates officially from Regustrar of Motor Vehicles he puts to shame his chief hater Maina Kamanda who only a few weeks ago called on the interior CS Joseph Nkessery to arrest Sonko for being cool!
This means other personalities like footballers Dennis Oliech and McDonald Mariga, athlete David Rudisha and rapper Prezzo will have to pay a cool Sh 1million for the luxury of customised number plates.
Others who qualify to get personalised numbers include matatus, cargo trucks, ambulance and funeral hearses, diplomatic vehicles, tractors and heavy machinery.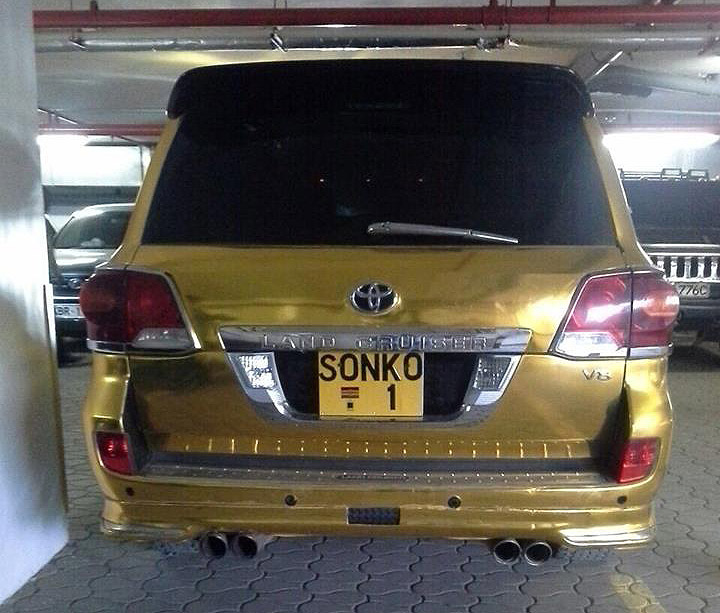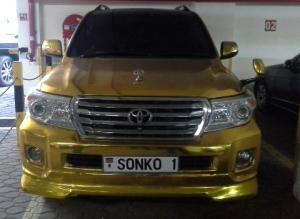 - See more at: http://www.the-star.co.ke/news/sonko-first-fork-out-sh1-million-customised-plates#sthash.stvurlxg.dpuf
What Are Your Thoughts
Share with us what you think about this article