Nairobi motorists have raised alarm over a new trend that has seen unscrupulous mechanics swindle them in the process exposing road users to danger and other health hazards.
A Facebook post by one Mahori Guruwe on Wednesday, September 30, highlighted some of the challenges motorists face in the hands of mechanics.
Guruwe lamented that a mechanic based in Ngong, Nairobi stole his muffler; a device for reducing the noise emitted by the exhaust and is located near the exhaust pipe.
A muffler aids in dampening vehicle emissions and engine noise. They are made of steel and are coated with aluminium to provide protection from the heat and chemicals released from the exhaust system.
A number of motorists further shared their ugly experiences in the hands of mechanics while speaking with Kenyans.co.ke.
Stealing vehicle parts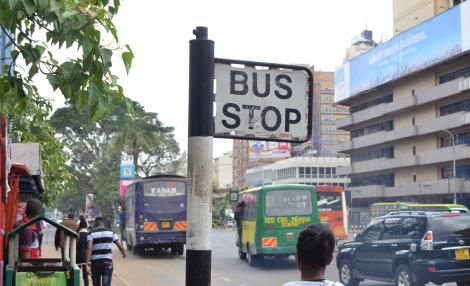 After realizing that the muffler was missing, Guruwe reported the issue at Ngong Police Station under OB NO 36/30/09/2020.
Another motorist Eric Bundi, added to the debate stating that his wife had parts of their vehicle removed at Grogon, and would only realise when she was selling the car to another person.
Richard Owino stated that it cost him Ksh 133,000 to import the same gadget to replace one which was stolen by a mechanic. Actor Abel Mutua also recalled a mechanic who sold nearly every part of his vehicle.
Exchanging motor body parts
Some mechanics exchange legit body parts for fake ones, which will require repair or an exchange later on.
This allows them to accrue benefits as the motorists are forced to return for servicing later on.
Hiking prices of motor parts and servicing
"A friend of mine had just finished her driving lessons and bought a Vix. Sometime later on, her vehicle lacked oil and upon approaching a mechanic, she was asked to finance the servicing of all parts. This was after the mechanic noted that she was an amateur," one James sated.
Mechanics were accused of mostly targetting women clients for this particular trick.
Vehicle theft and identity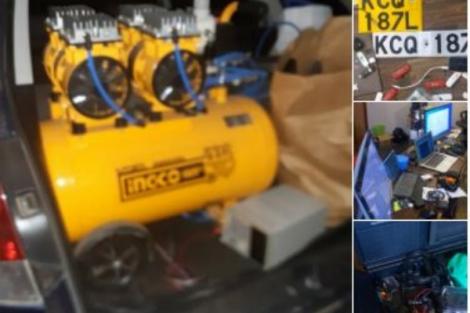 A crackdown by the Directorate of Criminal Investigation exposed a vehicle theft and identity syndicate in Ngara in February 2020. A group of mechanics collaborating with hackers were apprehended for manipulating data on the National Transport and Safety Authority (NTSA). An official from NTSA was also accused of colluding with the hawkers and mechanics to swindle unsuspecting motorists. Fibre laser cutting machines used to cut number plates, and a compressor machine used for painting number plates were recovered. Mishandling vehiclesMechanics were further accused of meddling with vehicles to siphon money off their clients. They reportedly mishandle breaks and gear linkages to prevent 1 st and 2nd gears from engaging. They also meddle with the clutch and propose a motorist to buy a new one.
SOURCE: kenyans.co.ke
What Are Your Thoughts
Share with us what you think about this article