An estimated 1,300 cars are reported stolen in Kenya each year, an average of 4 cars disappearing into the dark underworld of carjackings each day.
According to data from the Association of Kenya Insurers (AKI), your car is most likely to be stolen if it is white, a Toyota, a station wagon and parked somewhere.
Kenya's capital, Nairobi, is a major playground for car thieves due to the high number of vehicles in the county.
The police have admitted that despite their best efforts to deal with the crime, the car theft business has continued to thrive.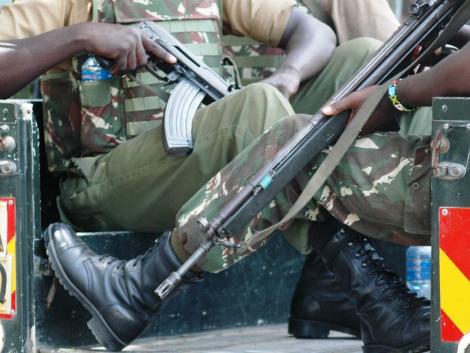 According to the police, car thieves are spread across the country, but often operate in certain environment where there activities are likely to go unnoticed.
Below are some of the places you are likely to lose your car in Kenya.
Neighbourhood parking, Public parking, Office parking
Countless victims have recorded statements on how they woke up to find their vehicles missing from their designated neighbourhood parking slot.
This mostly occurs where one's parking space is located outside the main gate within a given court.
Thieves scout for such courts and establish their target by looking at security restrictions at the main gate. The more exits available within the gated estate, the easier it is for them.
According to the police, for a car to be stolen while parked, there is often a likelihood of a collusion between guards and the criminals.
The same formula has been employed at public parking spaces as well as the offices to devastating effects.
Church
This is a prime spot for thieves as it offers a wide array of possible targets (cars).
On March 20, 2018, a victim came forward and revealed how he had parked his Toyota Premio along State House road before hurrying to attend mass at St Paul's Catholic Church.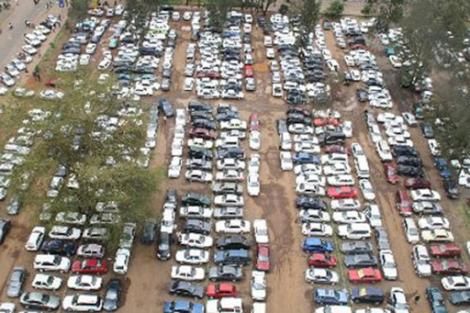 "Everyone found their cars apart from me," he recalled. "There are street cameras on that stretch and the police would have at least told me which road my car was driven to, but all they asked is whether I had comprehensive insurance," he explained.
Supermarkets and Events
Accounts of Kenyans walking out of supermarkets only to find their cars missing at the parking lot are numerous.
Alarms were raised in Eldoret after it was established that 146 cars were stolen in Eldoret between January and October 2019.
On September 28, 2019, four motorists who had attended a recording session at a sports cub were shocked when returned to find their cars missing at the parking lot.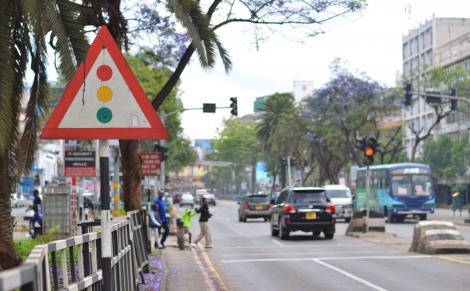 In another incident, a Toyota Probox was stolen outside a supermarket in the same town.
CCTV cameras at the supermarket showed that the car was stolen by two men, one of whom was identified by a security guard.
Kenya's car thieves are as brave as they come. In September 2014, the nation was stunned after a mechanic was arraigned in a Nakuru Court for alleged theft of a BMW which was linked to State House.
The mechanic, Aggrey Odhiambo, was charged with involvement in the theft of the vehicle, which State House denied was part of the presidential motorcade.
Prosecuting attorney Cosmas Ikunywa told the court that they had reason to believe Odhiambo had information on its whereabouts.
The vehicle had been missing for a few days since State House Spokesperson, at the time, Manoah Esipisu, stated that it was stolen from a policeman.
Weddings and Funerals
Such family events are prime hunting grounds for car thieves. Thieves love such spots because they can easily blend in with the crowd without raising eyebrows.
They hover around the parking lots at such events and identify, break into and make away with cars of their choice.

Data from AKI shows highlights the following as the most common traits of cars highly targeted by thieves
Cars valued below Ksh 1 million are likely to be stolen due to the ease of resale. A car that is white in colour. In the recent year's, at least half of all stolen vehicles in Kenya were white. This is most likely due to their ease of repainting. In addition, white Toyotas are attractive to thieves because even if you tell the police you have lost your white Toyota, how many of them currently out on Kenyan roads.
Notably, silver, black, blue and grey vehicles were also in great danger. Accordingly, the least targeted coloured cars were green, red, gold, pearl, purple, orange and maroon.
Thieves also showed preference to Isuzu, Nissan, Mitsubishi and Mercedes Benz in that order.
Those who own Volvo, Honda, BMW, Ford, and Hyundai, in that order, are considered safer.
Station wagons, saloon cars, lorries and pick up follow the same order in regards to preference by car thieves.
According to the 2017 report, most stolen cars were of the Toyota brand, known for their high resale value.
How to keep your car away from the thieves.
Park only in legal controlled zones which is in good view of security facilities
Do not leave valuables exposed in the vehicle as this lures thieves.
Do not park the car facing the exit. It could prove viral to give the thieves a hard time to reverse, thereby giving the owner room to go after the thieves
Have lights and horn in good condition since they serve as rescue items during a carjacking
Have the vehicle fitted with a tracking device.
Placing extra number plates on detachable parts of the car such as on windscreens and side mirrors can be a nice idea to ward off spare part thieves
Once a vehicle is stolen, criminals either strip the vehicle for its parts, or get fake number plates, repaint it and send it across the border. A truck full of spare parts can cross borders with forged importation spare parts documents. Immigration and customs officials are also sometimes involved in shifting them across.
Once in another country the parts are sold at open-air markets. In Kenya they're sold in the Kariobangi area in Nairobi, in Uganda it's in Katwe in Kampala, and in Tanzania, the Gerezani area in Dar es Salaam.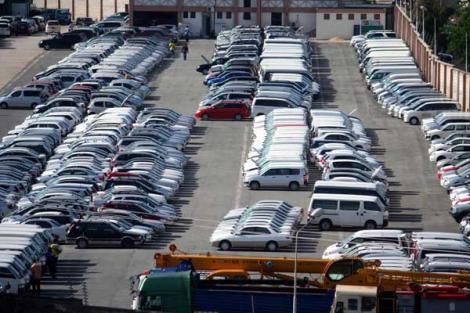 SOURCE: https://www.kenyans.co.ke/news/58342-carjackers-prime-spots-kenya

What Are Your Thoughts
Share with us what you think about this article