Buying a car can be an exciting and challenging experience.
As it is, owning a brand new car, for business or personal use, is a dream shared by millions of people across the country.
However, not all get to own one in their lifetime. Some opt to buy used or second-hand cars sourced locally or abroad presumably because they are more affordable.
Most secondhand cars for sale in Kenya are originally from Japan. Toyota tops that list.
One reason for that is the fact that Japanese cars are right-hand-drive(RHD), like Kenya's.
Importing a used car from other LHD countries such as the US and Europe may violate this requirement. 
Japanese models are also considerably cheaper for Kenyan second-hand car buyers.
Others choose to import used cars from Dubai to Kenya. Only that most car dealers in Kenya look out for cheap Japanese used cars to fetch better profits and, importantly, sell the cars faster due to affordable pricing.
Here are 10 things to consider before buying a used car in Kenya.
1. Budget
This is the most important factor when it comes to buying second-hand cars. What is your budget?
The point is to get a reasonable price for the car that meets your needs.
Therefore, it is important to visit various car dealers and car bazaars to compare the car prices and make the best decision on the car ownership cost.
You can also check the car prices online from various car dealers who have their products on their website.
It is advisable to bargain depending on the age and conditions of the car, you can purchase it at a lower price if you have the negotiation skills.
2. Availability of spare parts
It will be less stressful when you choose a car model that has spare parts available at the local car dealer shops or garage.
If your choice is Toyota, it will be better for you since easy to maintain.
Toyota engines are simple in design and maintenance. Many mechanics are able to cope with the rapid changes in engine technologies as Toyota endeavours to maintain similar design philosophies to enhance the principle of 'commonality'.
Toyota owners always have a return on investment as the vehicles still fetch good prices after considerable use due to the fact that they don't break down and are durable enough over long periods of times.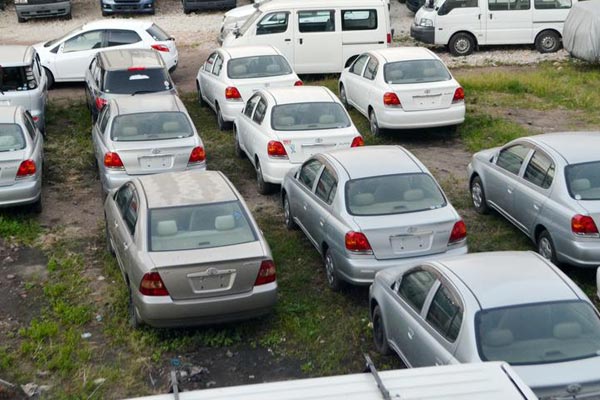 3. Does The Car Meet Your Needs?
Apart from the budget, it is extremely beneficial for you to get a car that meets your personal needs.
Are you looking for a leisure car or a business car? or maybe you're just looking for a car that has more interior space?
An efficient engine consumes less fuel and impacts positively on buyers who value a vehicle that consumes fuel sparingly.
It is therefore important to match your car purchase with your personal needs or rather interests.
4. Check reviews of the car
Checking reviews of the car model you are intending to buy can help you make a better decision since other car users usually give insights about different vehicles.
You can check the reviews on various car dealer websites and you will be able to make a wise decision when buying a second-hand car.
5. Take The Car For A Test Drive
You should always go to view a used car with someone that you know just to give you confidence and to act as a witness. You should never go alone or at night.
If you are not an expert make sure your friend is or pay an expert to come with you. Make sure you check the interior, bodywork, engine and always, always take the car for a test drive.
When you doing a test drive ask yourself the following questions;
• Are the seats comfortable?
• Is it possible to adjust the seat easily?
• How is the mirror visibility?
• Do you have enough legroom?
• How much cargo space is there?
• The backs seats, are they comfortable?
6. Have a Car Insurance Policy
According to the Traffic Laws Act, it is a must for you to get your car insured by a car insurance Kenya company.
Failure to do so, it will be illegal for you to drive the car on the Kenyan roads.
The minimal requirement for car insurance cover is third-party car insurance coverage. Some of the advantages of third-party car insurance are;
• It is cheaper compared to other insurance coverage plans.
• It has an easy process in purchasing and renewing the insurance policy.
• It offers legal cover and protects you financially when you cause damages to the third party.

You can purchase other insurance coverage plans such as; comprehensive car insurance Kenya and third-party fire and theft depending on your budget and car insurance needs.
7. Check Details on Paperwork
It is important for you to check the paperwork,to know if the car has been stolen or not. It will be critical for you to know the details of the previous car owner.
Conducting car online search and verifying the information on the logbook, gives you a stress-free process for you when buying a second-hand car from the car supermarket.
The car dealer will help you in accessing the vehicle search history report, which will indicate if the car has a car ownership saga.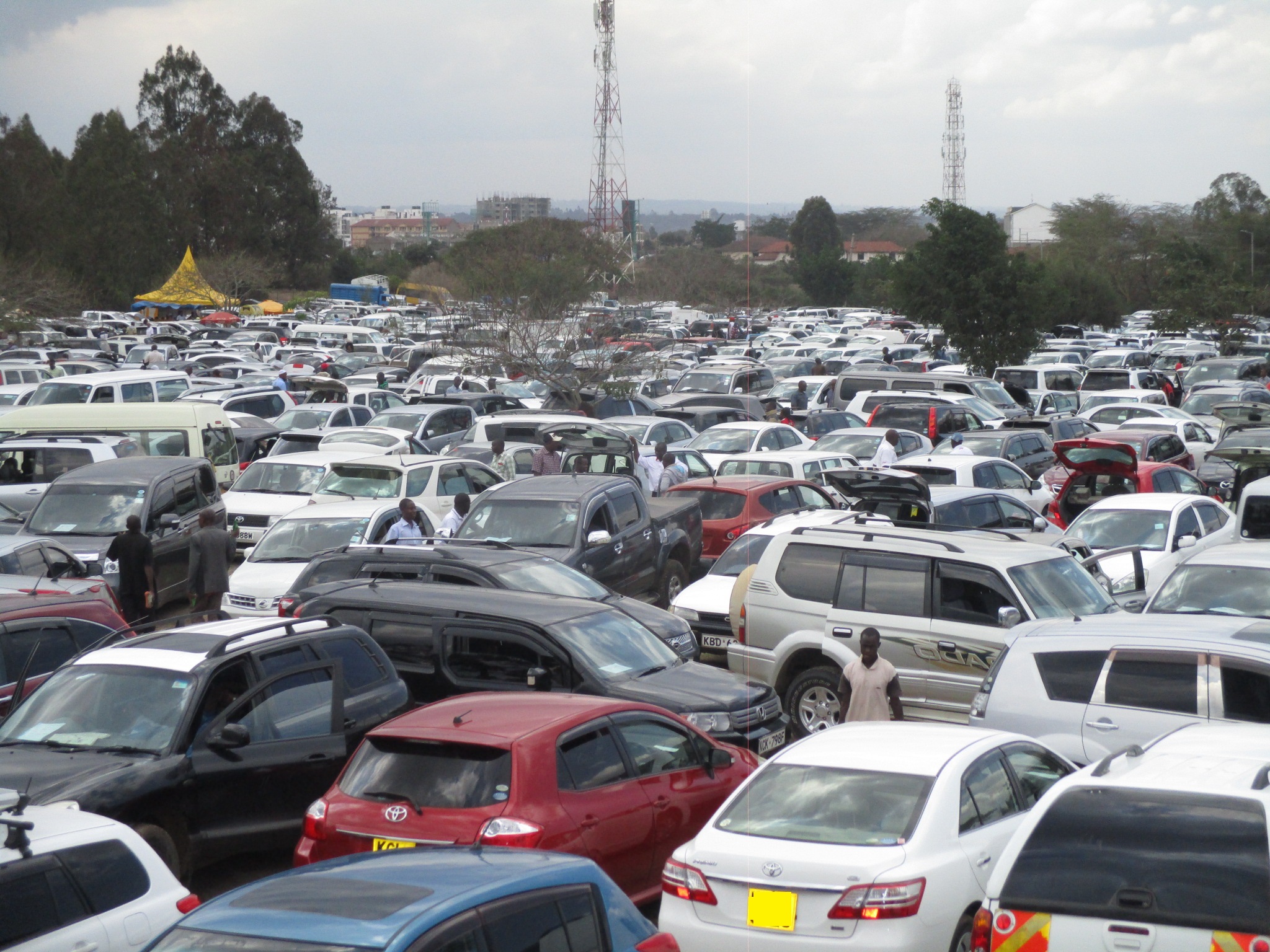 8. Inspect The Car

Where you are not familiar about cars, you can contact a trusted mechanic who will inspect the car tire pressure and alignment and will also perform routine brake check

For every 1,000 miles removed from the odometer, it increases the value of the vehicle substantially and is a highly illegal practice. It is worth checking for signs of tampering. Examine the dashboard for worn screws.
Look for chips made my stones across the front of the bonnet, grille, and bumper, these can be an indication of many motorway journeys. Most cars average around 10,000 miles per year, so check the mileage on the clock roughly ties in with the age and appearance of the car.

The mechanic will check five important areas of the car. These parts are; Exterior part of the car, tires, interior part of the car, engine and transmission, steering and suspension.
9. Get The Documents And Make Payments
It is advisable to follow the right process when creating the necessary documents and making payments for the car.

You have to initiate the Online Transfer Logbook through the NTSA TIMS. if you do not have the NTSA TIMS account, you are required to create one.
It is important to ensure that the Sales Agreement Contract includes; your signature, that of the seller and third-party witness.
Note that, as a car buyer, you will have to pay the transfer fees and purchase tax through the NTSA TIMS.
10. Is the car imported or locally used?

Affordable price is one of the main advantages of purchasing an imported second-hand car.
Although, for an imported used car, you will have to wait months for the car to be cleared through the Mombasa port.

For a locally used car, it comes at a high car ownership cost, if you are not patient enough to wait for the imported pre-owned car, you can buy the locally used car.
It is important to check the locally used car, if it has car ownership history, stolen or not and if repair is needed.

With the above information on 10 things to consider before buying used cars in Kenya, we believe you are going to make the best decision when it comes purchasing your ideal car.
Note that there are risks associated with buying second-hand, so it's important to take your time, and not rush into anything, even if you're not spending a fortune. 
SOURCE: kenyans.co,ke

What Are Your Thoughts
Share with us what you think about this article