Central Bank of Kenya Governor Patrick Njoroge has narrated how his lookalike kin was granted police escort in a case of mistaken identity.
In a post on his verified Twitter account on Saturday, October 24, he stated the incident happened just months after his appointment by President Uhuru Kenyatta in 2015.
"I was a few months into this job, with stories swirling around about my personal affairs and lifestyle, and much speculation to boot," he started. At the time he was praised for his humble nature.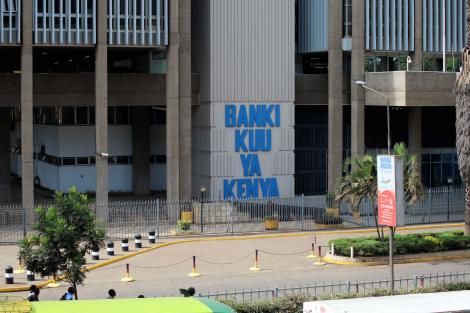 On that particular day, his cousin had some business to conduct in Nairobi's CBD. He parked his car in Ngara and boarded a matatu to town.
The matatu was full, but he decided to stand along the aisle for the short journey. He forgot that the police had began a crackdown on overloading matatus and as fate would have it, he was nabbed a few moments later.
The governor's cousin and others arrested in the operation were handcuffed in pairs and bundled into a police vehicle.
"My cousin did not utter a word of protest and was completely compliant. Others protested loudly in vain as the police meant business," Governor Njoroge narrated.
Upon reaching the police station, the suspects were presented to the OCS and this particular one caught his eye.
The longer he stared at the suspect the more he wondered and just suddenly, he asked "Where did you arrest this suspect from?" and without waiting for an answer he ordered them, "Take him back where you got him".
The other suspects realised that their partner might have held some sort of power against the police. They begged him to help them but he decided not to ride his luck.
"In the end, the officers got another vehicle and were now ordered to take him wherever he wanted to go. And that is what happened. My cousin showed up at his CBD appointment in a police car! He says the officers were very courteous," Governor Njoroge concluded.
"This incident has been dissected a million times at family gatherings. Everyone agrees that it was a case of mistaken identity. Neither I nor my cousin wants to push the matter any further and the rest is weaved in the family's folklore," he added.
President Kenyatta's lookalike also escaped arrest when former Buruburu OCS let him go fearing that he was related to the head of state.
Had he gone to court, Michael would have been slapped with a Ksh 10,000 fine for violating the curfew.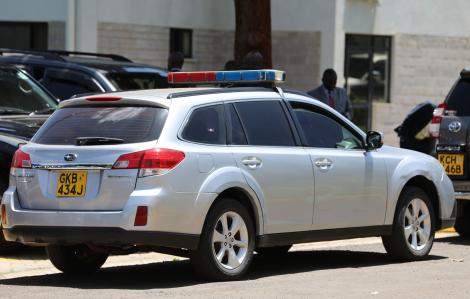 SOURCE: https://www.kenyans.co.ke/news/58520-how-police-mistakenly-chauffered-cbk-governors-look-alike-nairobi

What Are Your Thoughts
Share with us what you think about this article