The Kenya National Highways Authority (KENHA) on Saturday explained the heavy traffic snarl up experienced on the Nakuru-Naivasha highway.
Through a series of tweets KENHA urged all motorists in the area to use alternative routes since overlapping cars had blocked all the lanes.
"Being end month and schools closing day, there is a significant heavy traffic on the road.
"Four lanes of overlapped traffic proceeded through the Gilgil Weighbridge taking all the lanes and shoulders from yesterday evening.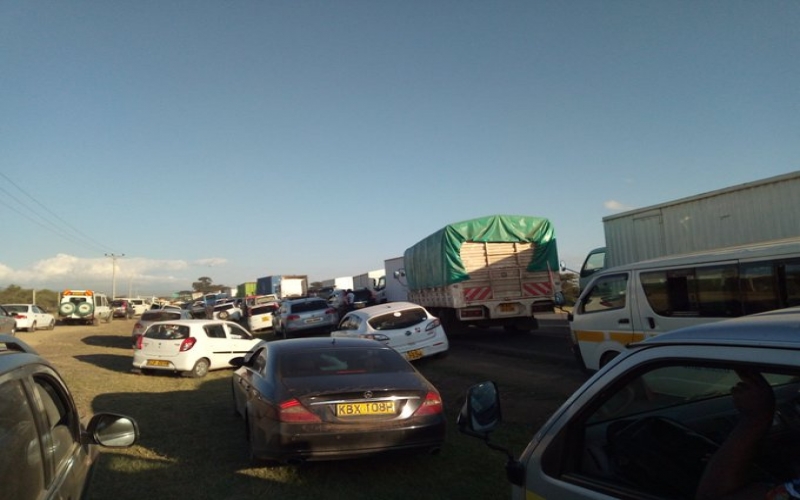 "This resulted in traffic gridlock on both sides of the carriageway. The police are already on the ground to direct vehicle flow, and urge all motorists to exercise courtesy and patience as the traffic is being directed to ease flow," read the statement in part.
Also, grading of a section of the road commenced today and motorists were asked to use alternative routes of flyover and Njabini-Ol Kalou.
"The Authority has also this morning commenced grading of a section within the reserve for the Nakuru bound Heavy Good Vehicles to use into the weighbridge to also ease traffic movements.
"Motorists can also use the alternative routes of Flyover and Njabini -Ol Kalou," read the statement.

SOURCE: standardmedia.co.ke
What Are Your Thoughts
Share with us what you think about this article