Kenya's matatu industry is currently facing collapse following changes in the transport industry.
A cocktail of events since the onset of the Covid-19 pandemic has brought the industry to its knees, with Matatu Owners Association (MOA) chairman Simon Kimutai attesting as much.
"Our revenues have fallen up to 50% as people are no longer moving across places as often as they used to. There is also an air of fear regarding Covid-19 which has kept many commuters away while many people have not returned to work," he stated on Wednesday, October 21.
He further urged the government to consider lifting the restriction on the number of passengers allowed in matatus to curb the spread of Covid-19.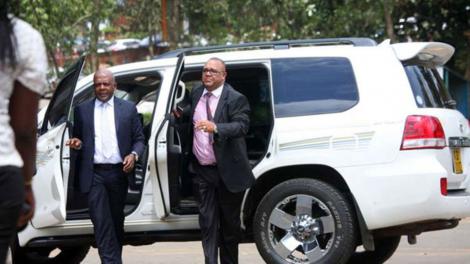 Following the recent hike in fuel prices, the industry is struggling with rising operational costs, which has had a trickle-down effect on commuters.
Matatu operators have had to hike fares in a bid to stay afloat, as the limited number of passengers coupled with spiking fuel prices has hit hard.
On the other hand, the soon to be launched commuter trains in Nairobi are set to steamroll through the industry.
The Nairobi Commuter Rail Service (NCRS) development is part of Nairobi Metropolitan Transport Master Plan.
It aims to carry out modernization and expansion of under-utilized railway transport infrastructure facilities within Nairobi in order to attract passenger traffic from the roads thus reduce congestion.
According to the masterplan published by the Kenya Railways, the project will integrate rail transport with other modes of transport road and air transport.
This development includes the building of 26 new modern passenger handling stations at the existing railway stations and at new locations. Syokimau, Makadara and Imara Daima railway stations are complete and operational.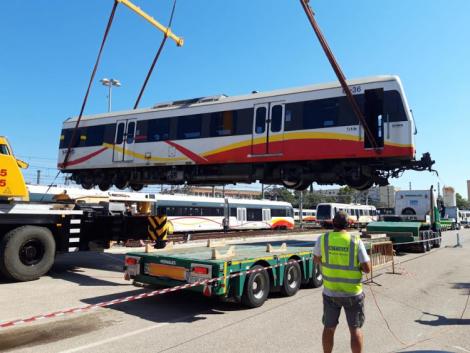 Phase 2 of the development will also be within the existing railway corridor and will extend commuter rail services to:Thika, Limuru, and Lukenya.
Phase 3 is targeting outlying satellite towns such as: Ongata Rongai, Kiserian, Ngong, Kiambu, Ruai and Kangemi.
The parastatal recently imported secondhand Diesel Multiple Units (DMUs) with a life span of 25 years to move Nairobi railway passengers from about 300,000 a month to 3 million.
Nairobi has a population of about four million people, 70% of whom are dependent on public transport.
Faced with the option of getting stuck in traffic or a smooth roll into the Central Business District, it is easy to see why the Matatu industry is facing its biggest challenge yet.
To compound the problem, the master plan for the county includes Ksh100 billion investment to introduce the Bus Rapid Transport (BRT) as well as a light rail system.
On September 8, Nairobi Metropolitan Services (NMS) Director-General Mohamed Badi announced that starting November 2020, matatus would no longer be allowed to access the Central Business District (CBD) in a bid to decongest the city.
Appearing before the National Assembly Committee on Administration and National Security Badi revealed that the plans were being finalised and will be launched by President Uhuru Kenyatta in November.
Matatus plying Thika Road to offload passengers in new bus stations at Ngara and Parklands, while those from Machakos and Lang'ata road will terminate their journeys at a yet to be built stage at the Railway Club.
According to the Nairobi Bus Rapid Transit - Labour Impact Assessment - Research Report January 2019, there are an
estimated 10,000 14, 25 and 33-seater matatu buses in the Nairobi public transport system alone.
It further detailed that most matatu workers are in long-term informal employment. Nearly 50% of the workers interviewed had been in their respective occupations for 5 years or more.
The workforce is largely educated, with nearly 60% having completed secondary level, and 18.8% achieving college graduation. Furthermore, many have additional qualifications, including driving (47%) and mechanical engineering (18%).
The industry employs a wide range of other workers, including conductors, touts (popularly referred to as kamageras), callers, vehicle washers, squad drivers, food and drink vendors, painters and artists, mechanics, county officials, stage clerks, SACCOs, among others.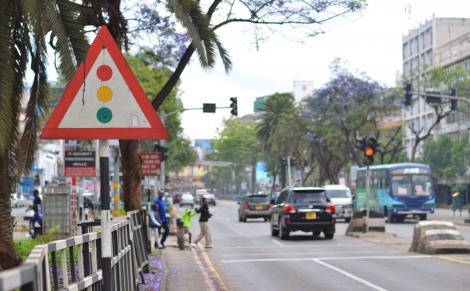 SOURCE: https://www.kenyans.co.ke/news/58428-kenyas-collapsing-matatu-industry

What Are Your Thoughts
Share with us what you think about this article