A Nairobi motorist on Friday shared how he and his family survived a horrific robbery incident along the Southern bypass in Nairobi.
Via the Motorist association of Kenya page on Facebook, the man warned fellow motorists to avoid plying the route in the wee hours of the morning or at night since it wasn't safe.
He disclosed that he and his family had just left Nairobi at 3 am en route to the upcountry using the southern Bypass when two thugs pulled out of nowhere at Kikuyu interchange which is just 3km to Waiyaki way.
He stated that he hit one of the two stones which the thugs had laid on the road damaging his whole front wheel tyre and rim.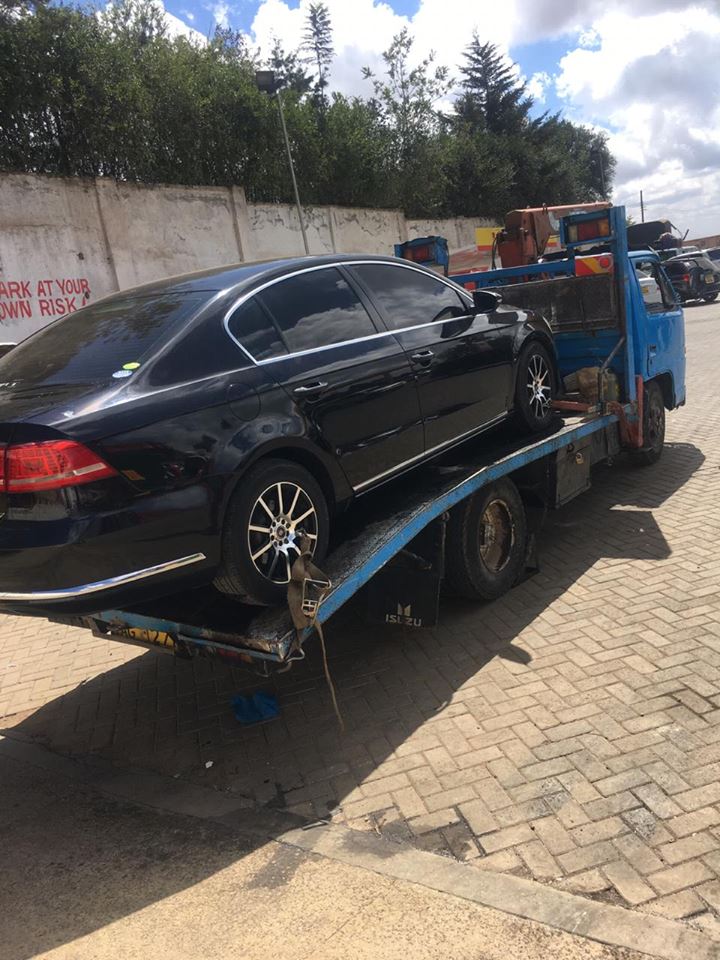 Luckily, he managed to safely bring the car to a stop avoiding any swerve due to the car's weight.
Immediately the car stopped, he recounted that he got out and two middle-aged men who he estimated were between their late 20s and early 30s suddenly appeared with armed metal rods.

He hastily alerted his family which was still in the car to lock the doors even as another car hit the remaining block on the road, this time forcing it to veer off the road and hit the rail.
At this point, he stated that another thug joined the other two and seemed almost certain that he was about to get jacked.
He reached for a weapon in his car boot ready to confront his attackers when luckily, another motorist stopped and started hooting with hazards on.
Soon enough, he stated that other oncoming vehicles came and all stopped forcing the thugs to panic and run away.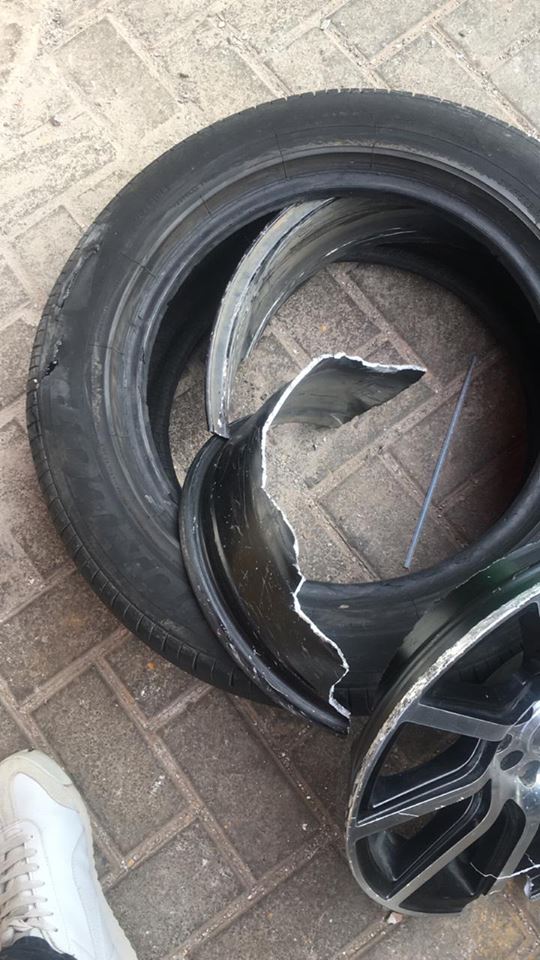 SOURCE: kenyans.co.ke
What Are Your Thoughts
Share with us what you think about this article