Just a day after Health CS Mutahi Kagwe pleaded with matatu operators not to hike fares, they have responded by saying it is the only way to put food on their table at the moment.
Following a raft of measures that were introduced by the government to ensure social distancing, the transport sector was dealt a heavy blow after operators were instructed to significantly reduce the number of passengers per trip.
Now, drivers and conductors have stated that they have to hike fares to meet their employers' targets.
A spot check at the CBD revealed that some routes have doubled their fare, denting the pockets of passengers.

"We have targets to meet at the end of the day. My employer wants Sh8000 at the end of the day. It is up to me to figure out how I will meet that lest I go home without my dues," said one driver.

"We would work from home if we could but our work demands our physical presence. We understand the tough economic times but we have no choice.
"If they give us free food then we will happily stay at home and eat," added another.

On Monday, Kagwe said it was immoral for matatu operators to overcharge commuters who have also been affected by the ongoing crisis, adding that the move will be counterproductive in the fight against coronavirus.
"Look at the situation and understand that commuters are not in the situation they were before and treat them fairly," he said.

The CS also confirmed that one more person had tested positive for the coronavirus bringing the total number of confirmed cases in Kenya to 16.
The patient is said to have come into contact with one of the eight cases that were reported on Sunday.
Kagwe said the National Government in conjunction with county governments had managed to trace 646 people who came into contact with the 16 cases that have been confirmed to date.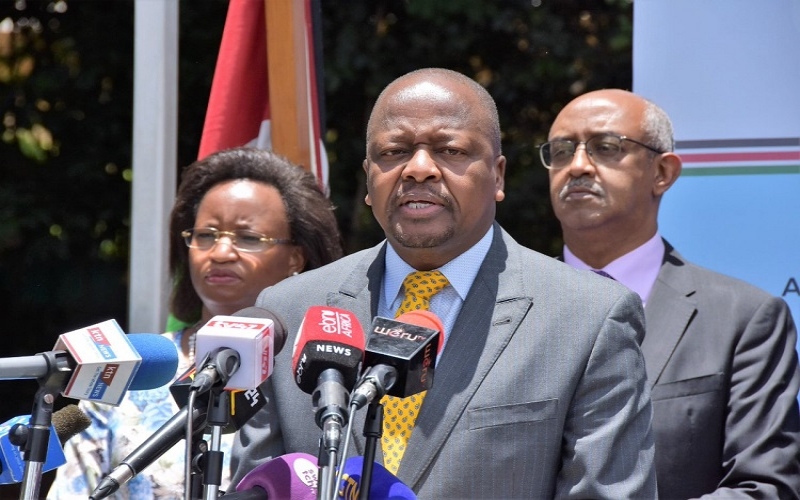 SOURCE: standardmedia.co.ke


What Are Your Thoughts
Share with us what you think about this article