Celebrities are well known for having a wild and over-the-top lifestyle, especially the ones who make it to the top. With flashy cars, mansions and jewelry, they splash money around at will. Well, some do it for clout while others are just car enthusiasts.
Masauti - Bentley
Masauti is the latest celebrity to acquire a posh machine, a Bentley. He has been making many go green with envy with his new lifestyle. The Ipepete star was recently gifted a Bentley by his own manager, complete with a customised number plate. The car came just days after he dropped his collabo with Tanasha Donna, Liar.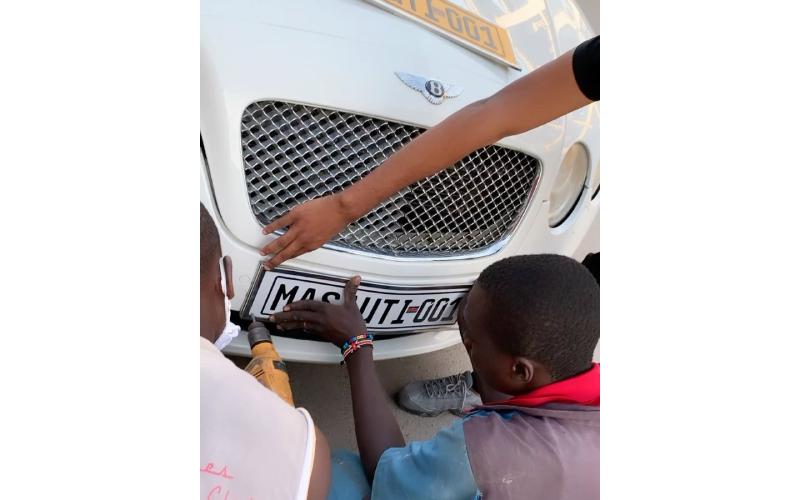 Maina Kageni - 2020 BMW X6, M sport
A story is told of how the renowned radio presenter dropped out of college to be a truck driver with a Chinese firm in the UK despite his mother paying his school fees. That never deterred him as he is arguably one of the highest paid radio presenters in Kenya at the moment. He eats life with a big spoon and he is not shy about it. Recently Maina acquired a brand new 2020 BMW X6, M sport, the first of its kind in Kenya.

Otile Brown - BMW7 series
Popular Kenyan singer Jacob Obunga aka Otile Brown gifted himself an expensive BMW 7 series after completing his anticipated Just in love Album earlier this year. In January 2019, Otile Brown bought a Mercedes stating that it was an early birthday gift to himself. In November 2018 he bought his first ever Mercedes Benz. His love for German machines is clearly visible.

Willy Paul - Mercedes Benz AMG
Hate him or love him, Willy Paul has definitely redefined the Kenyan entertainment scene. He is a gifted singer with lots of swag. The former gospel artiste cruises around in a Mercedes AMG, which he acquired last year.
Khaligraph Jones - Porsche Cayenne
Khaligraph Jones aka Omollo has an exquisite garage with some sleek machines but the latest addition to his collection is the luxury Porsche Cayenne, which he bought to celebrate his success in the music industry. This particular model is a coupe version of the Cayenne SUV and does not come cheap either. He also owns the famous Range Rover Sport.
Krg the Don - Chrysler 300c, Jeep Wrangler and more
Born Karagu Kimani, he is the self-proclaimed richest musician of our time. KRG is the owner of Fast Cash Music, a record label, owns Taraja Safaris, which is a ticketing, safaris and car hire business. His appetite for cars is unmatched. He owns a BMW M3, Mercedes AMG, Chrysler 300c, Landcruiser V8, Jeep Wrangler and a pricey Ford Mustang GT limited edition.

Ringtone - Range Rover Evogue, Mercedes C-class and more
The self-proclaimed Chairman of Gospel artistes in Kenya Alex Apoko describes himself as the richest musician in Kenya who owns a house in the leafy suburbs of Karen and another in Runda. His garage boasts of a Range Rover Sport SVR 2019, Toyota Landcruiser VX, Range Rover Evogue, Mercedes C-class and a Range Rover Vogue…and more.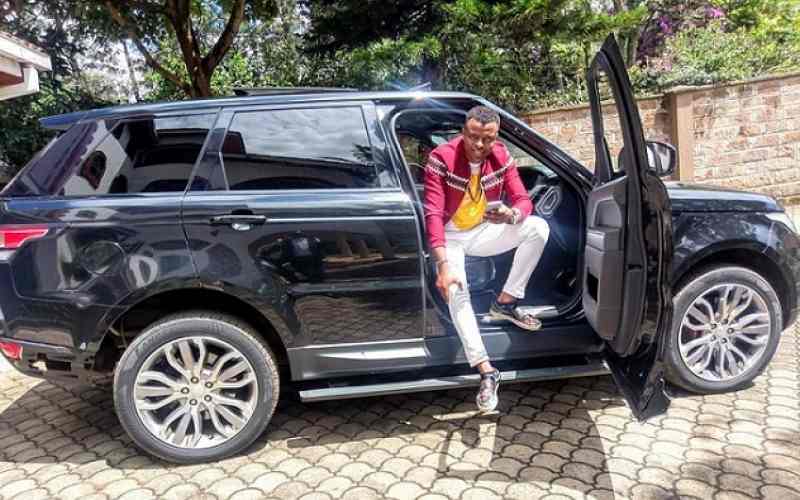 Akothee - Ferrarri Spider among others…
Popularly known as Madam Boss, Akothee lives a classy and flashy life. As feisty as she is, Akothee owns top of the range cars as well as beautiful mansions. She is the owner of Akothee Safaris and her top of the range exquisite garages boast of; Mercedes Benz SLS McLaren, Range Rover Sports, Toyota Landcruiser, Ferrarri Spider among others.

SOURCE: standardmedia.co.ke

What Are Your Thoughts
Share with us what you think about this article