A matatu Sacco operating in Nairobi has made strides in bringing order in an industry bedeviled by chaos and confusion.
The Neo Kenya Mpya Sacco has been using a mobile application to modernise everyday aspects of commute such as booking, boarding and customer service.
The Sacco which operates the Nairobi -Thika Road route has significantly reduced the disorder at its Latema Road terminus.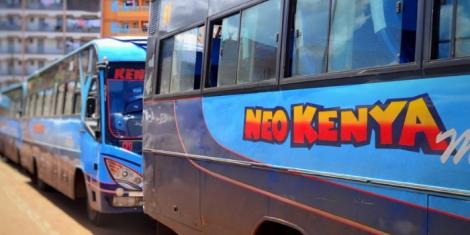 The stage is no longer characterised by shouting touts banging the side of the buses and shouting out the fares to attract commuters.
The mobile app lets customers see which vehicle is available from wherever they are, select their preferred seat and book according to the time they wish to travel.
Neo Kenya Mpya CEO Douglas Njiru praised the innovation as the solution to the congestion at matatu termini.
"With this system, we are able to get real-time data of the number of buses at the stage and those on the road, while passengers can see from the app those available for booking," he explained.
Commuters are also able to give feedback on their rides and report drivers who speed or disorderly touts.
The company has 170 buses and 46,000 commuters daily and plans to induct them into the new system which has been operational since August.
Passengers also get a reprieve from fluctuating fares since the application has upper and lower limits.
Anthony Chomba, a conductor said that the cashless payment platforms integrated into the system has helped increase accountability.
"Holding cash between your fingers is risky because it attracts thieves and hijackers. There are also cases of malicious passengers handing us fake notes," he stated.
The Nairobi Metropolitan Services has also planned to leverage technology to bring order to the city's transport sector.
When launched, the app will only allow a handful of matatus into the CBD in a bid to reduce congestion in various pickup points.
"The electronic system we are going to install here (Green Park Terminus) will inform matatu operators when to send their vehicles to town and when their slot is ready.
"They will know it from an app on their phone…that from their route, only five or six vehicles (for example) should come into town. So it will be regulated," NMS Director of Transport, Engineer Michael Ochieng explained.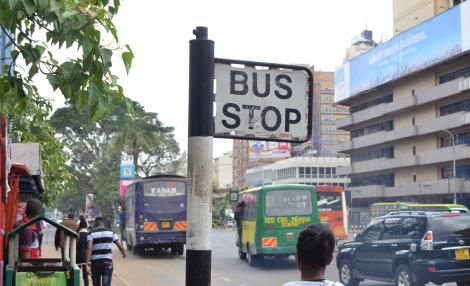 SOURCE: https://www.kenyans.co.ke/news/60339-nairobi-commuters-enjoy-new-matatu-technology
What Are Your Thoughts
Share with us what you think about this article