The ongoing Nairobi Expressway Project is expected to address the traffic jam issue in the city.
However, its construction phase has left Nairobians decrying traffic snarls that run for kilometres on end.
A recent trip from Machakos by this writer resulted in a 6-hour commute from the Kitengela junction to the newly refurbished Nyayo Stadium.
Speaking to Kenyans.co.ke, a Syokimau resident narrated how getting to town by 8:00 a.m. requires one to be out of the house between 4:30 - 4:55 a.m.
The daily commute was a challenge prior to the mega-project but it has now become almost intolerable as vehicles are parked on the highway for hours on end.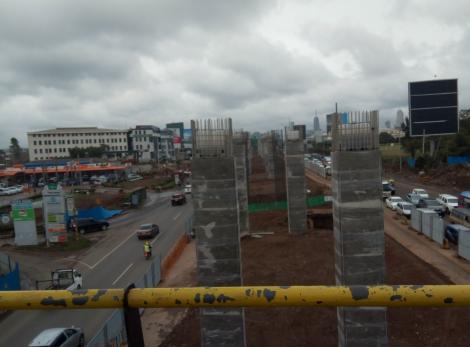 This is due to the fact that the 4-lane highway is now 2-laned for most parts, as contractors have cordoned off parts of the highway.
The mabati structures erected across the highway have also been marked as hazardous especially during the night.
Limited visibility coupled with the current night rains have turned the busy highway into one of the most dangerous stretches of tarmac in the country.
This is especially so for motorists unfamiliar with the highway as the converging lanes have caught many off guard, resulting in fatal accidents.
On October 24, a saloon car broke through barriers and plunged straight into the pits being dug up that were laden with protruding heavy gauge metal bars.
At least 4 other cars were involved in the accident that happened close to Capital Centre, as they tried to stay out of each other's way.
This has been a common theme on Mombasa Road, with fatalities reported almost every day.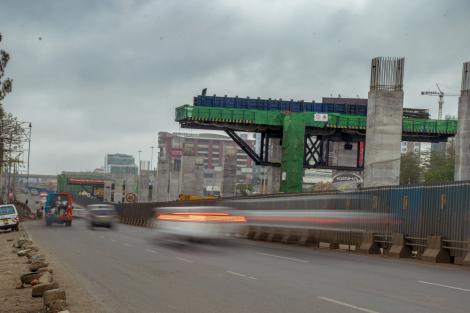 Motorists have been advised to maintain slow speeds along the highway as the various road convergence points will keep on shifting regularly as the elevated highway snakes its way towards Westlands.
"The contractor will minimize disruption to traffic as works are executed on the project road between JKIA Turnoff - Cabanas, NextGen Mall - Capital Centre and Kenyatta Avenue-University Way Roundabout,
The construction works will be limited to the central median of Mombasa Road, but in some instances may require the closure of a single lane on either side of the highway to ensure the safety of motorists plying the route," reads a notice shared by the Kenya National Highways Authority (KeNHA).
City residents who ply the route on a daily basis will have to stomach the traffic disruption until the next general election.
Preliminary works on Nairobi Expressway have commenced. Main construction activities on the 27.1 Km project are scheduled for July 2020 with December 2022 as the set completion date.
The recently launched Nairobi Commuter Trains have also been mooted as a welcome relief by some as it has aided in bypassing the traffic snarl-ups.
SOURCE: https://www.kenyans.co.ke/news/59735-nairobi-expressway-project-turns-mombasa-road-daily-parking-lot-photos-video

What Are Your Thoughts
Share with us what you think about this article