Transport CS James Macharia has directed Kenya Railways to reduce train fares by 10% to accommodate more passengers as the government enforces 'Michuki' rules.
In most routes, passengers normally pay close to Sh50. A ten per cent cut would mean the commuters will be charged about Sh45.
The CS, in a statement on Monday, further directed the train service providers to increase the frequency of commuter trains on all routes.
"This is to ensure the public will be able to continue with their day-to-day activities in nation building," Macharia said.
He said the fares should be reduced until the normal public transport services resume.
"The public is requested to support the government efforts in order to realise the long-term benefits for all Kenyans," he added.
Kenya Railways said on Twitter that it has introduced additional trips on commuter rail routes to help ease transportation in the city.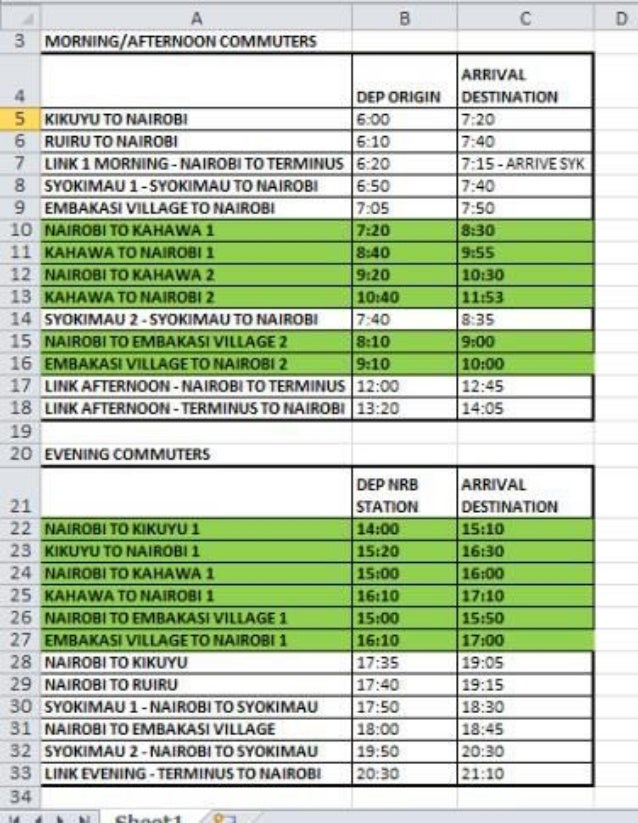 This came even as commuters on several routes within the city were forced to walk to work after matatu operators withdrew their vehicles.
The operators are protesting the government's enforcement of the Michuki rules.
The few available matatus hiked their fares to cash in on the desperate commuters.
Bodaboda operators also took advantage of the situation and doubled fares to ferry passengers to various destinations.
SOURCE: the-star.co.ke
What Are Your Thoughts
Share with us what you think about this article