Hundreds of commuters were stranded on Wednesday after Kayole matatus went on strike citing harassment and interference by the dreaded Gaza gang.
A Forward Sacco driver said the strike followed after one of them was killed by gangsters belonging to the group.
The operators conducted a procession from Kayole to town with the body the slain sacco leader.
"The said driver was in charge of operations at the Forward Travellers Sacco," he said.
Reports are that the sacco leader was attacked after he questioned the gang members for locking one of the matatus.
"In his attempt to unlock it, our leader was beaten and succumbed from the injuries he sustained," his colleague said.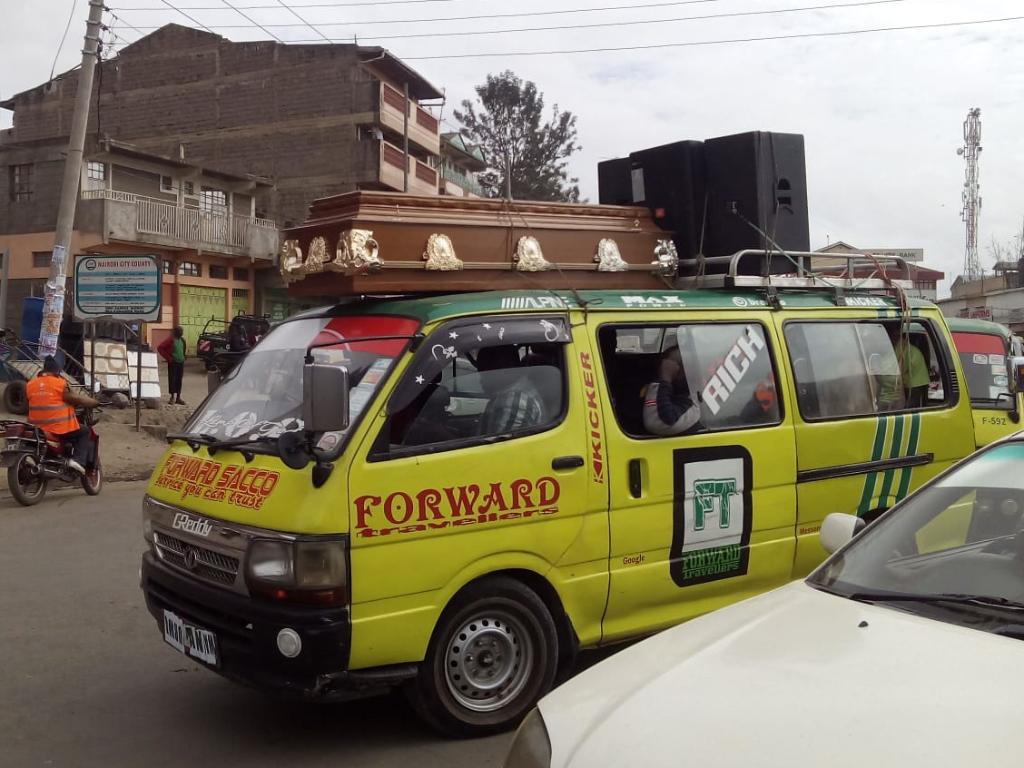 A Forward Sacco matatu carries the casket with the body of the sacco's leader reportedly killed by Gaza gang in a recent attack, September 27, 2018. /MAGDALENE SAYA
A number of stuck commuters opted to use personal cars and motorbikes to get to their places of work.
On September 20, Umoja residents were stranded amid matatu sacco turf wars.
This was after Umoinner matatu Sacco, that operates in the estate, boycotted work to protest encroachment by its rivals.
SOURCE: the-star.co.ke
What Are Your Thoughts
Share with us what you think about this article