Harley-Davidson has been selling motorcycles for well over a century and enjoys some of the most active and brand-loyal owners in virtually any industry. Though it does offer the more-modern VSRC and Street model lines, the company essentially lives on its rich heritage, offering updated versions of classic designs that date back as far the 1940's with bad-boy names like Road King, Super Glide, and, of course, Bad Boy.
To its credit the Milwaukee-based company is hedging its bets that its core customers – men age 35 and older – will not live forever. To that end it just announced it would be sending a dramatic new all-electric motorcycle on a 30-city cross-country tour this summer to gauge market interest, especially among younger enthusiasts.
Code-named Project LiveWire, the hand-built prototype – which will officially be revealed in New York on June 23 – is styled like no other Harley on the road, looking more like a sleek and low-slung racer than the big highway cruisers typically associated with the brand.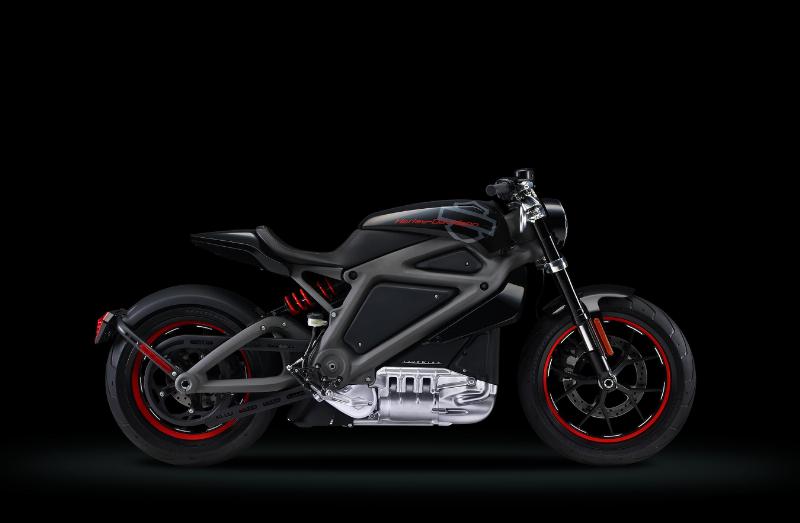 Now there's nothing particularly new about the notion of an electric motorcycle – Wikipedia says a patent for the first can be traced back to 1895 – but makers began to take the genre seriously in recent years, both with lower-end around town scooters, and upscale high-performance plug-in models from makers Mission  and Zero Motorcycles.
Specifics on the as-yet unnamed new model have yet to be announced, but we can expect it to be every bit as fast out on the road as it looks in photographs. As is the case with electric cars, battery-powered bikes can be quicker off the line than comparable conventionally powered models since an electric motor delivers 100 percent of its torque immediately. With no gears to shift or clutch to work the power gets to the pavement even quicker, enabling a suggested 0-60 mph time around four seconds. And, of course, the mpg equivalent will likely be off the charts.
Though electric motors essentially do their work without much commotion, Harley promises its e-cycle will nonetheless be imbued with a healthy dose of aural excitement. "The sound is a distinct part of the thrill," says Mark-Hans Richer, the company's senior vice president and chief marketing officer.  "Think fighter jet on an aircraft carrier. Project LiveWire's unique sound was designed to differentiate it from internal combustion and other electric motorcycles on the market."
On the downside, as with other EV types, electric bikes suffer from a limited range per charge, which the Associated Press reports could be about 130 miles; at that, a full charge might be accomplished in as little as 30 minutes to an hour.
Of course the challenge in moving a well-established brand like Harley forward, as any Business 101 textbook will attest, is how to attract new customers without alienating its fiercely faithful base. "America at its best has always been about reinvention," says Matt Levatich, Harley's president and COO. "Like America, Harley-Davidson has reinvented itself many times in our history, with customers leading us every step of the way. Project LiveWire is another exciting, customer-led moment in our history."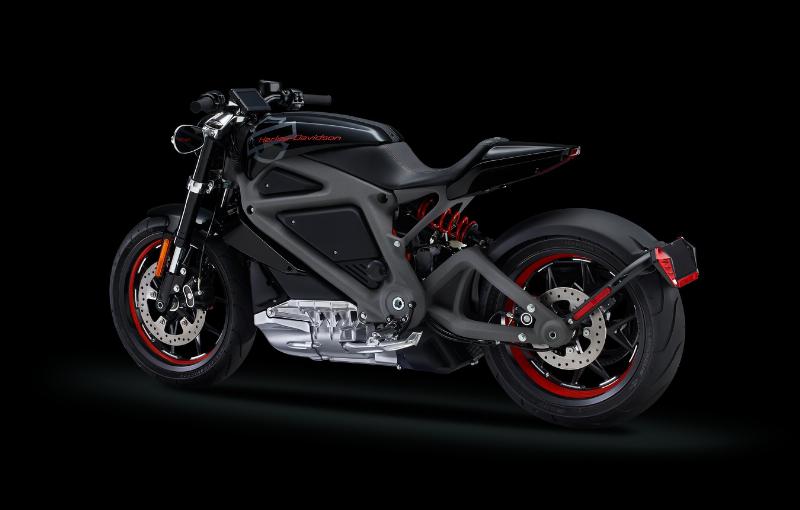 But while a racy high-tech electric motorcycle might seem heretical to its core market, the fact is not all Harley-Davidsons are owned by middle-aged men. Harley says that retail sales to its so-called "outreach" customers in the U.S. (young men and women, African-Americans and Hispanics), grew at more than twice the rate of deliveries to its core customers last year. The company reportedly now commands a fast-growing 47.3 percent of young adult riders –both men and women – age 18-35 (compared to 62 percent of male U.S. motorcycle buyers age 35 and older).
Younger and more tech-savvy buyers might in fact be more willing than their middle-aged counterparts to consider a plug-in motorcycle, for both economical and environmental concerns, especially if a major player like Harley puts its manufacturing and marketing muscle behind it. "Preserving the riding environment is important to all of us," says Levatich. "Project LiveWire is just one element in our efforts to preserve and renew the freedom to ride for generations to come."
And there are world markets to consider. As it stands, most of the millions of lower-powered electric scooters are sold in China, where they're economical upgrades over human-powered bicycles. An electric Harley could become the bridge between scooters and full-blown autos (or its traditionally beefy cruiser bikes) in emerging markets.
More information will be forthcoming, and the company says any plans to move forward with the e-bike will be determined by feedback from riders along the Project Livewire Experience tour. In the meantime, check out Harley-Davidson's website atwww.h-d.com.
What Are Your Thoughts
Share with us what you think about this article