Editor's Note: Today's TUKO.co.ke blogger is Milan Kiplagat, a regular commentator on social and political issues. He analyses the current proposal to lower the age limit of second-hand vehicles imported into the country, explaining why the plan is for the common good of current and future generations.
The ongoing debate on the proposed lowering of the age limit of second-hand vehicles imported into the country has left no doubt that the new policy will have varying impact on the lives of Kenyans.
Some critics have put up spirited opposition while the government insists there is no turning back. All factors considered, it would be imprudent to wish away any of the concerns raised by either side.
Used car imports are highly popular with most Kenyans owing to their affordability compared to locally assembled units or new imports.
Reducing the age of such cars from eight to five years starting in July 2019 as proposed will unarguably trigger a rise in prices payable on the units.
It will equally affect second-hand car dealers, affect jobs, and reduce government revenue from the lucrative industry.
While these are genuine concerns raised by those opposing the move, the government's justification makes it clear that the gains far outweigh the losses, and that the move is indeed meant for the common good of all Kenyans.
First, the government is keen to have the policy gradually implemented to allow stakeholders time to adjust accordingly.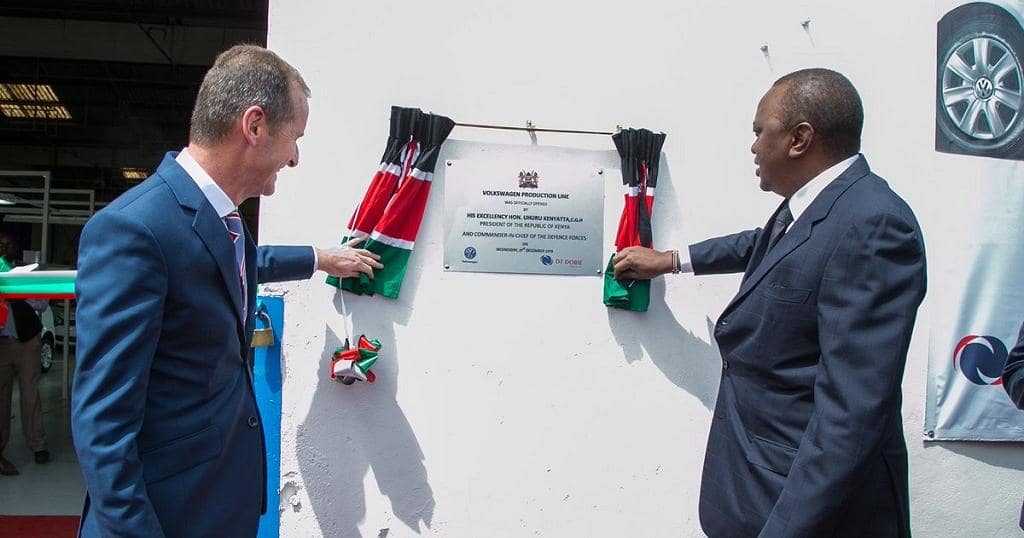 As stated by Trade Cabinet Secretary Peter Munya, first-time car buyers, who mostly go for cars with 1500cc or below, will not be immediately affected by this policy.
It initially targets those who go for vehicles with higher engine capacities, who ostensibly have the purchasing power to afford newer vehicles.
A quick glimpse at the air pollution, health, and safety considerations shows that Kenyans are going to greatly benefit from the move.
It goes without saying that newer vehicles are safer, boost health by having fewer exhaust emissions and are friendly to the environment because of less air pollution.
While data from the Car Importers Association of Kenya shows that more than 24,000 used cars are imported into the country every month - giving the government KSh13.5 billion in revenue - we must be alive to the fact that there is a hidden cost.
Concerns about the impact of exhaust pollutants emitted from older vehicles and diesel engines have risen in recent years.
According to the World Health Organization, millions of deaths around the world every year are linked to exposure to outdoor air pollution. Kenyans are no exception in this matrix.
Lowering the age limit for second-hand car imports will also help significantly to reduce the number of road accidents, with research proving that the older the vehicle, the higher the risk of accident and probability of fatalities.
A study by the US Department of Transportation in 2013 found that, drivers with vehicles four to seven years old were 10 per cent more likely to be fatally injured than those whose vehicles were less than three years old or newer.
Vehicles that were eight to 11 years old and those that were 12-14 years old were 19 per cent and 32 per cent more likely to cause fatalities than those that are three years old or less. The move to reduce the importation of used vehicles will also boost local manufacturing of vehicles and create thousands of jobs for Kenyans.
Data from the Kenya National Bureau of Statistics shows that the number of vehicles manufactured locally since 2015 stands at 21,599. This forms just 0.7 per cent of the total number of registered autos in the country. But with manufacturing being one of President Uhuru Kenyatta's Big Four agenda during his second term, the new policy is set to naturally accelerate the local assembly of vehicles.
South Africa, Morocco and Sudan, which have already imposed a total ban on importation go second-hand cars, already boast of thriving local assembly plants. Impressively, Volkswagen and Peugeot recently set up assembly plants in Kenya and the policy sets a platform for many other global brands to follow suit.
If we are to briefly look back, the draft automotive policy that targets to ultimately end importation of used fuel guzzlers is in line with a common agreement by East African Community member states. With the region having been treated as a dumping site for jalopies, the countries agreed to stop bringing in used vehicles by around 2022.
Before the agreements, East African countries used different regulations on the importation of second-hand vehicles. Tanzania had allowed a maximum car age of 10 years while Uganda had no limits on the age of vehicles.
SOURCE: tuko.co.ke
What Are Your Thoughts
Share with us what you think about this article