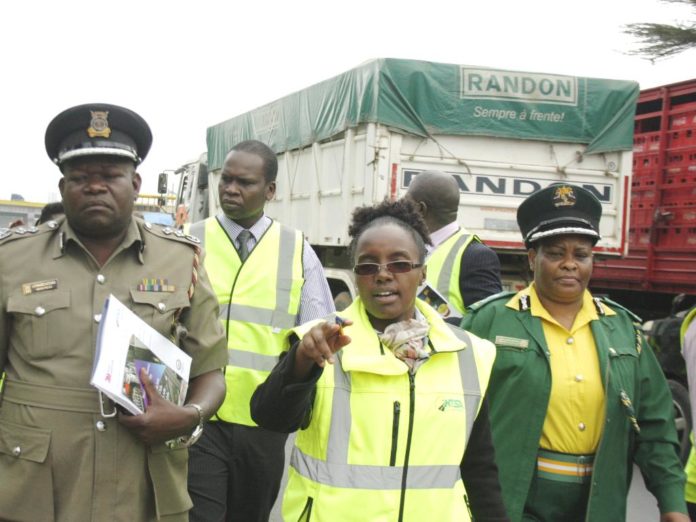 The National Transport and Safety Authority (NTSA) has introduced new regulations that will force motorists, whose cars stall on the road, to pay more than Sh21,000 in towing charges.
The measure, which seeks to reduce road carnage, will apply if owners of stalled vehicles do not remove them from the road within one hour of stalling.
Such vehicles will be towed to the nearest Police Station at the owner's cost, NTSA's director of Road Safety, Njeri Waithaka, said.
The towing charges will be much higher for heavier vehicles weighing over 60 tonnes as an additional Sh1,090 will be charged for every extra ton, Ms Waithaka.
TOWING CHARGES
"Once the NTSA is informed of a stalled vehicle, towing services will be engaged to remove the vehicle from the road at owners cost. Towing charges will be as per current Automobile Association of Kenya (AA Kenya) rates," Ms Waithaka said.
NTSA director-general, Francis Meja – in a Tuesday notice – said the directive takes effect with immediate to curb further deaths as stalled vehicles are among the leading causes of fatal road accidents.
Last week, 16 people died after a matatu rammed into a stalled tractor that was transporting sugar cane at Kamukuywa-Webuye bridge.
Mr Meja said motorists and motor vehicle owners should immediately upon stalling of a vehicle alert the agency or the Police.
"Cautionary measures should also be taken by motorists to alert other road users," said Mr Meja.
AA Kenya charges recovery of vehicles weighing between 41 tonnes and 60 tonnes Sh21,560 inclusive of – Value Added Tax. The charges will apply if the vehicle is towed by police or NTSA officials.
"Heavy vehicles over 60 tonnes would be added Sh1,090 per ton in addition to Sh21,560. Loaded vehicles would be added Sh975 per tonne of the loaded with in addition to the aforementioned," read the AA Kenya rate card.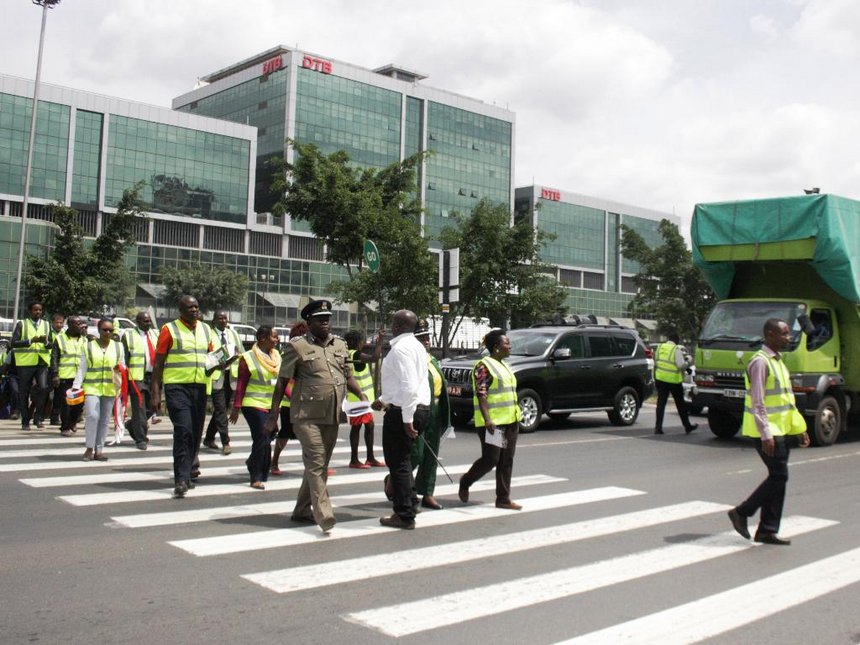 SPECIAL TOWING
For ordinary towing owners of smaller cars like saloon and station wagons would pay Sh6,775 or Sh7,550 for special towing (vehicle carrying).
Owners of stalled pick-ups, estate cars, mini-buses and light trucks of up to two tons face towing charges of up to Sh8,560 while those who own trucks of over two tonnes but less than five tonnes and 25 seater buses would be slapped with a Sh9,420 charge.
Medium trucks between five and seven tons and 45 seater buses would be charged Sh11,140 standard rates if vehicles stall on the roads and are towed by police or NTSA officials.
Heavy trucks of over seven tonnes and 62-seater buses would pay Sh12,000 for the service.
But AA Kenya members enjoy a free towing service of within a 20 kilometre radius from an AA branch and an additional Sh340 per an extra kilometre for bigger cars and Sh290 for the same for smaller cars.
The move by the transport regulator is likely to fuel a possibility of the law being abused as the Section 106 of the Traffic Act as quoted by the NTSA does not stipulate the amount of time that warrants for forceful towing by government.
"The one hour period is not in the Act, but it is in the interest of fair administrative action that we give the owner some time to organize own removal," said Ms Waithaka.
"Strictly speaking the stalled vehicle is to be removed immediately within the law."
What Are Your Thoughts
Share with us what you think about this article