Just like other sectors of the economy, the lockdown has also paralysed the car import industry.
Car importers have asked the Government for waivers to enable them to kickstart their businesses as it continues to ease the lockdown, which was imposed in March as a measure to mitigate the spread of coronavirus.

Just like other sectors of the economy, the lockdown has also paralysed the car import industry.

At the time it was imposed, some car importers had just ordered for vehicles from countries of origin, while others had been shipped to Mombasa and Dar Es Salaam ports.

Frank Kalema, who imports used vehicles from Japan and Dubai says unlike other businesses, their industry has numerous stringent statutory and regional custom laws which can lead to forfeiture of vehicles if violated. He says they need special treatment if they are to comply with the law.

Imported vehicles are governed by the 2004 East African Customs Management Act. Vehicles in custom bonded warehouses have only 270 days or nine months within which owners should have paid; import duty registered and exited the bond. Failure to comply means that the government will auction them to recover the import duty and the balance if any is given to the importer.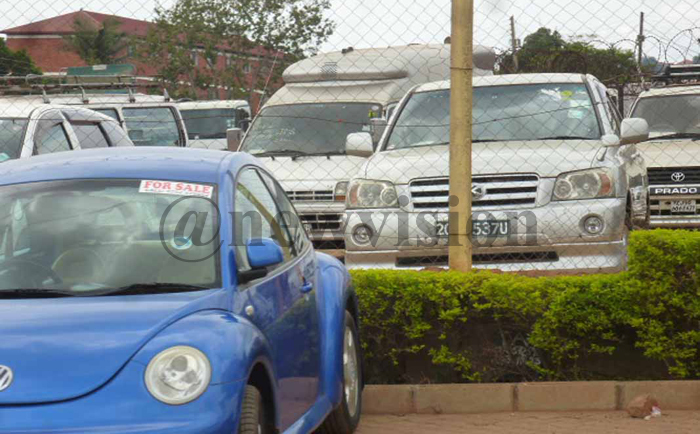 Kalema says the nine-month grace period expired while many of their vehicles were still in the custom bonded warehouses during which time they incurred storage costs (demurrage). Moreso, he says, many of them are heavily indebted to banks.
Bush Katende, the chairman of Associated Motor Dealers-2015 (AMD) says they have engaged the Kenya Ports Authority to consider waiving demurrage costs incurred by their members at Mombasa and that the Government should extend a similar waiver to local custom bonded warehouses.
Car storage fees in custom bonded warehouses range between sh5,000 and sh20,000 per day.
Vincent Seruma, the Uganda Revenue Authority spokesperson says they are aware that car importers have been affected by the COVID-19 pandemic just like other businesses and that they are having engagements with them to come up with a harmonized position.

SOURCE:newvision.co.ug
What Are Your Thoughts
Share with us what you think about this article