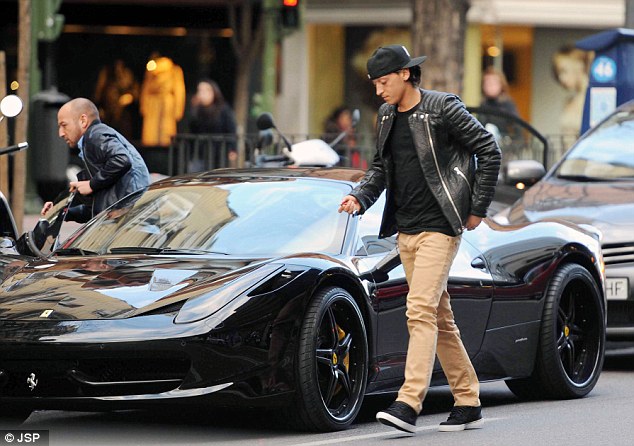 Expensive cars come with the territory of being a Premier League player. The status, the spending and the brash tinted windows are all part of the package.
But what is the most popular motor on the top flight circuit? Have Wayne Rooney, Luis Suarez and Mesut Ozil all copied each other? And how many of them have been spotted in the Manchester suburb of Wilmslow?
Nuts magazine have done research throughout 2013 to give you the answers.
1. RANGE ROVER SPORT
This year has seen universal love for the daddy of all SUVs. It's fast, it's full of tricks, it looks awesome – and it was made here in Blighty. A worthy winner!
Drivers include: Darren Bent (Aston Villa); Jon Obi Mikel, John Terry (both Chelsea); Scott Parker (Fulham); Luis Suarez (Liverpool); Ryan Giggs, Javier Hernandez, Wayne Rooney (all Man United); Jonjo Shelvey (Swansea City); Danny Rose (Tottenham Hotspur)
Price: up to £102,900
Top speed: 140mph
Power: 385bhp
0-60mph: 7.2 secs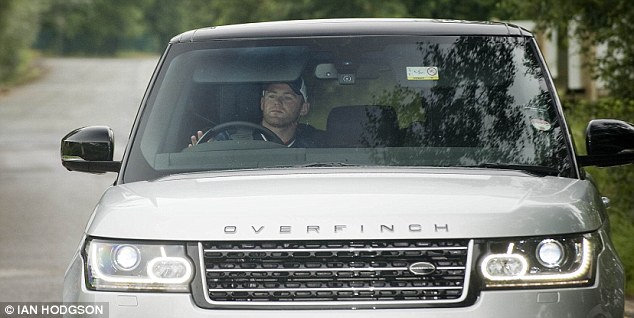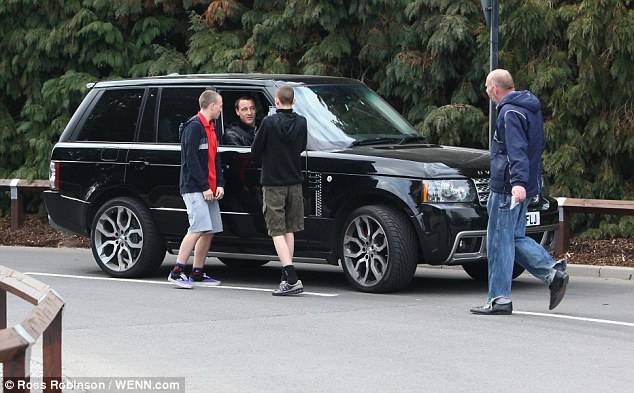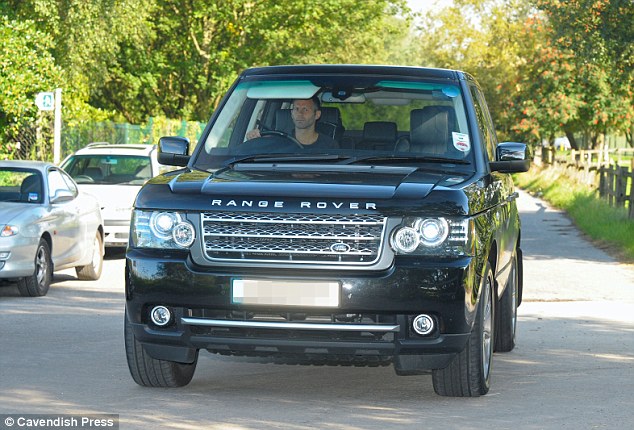 2. PORSCHE CAYENNE
For the second year, the surly SUV pips its road-hogging rival to second spot. Could it be the speed of the Turbo that the Prem stars love? Whatever it is, it's still the most popular Porsche ever!
Drivers include: Scott Parker (Fulham); Steven Gerrard, Kolo Toure (both Liverpool); Yaya Toure (Man City); Tom Cleverley, Patrice Evra, Robin van Persie, Chris Smalling (all Man United); Younes Kaboul (Tottenham Hotspur); Carlos Cuellar (Sunderland)
Price: Up to £90,790
Top speed: 173mph
Power: 550bhp
0-60mph: 4.8 secs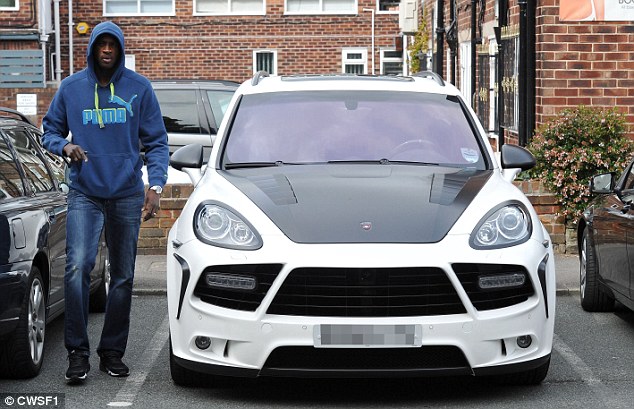 3. AUDI Q7
The sporty R8 got a sound showing further up the top ten, but if it's German muscle the Prem's finest are after, the Q7 wins it. Granted, the Cayenne literally gives it a run for its money, but some argue this is the better looking of the two.
Drivers include: Kieran Gibbs, Bacary Sagna (both Arsenal); Fernando Torres (Chelsea); Luis Nani, Rio Ferdinand (both Man United); Steven Nzonzi (Stoke City); Phil Bardsley (Sunderland); Mousa Dembele, Emmanuel Adebayor (both Tottenham Hotspur) Chris Brunt (West Brom)
Price: up to £95,260
Top speed: 155mph
Power: 500bhp
0-60mph: 5.5 secs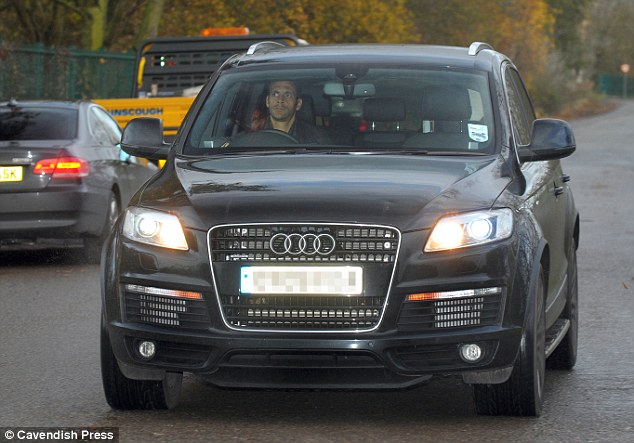 4. ASTON MARTIN DB9
Since its inception in 2004, this British beast has become a bona fide favourite with the famous football-playing folk. Very cool, very fast, very nice all round!
Drivers include: Darren Bent (Aston Villa); Frank Lampard, Juan Mata, Fernando Torres (all Chelsea); Gareth Barry (Everton); Glen Johnson (Liverpool); James Milner (Man City); Peter Crouch, Matthew Etherington (both Stoke City); Jake Livermore (Tottenham Hotspur)
Price: Up to £128,653
Top speed: 190mph
Power: 470bhp
0-60mph: 4.6 secs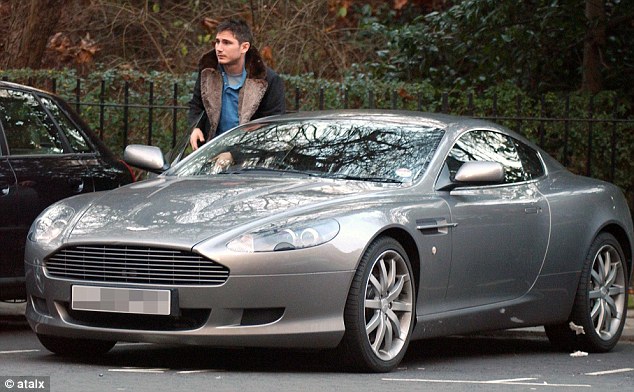 5. BENTLEY CONTINENTAL
No round-up of top flight players' preferred wheels would be complete without the GT – the Downton Abbey of the nation's training ground car parks.
Drivers include: Samuel Eto'o, (Chelsea); Glen Johnson, Victor Moses, Martin Skrtel (all Liverpool); Gael Clichy, David Silva (both Man City); Wayne Rooney, Ashley Young (both Man United); Wes Brown (Sunderland); Jermain Defoe (Tottenham Hotspur)
Price: Up to £132,150
Top speed: 195mph
Power: 200bhp
0-60mph: 4.8 secs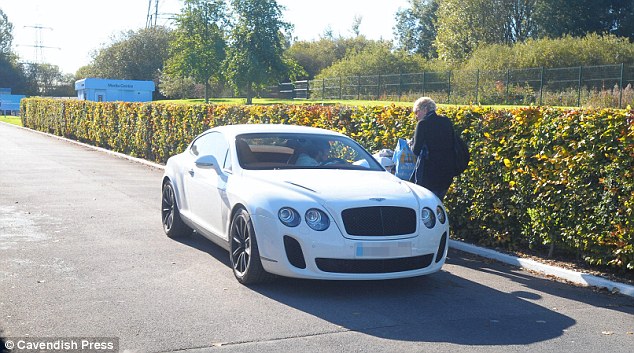 6. PORSCHE PANAMERA
All the flash of a rubber-burning motor, but with the added bonus of a couple of rear doors. Handy for a queue-busting impromptu outing to Nando's after training.
Drivers include: Thomas Vermaelen (Arsenal); Romelu Lukaku (Chelsea); Steven Pienaar (Everton); Daniel Sturridge (Liverpool); Edin Dzeko, Vincent Kompany, Samir Nasri
(both Man City); Guly Do Prado (Southampton); Robert Huth (Stoke City)
Price: Up to £122,623
Top speed: 188mph
Power: 430bhp
0-60mph: 6.8 secs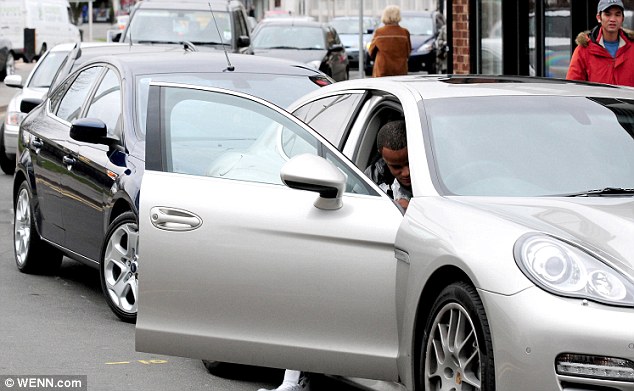 7. FERRARI 458
It's a warm welcome to this Italian bad-boy – new to 2013's top ten. The boffins at Ferrari have worked their stylish behinds off to create their most aero efficient motor ever with the 458 Speciale.
Drivers include: Mathieu Flamini, Mesut Ozil, Theo Walcott, Jack Wilshere (all Arsenal); Frank Lampard, John Terry (both Chelsea); Micah Richards (Man City); Nani (Man United)
Price: £169,545
Top speed: 202mph
Bhp: 562bhp
0-60mph: 3.4 secs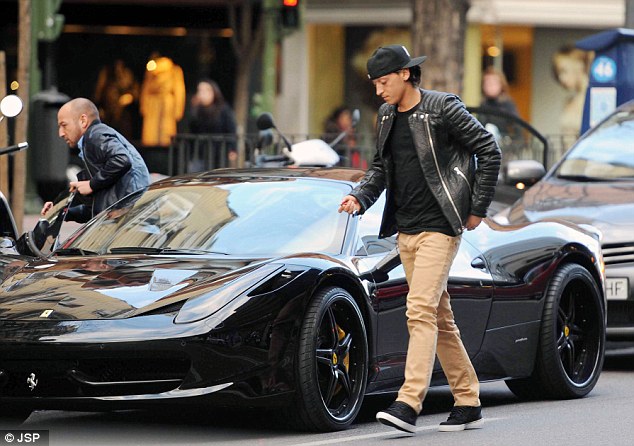 8. LAMBORGHINI GALLARDO
A slightly better showing for the Italian stallion this year, grunting its way two places up the lead-footed league in style. Nice!
Drivers include:Gabriel Agbonlahor (Aston Villa); Ashley Cole (Chelsea); Patrice Evra, Rio Ferdinand, David de Gea, Luis Nani, Wayne Rooney (all Man United); Stephen Ireland (Stoke City)
Price: Up to £149,990
Top speed: 196mph
Power: 520bhp
0-60mph: 3.7 secs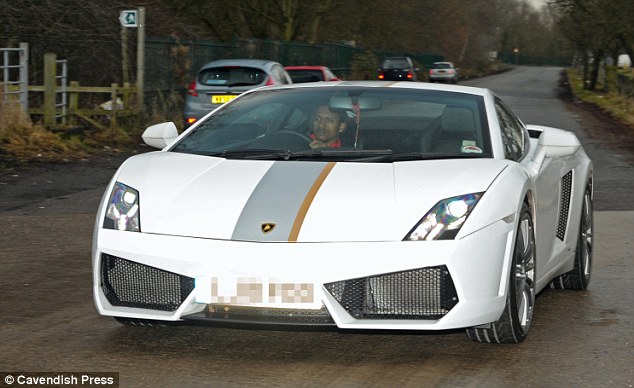 9. AUDI R8
Last year's number five may have dropped a few places as the SUVs continue to muscle in on the top ten, but the slick style and super six-speed gearbox means it still makes all the right (gleefully grunty) noises for the boys.
Drivers include: Petr Cech (Chelsea); Tom Cleverley (Man United); Jose Fonte (Southampton); Aaron Ramsey, Theo Walcott (both Arsenal); Micah Richards, David Silva (both Man City); Kyle Walker (Tottenham Hotspur)
Price: Up to £113,645
Top speed: 186mph
Power: 500bhp
0-60mph: 4.0 secs
10. CHEVROLET CAMARO
We complete our rad ride round-up with a new entry – it's the General Motors-built Yank beast that brings a touch of the NFL to the English Prem.
Drivers include: Joe Allen (Liverpool); Alex Buttner, Nani (both Man United); Petr Cech (Chelsea); Tom Huddlestone (Hull City); Cheick Tiote (Newcastle)
Price: Up to £40,025
Top speed: 157mph
Power: 312bhp
0-60mph: 5.4 secs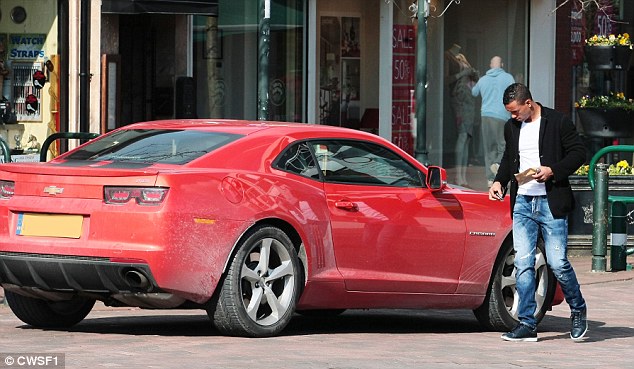 What Are Your Thoughts
Share with us what you think about this article