Since its debut in 1997, the Harrier has built a strong brand image while pioneering the high-end crossover SUV genre. Known for its advanced technologies and features, the Harrier1 was the first vehicle to use Toyota's proprietary Pre-collision System. In keeping with this legacy, Toyota has made some of its most advanced proprietary safety technologies available on the new Harrier.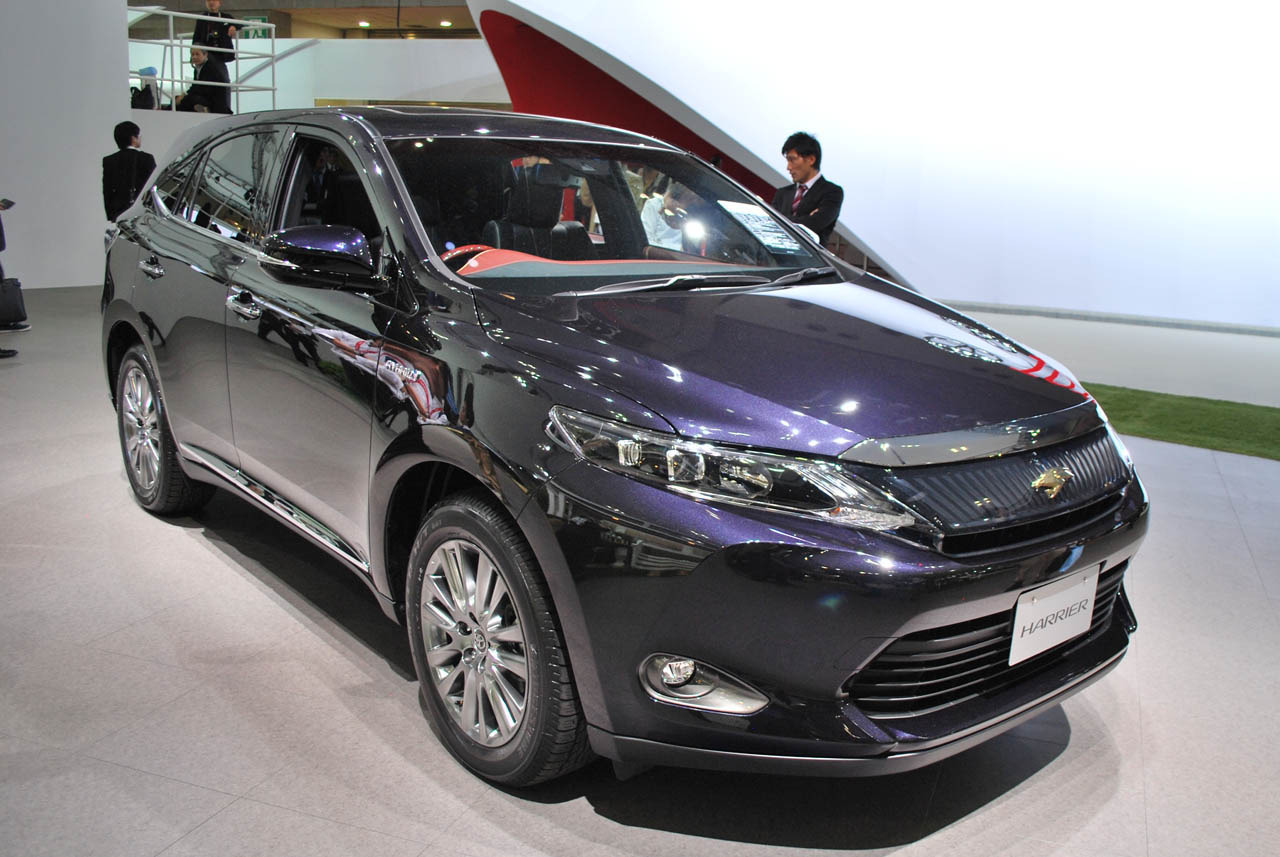 The cabin is quiet, as befits a high-end vehicle, while enhanced suspension and aerodynamic performance deliver a comfortable ride and superior driving stability. With an elegant, streamlined exterior and an interior that balances fine craftsmanship with modern utility, the Harrier's styling is innovative and distinctive.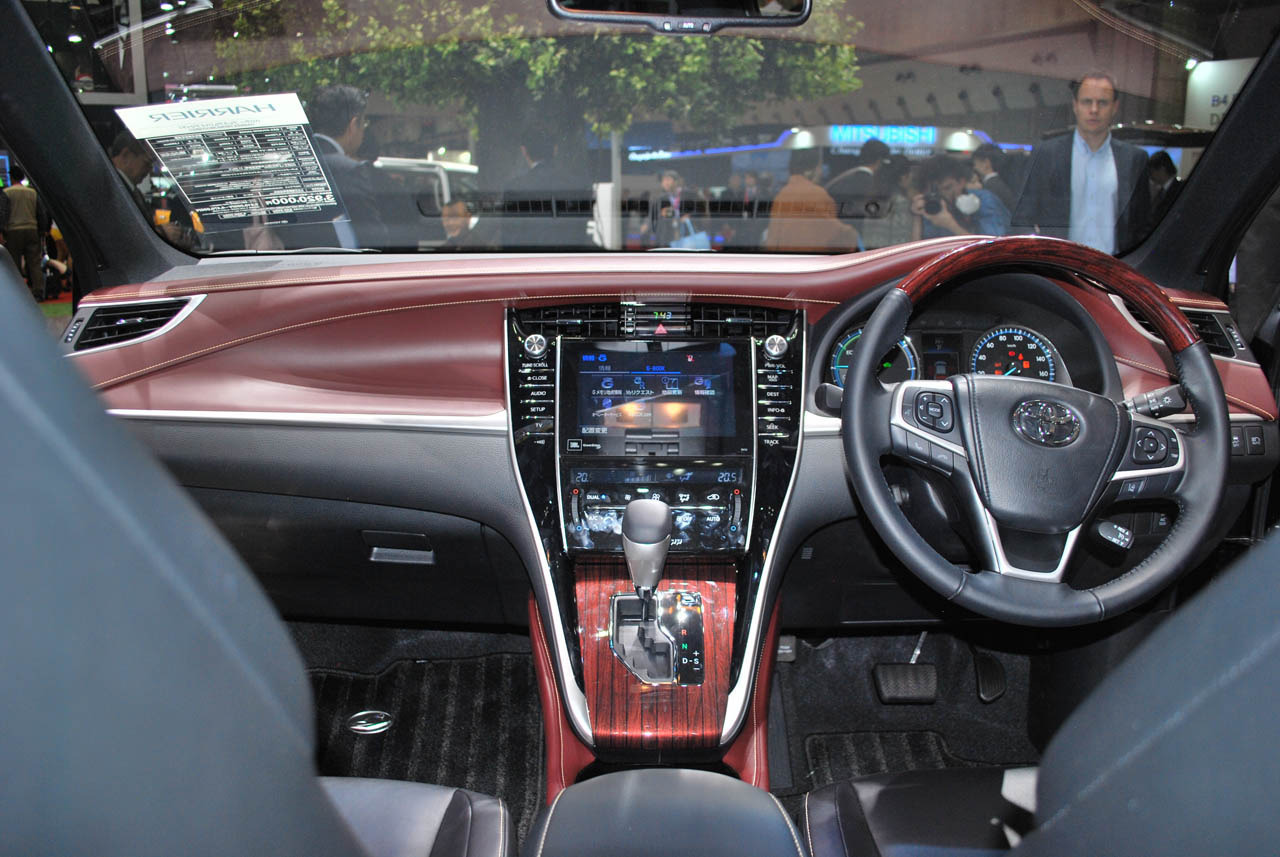 The hybrid model, powered by a 2.5-liter engine and hybrid system, retains the characteristic power of an SUV while achieving class-leading environmental performance and fuel efficiency of 21.8 km/L2.
Developed for the Japanese market, the Harrier will be sold at "Toyota" channel dealers throughout Japan.
Monthly sales target for Japan: 2,500 units
Assembly Plant: Takaoka Plant, Toyota Motor Corporation
Manufacturer's Suggested Retail Prices
Grade
Engine
Transmission
Driveline
Price*1
Grand
3ZR-FAE
(2.0-liter)
Super CVT-i*2
Front-wheel drive
2,720,000 yen
Four-wheel drive
2,909,000 yen
Elegance
Front-wheel drive
2,800,000 yen
Four-wheel drive
2,989,000 yen
Premium
Front-wheel drive
3,050,000 yen
Four-wheel drive
3,239,000 yen
Premium Advanced Package
Front-wheel drive
3,600,000 yen
Four-wheel drive
3,789,000 yen
Grand
THS II with reduction gear +
E-Four (electric 4-wheel drive)
3,610,000 yen
Elegance
3,670,000 yen
Premium
3,920,000 yen
Premium Advanced Package
4,470,000 yen
*1Includes consumption tax; does not include recycling fees; differs in Hokkaido and Okinawa; *2Super Continuously Variable Transmission-intelligent
Vehicle Outline
1. Refined Interior and Elegant Exterior
Exterior
"Elegant velocity" underlies the new Harrier's exterior design: long front and short rear overhangs lend a new, streamlined dynamism to the side profile, while horizontally accented styling and forward-leaning quarter pillars give a sleek, speedy look that is instantly recognizable.
The dramatic curve of the front bumpers toward the rear creates a powerful, compact front end, while the deeply chiseled front face makes the new Harrier instantly recognizable.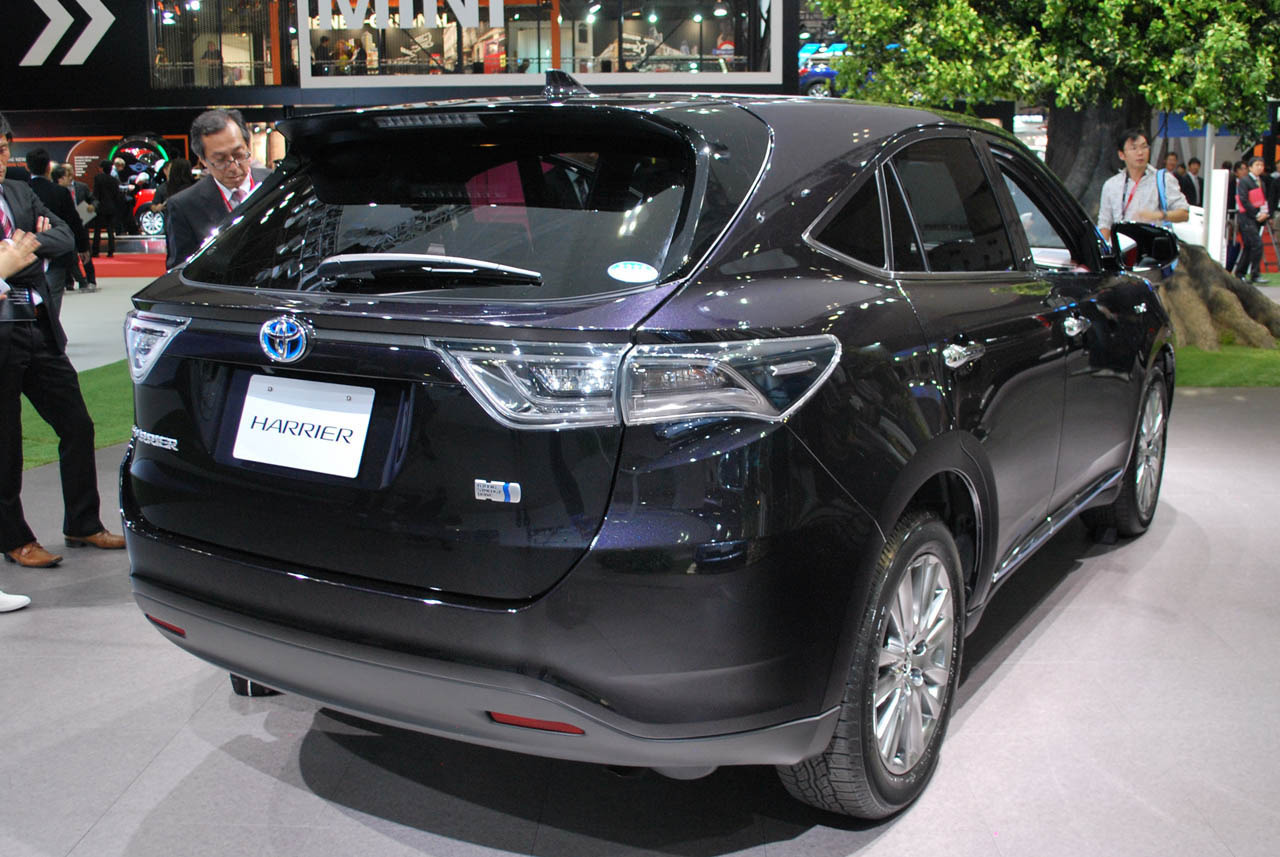 Contoured wheel flares convey stability, while a low-profile rear bumper emphasizes the short overhang and lends a light-weight appearance to the rear of the vehicle.
The Harrier makes innovative use of LED lamps, which have been made standard in all grades. Also available are clearance lamps (in a row of three) and boldly shaped rear combination lamps with gradient brightness.
Interior
The premium, modern interior fully embodies the design aesthetic of "rich simplicity". Padded surfaces with accented stitching and wood grain ornamentation bear testament to skilled craftsmanship, while a technically advanced, ergonomic center cluster with touch-sensitive electrostatic switches demonstrates modern refinement. The center cluster combines with an arch-roofed instrument panel to create a spacious and sporty interior while ensuring that all controls are within easy reach.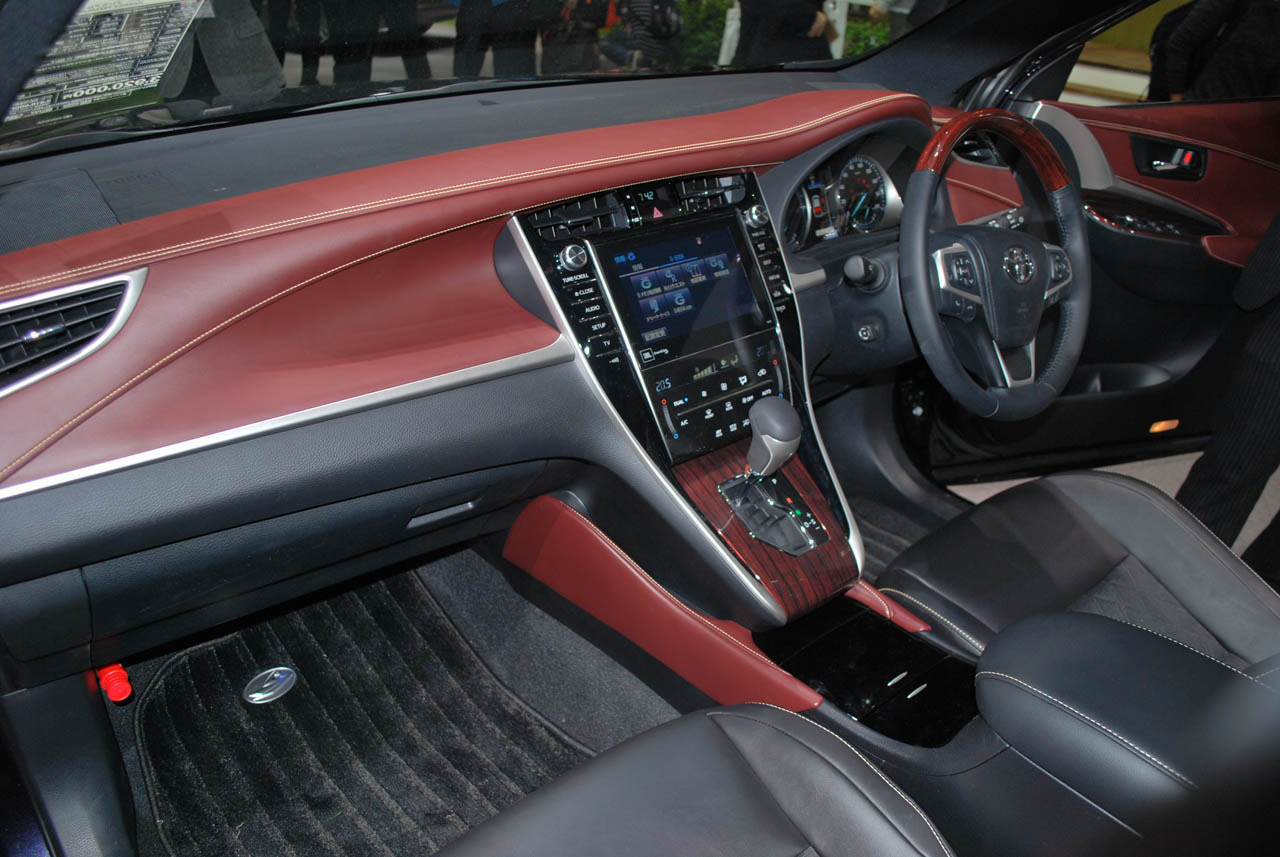 Considerable attention was given to detail, resulting in an interior door handle with a softly-curving form that flows from the instrument panel, front door trim ornamented with an embossed Harrier seal, console pockets that make optimum use of the space alongside the center console, and the harmonized shape of the door speakers and dashboard instruments.
Colors
Seven exterior colors are available, including five distinctive dark shades, such as the all-new "Sparkling Black Pearl Crystal Shine".
The interior comes in three colors. Use of the newly developed Deep Bordeaux color on the upper portion of the instrument panel adds a vibrant accent.
2. Premium Comfort and Advanced Features
Driving Performance
The cabin offers a level of quietness befitting a premium crossover SUV, with special attention paid to optimizing the placement of sound-absorbing and sound-blocking materials.
The Harrier's suspension is enhanced through the use of Frequency Adaptive Damping (FAD) shock absorbers which control the degree of vehicle roll and pitch, automatically adjusting shock absorber damping characteristics to compensate for vehicle posture changes.
In addition to the use of latest control technologies for electric power steering, handling stability and riding comfort are improved through the new Harrier's more compact body, use of high-tensile steel plates, and improved methods for joining body parts. Superior aerodynamic performance also helps realize high maneuverability, stability and a comfortable ride.
Gasoline engine models feature Dynamic Torque Control 4WD for automatic control of front-wheel and 4-wheel drive conditions. The system ensures a precise drive with enhanced cornering performance on dry surfaces by fine-adjusting torque distribution to the rear wheels in response to steering angle, vehicle behavior and other parameters. Integrated operation with S-VSC (Steering-assisted Vehicle Stability Control) provides exceptional stability on both slippery and dry surfaces, while the E-Four system in hybrid models controls front and rear wheel slippage, ensuring traction performance on slippery surfaces. It also optimizes torque distribution to the front and rear wheels in response to driving conditions, providing high handling stability when cornering.
Comfort
The center console includes a wireless charger for charging smartphones and other mobile devices3.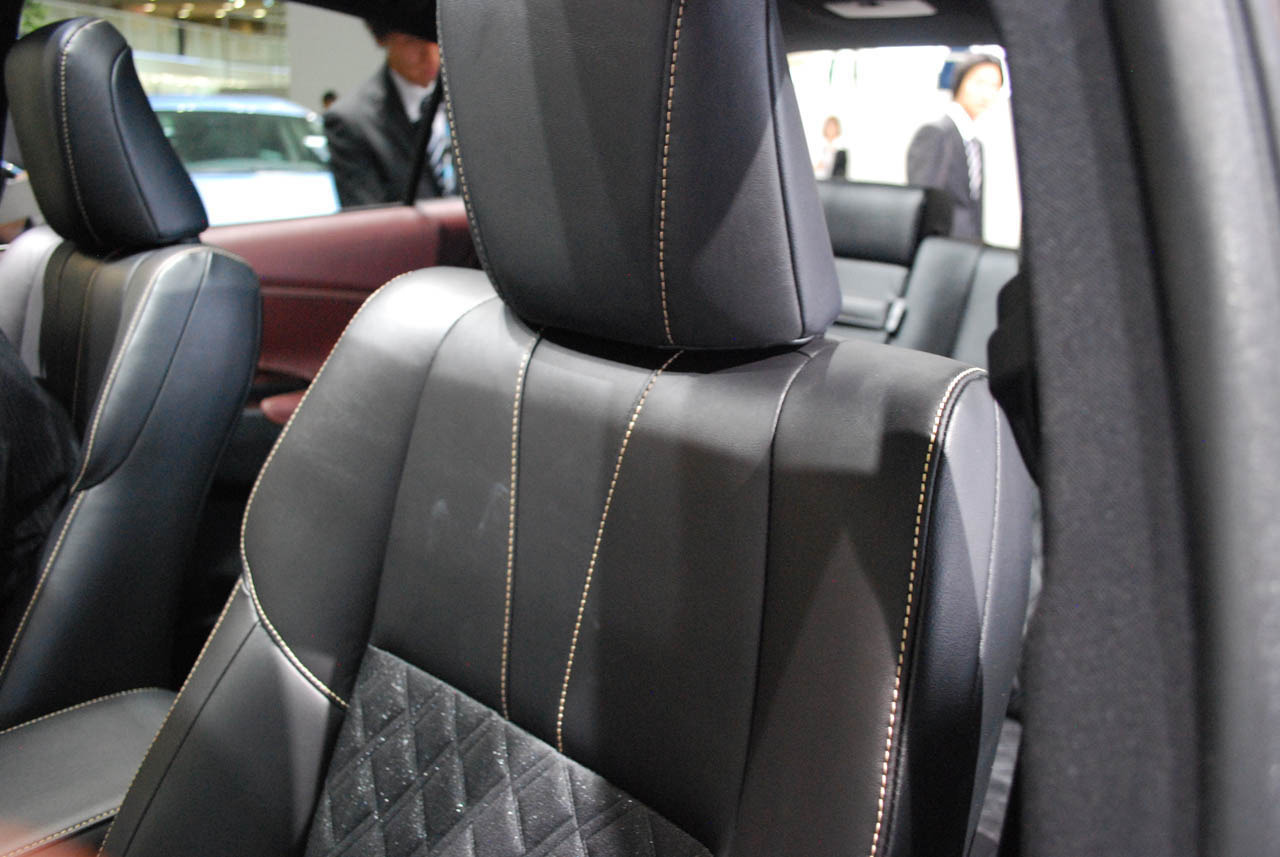 The power rear hatch4 can be opened and closed automatically at the touch of a button, and now allows users to program the hatch to stop at an assigned height. This is particularly convenient when opening and closing the hatch in tight spaces.
Gasoline engine models include a Toyota-first Cold Storage Evaporator which allows the air conditioner to deliver cool air in the cabin for a longer time while the vehicle is idling.
For enhanced cabin comfort, the air conditioner also emits air containing nano-sized electrostatic atomized water particles, made possible by nanoe™5 technology4.
The Harrier features a new multi-information display, which displays navigation, audio, and other information on the instrument panel.
World-first6 technology detects when an arm or hand is in the way of a closing power window, and automatically stops the window.
A tilt and slide power moonroof with a motorized roller shade is available as an option on all grades.
3. Ergonomic Design and Superior Environmental Performance
Package
The Harrier has shortened exterior proportions (body length, width, and wheelbase), enabling a minimum turning radius of 5.3 m7, while also providing a roomy interior with an extra 47 mm of legroom.
Repositioning the shock absorbers has freed up enough luggage space to accommodate four golf bags8. Additional cargo space is now available under the deck boards.
Driving posture has been optimized by changing the shape of the driver's seat and the steering wheel attachment angle based on extensive ergonomic research. Adjustments to the shape of the front pillars and position of side mirrors offer better visibility for easier driving.
Safety and Driving Support
Some of Toyota's most advanced features are available on the redesigned Harrier, including a Panoramic View Monitor9 for improved lateral visibility. This system combines video from four cameras mounted to the front and rear sides of the vehicle, offering a view of everything happening around the car, including in blind spots. The display is automatically adjusted based on gear-stick operation, with the system able to display enlarged views from above the vehicle. Users are notified of pedestrians and objects approaching from the front and rear sides. This is a Toyota-first feature.
The Lane Departure Alert (LDA) system uses a warning buzzer and display to alert the driver when the vehicle is about to deviate from its lane, and includes an added steer assist capability4, another Toyota-first feature. The steer assist function applies a supplemental counter-force to the steering wheel to assist the driver.
Also available is a Pre-collision System (with millimeter-wave radar)10 that is effective at the relative speeds at which more than 90 percent of rear-end accidents occur. If the system detects a high likelihood of collision, it triggers an alert while activating the automatic Pre-collision Brake Assist and Pre-collision Brakes11 to help prevent a collision or mitigate impact damage.
The Intelligent Clearance Sonar detects obstacles when starting off, and, if an obstacle is detected, triggers an alert while controlling engine or motor output according to the circumstances. Furthermore, in the event of mistaken or excessive application of the gas pedal, the Intelligent Clearance Sonar will apply the brakes to mitigate damage from collisions that might occur10.
Drive-start Control, standard on all vehicles, provides an on-screen and auditory warning to the driver and controls the engine or motor output to limit acceleration and mitigate collision damage in the event of irregular gear-stick operation.
Environmental Performance
Hybrid models, powered by a 2.5-liter 2AR-FXE engine and hybrid system, achieve significantly improved fuel efficiency of 21.8 km/L2 and CO2 emissions of 106 gCO2/km12 under the Japanese Ministry of Land, Infrastructure, Transport and Tourism's JC08 test cycle. This class-leading environmental performance is achieved while retaining the characteristic power of an SUV.
Gasoline engine models are fitted with a 2.0-liter Valvematic engine and newly developed continuously variable transmission, which together deliver smooth yet powerful acceleration. Two-wheel drive models also include the Toyota Stop & Start System, and achieve enhanced fuel efficiency of 16.0 km/L and CO2 emissions of 145 gCO2/km under the Japanese Ministry of Land, Infrastructure, Transport and Tourism's JC08 test cycle13.
Both hybrid and gasoline engine (2WD) models exceed MLIT's 2015 fuel economy standards14 by at least 20%15. In addition, all models are certified as having emissions that are 75 percent lower than the 2005 standards under the MLIT's Approval System for Low-emission Vehicles. As a result, the Harrier is eligible for reduced taxes under the Japanese government's tax system for environment-friendly vehicles.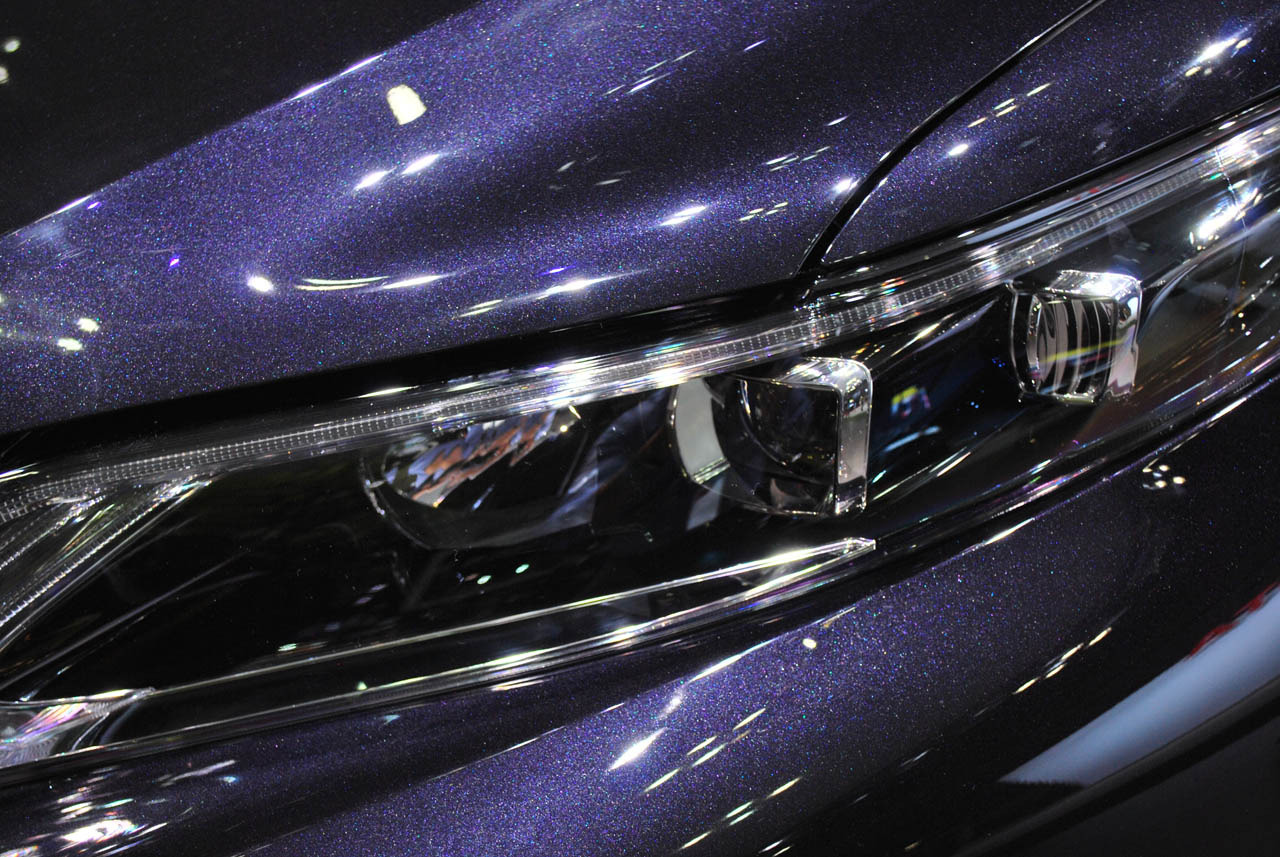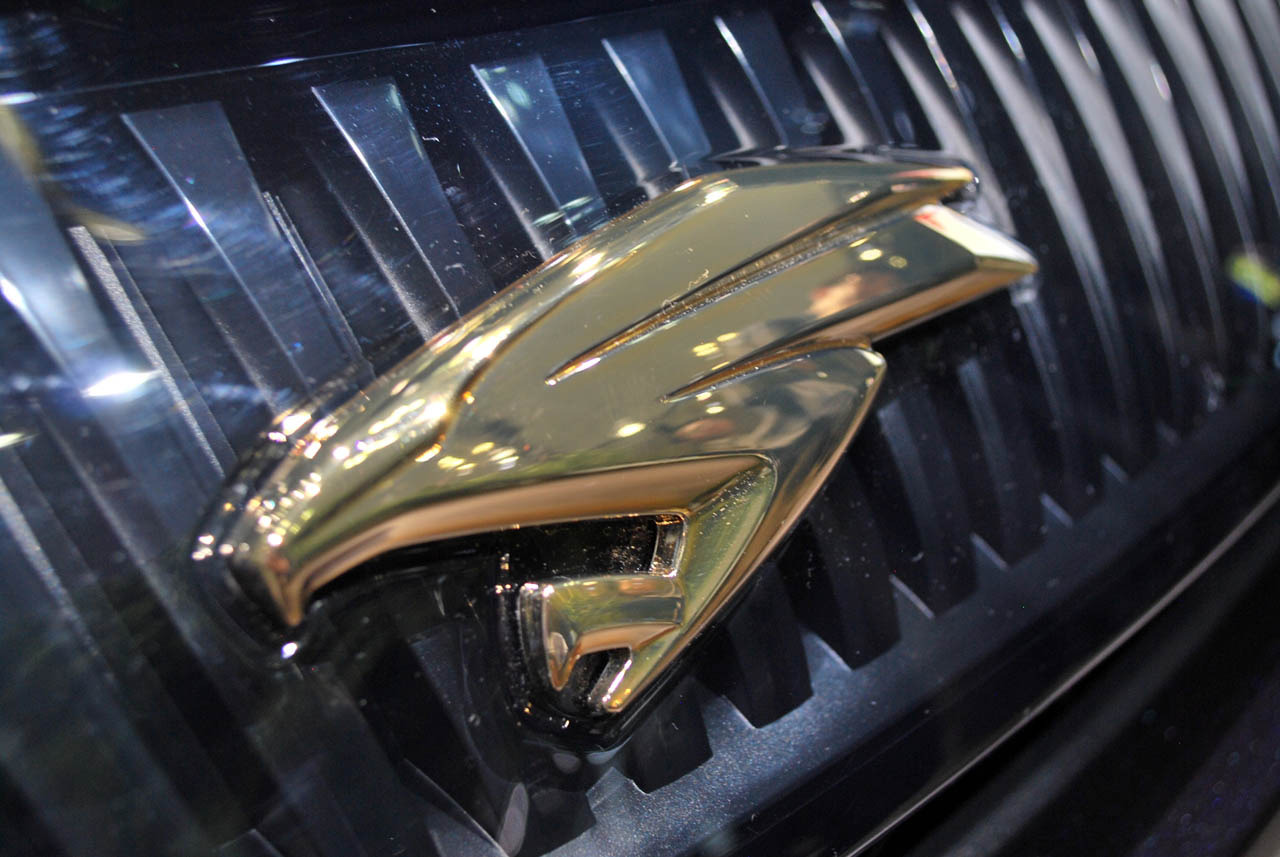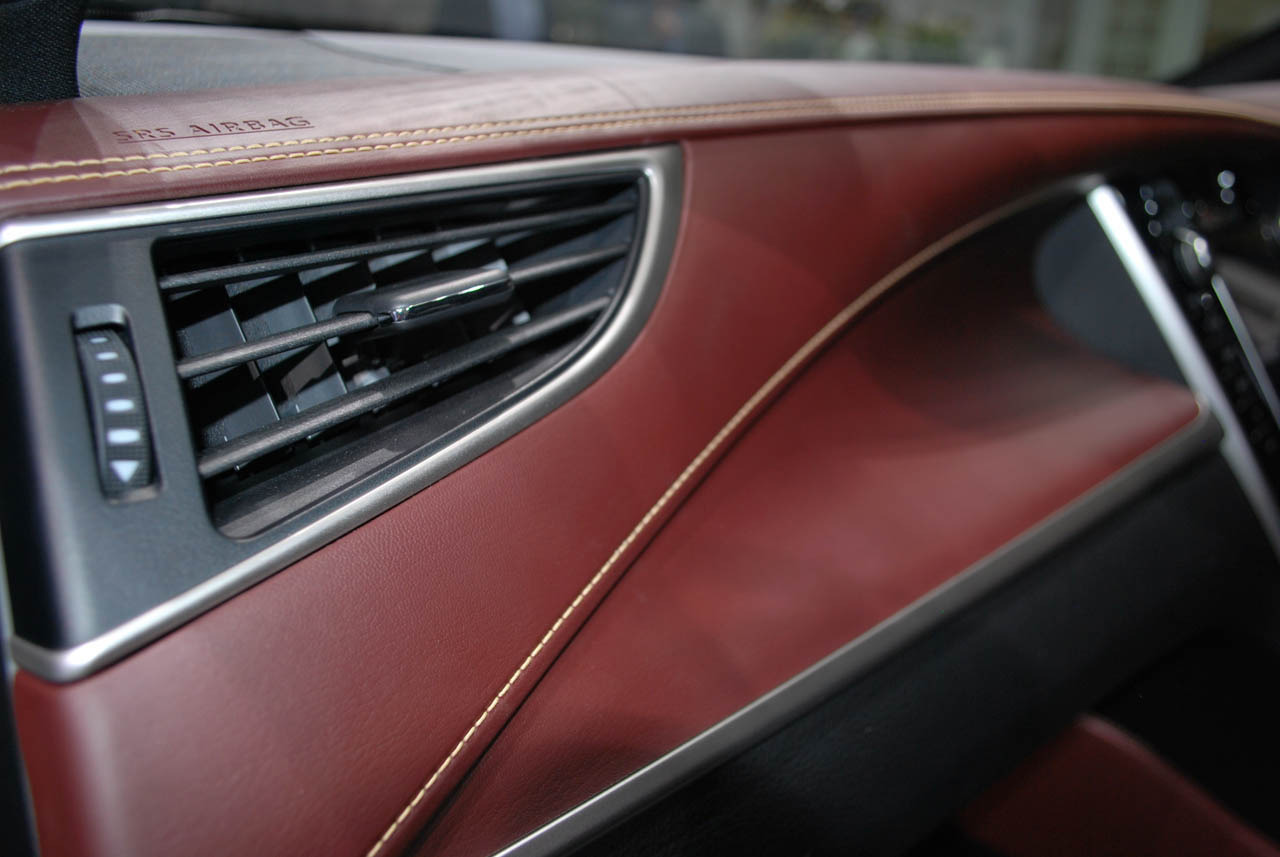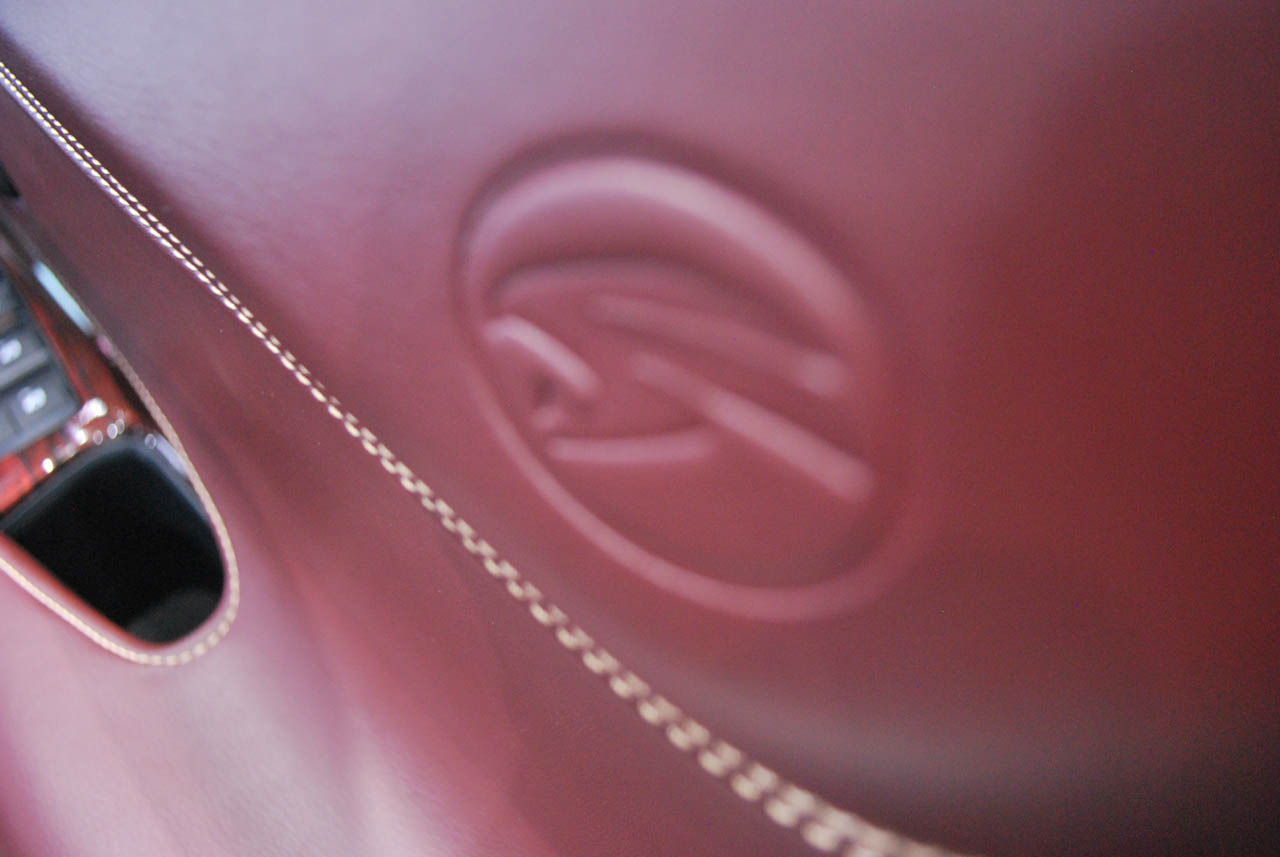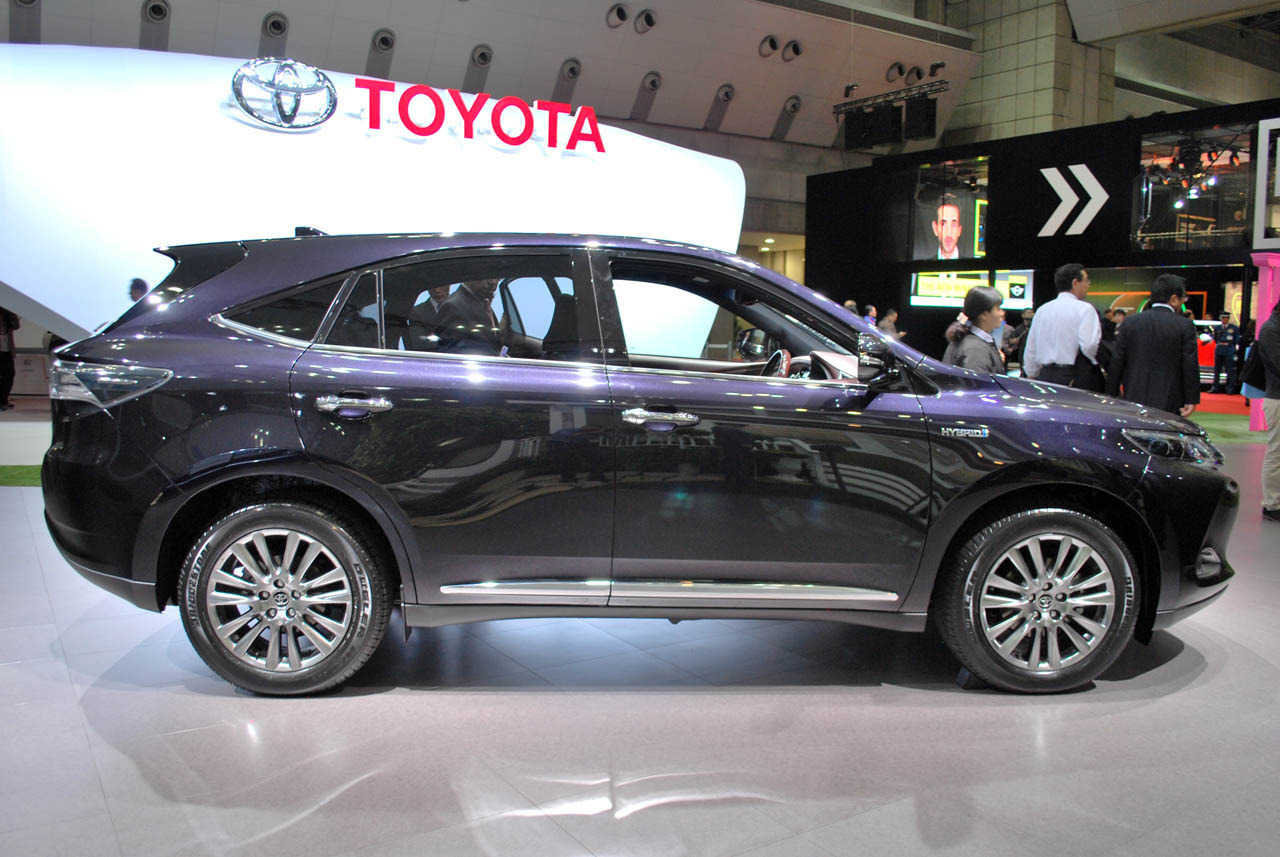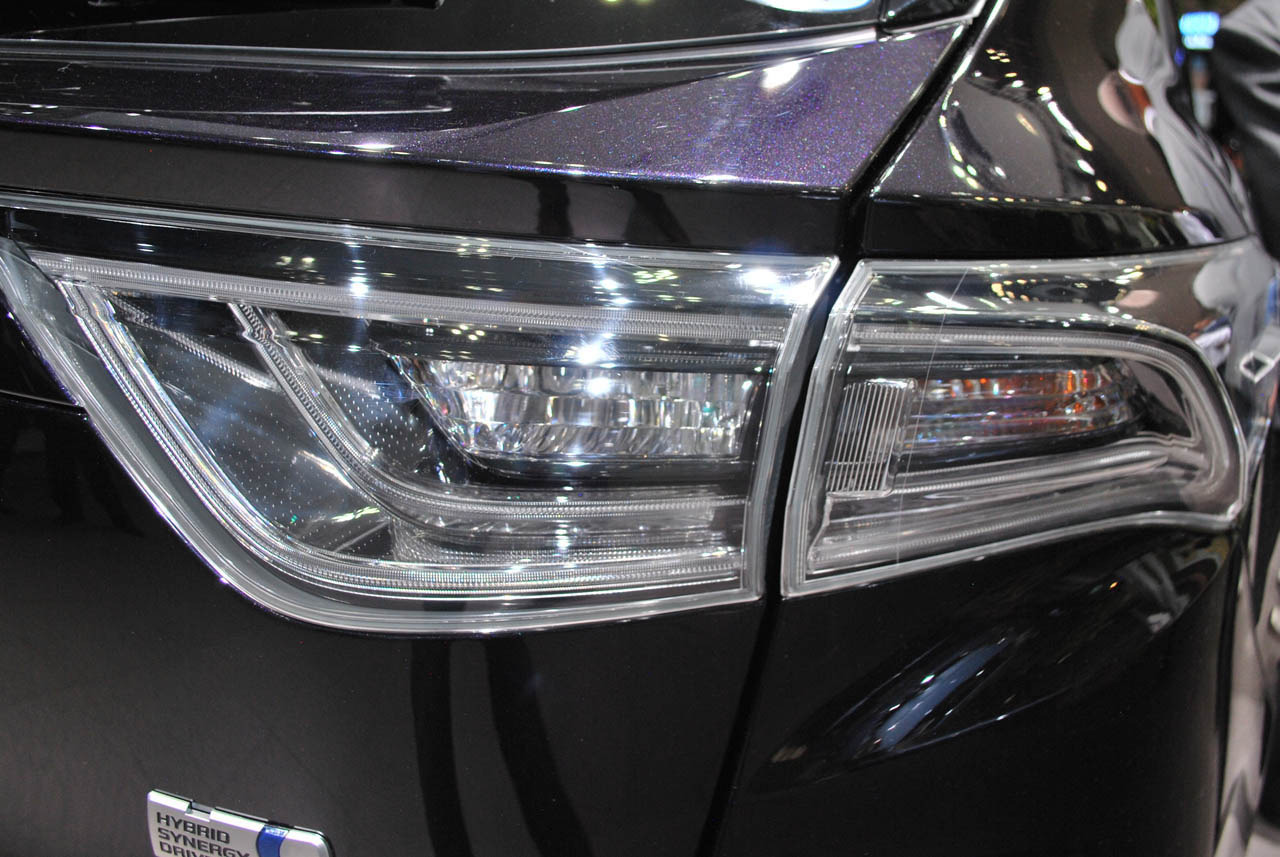 What Are Your Thoughts
Share with us what you think about this article