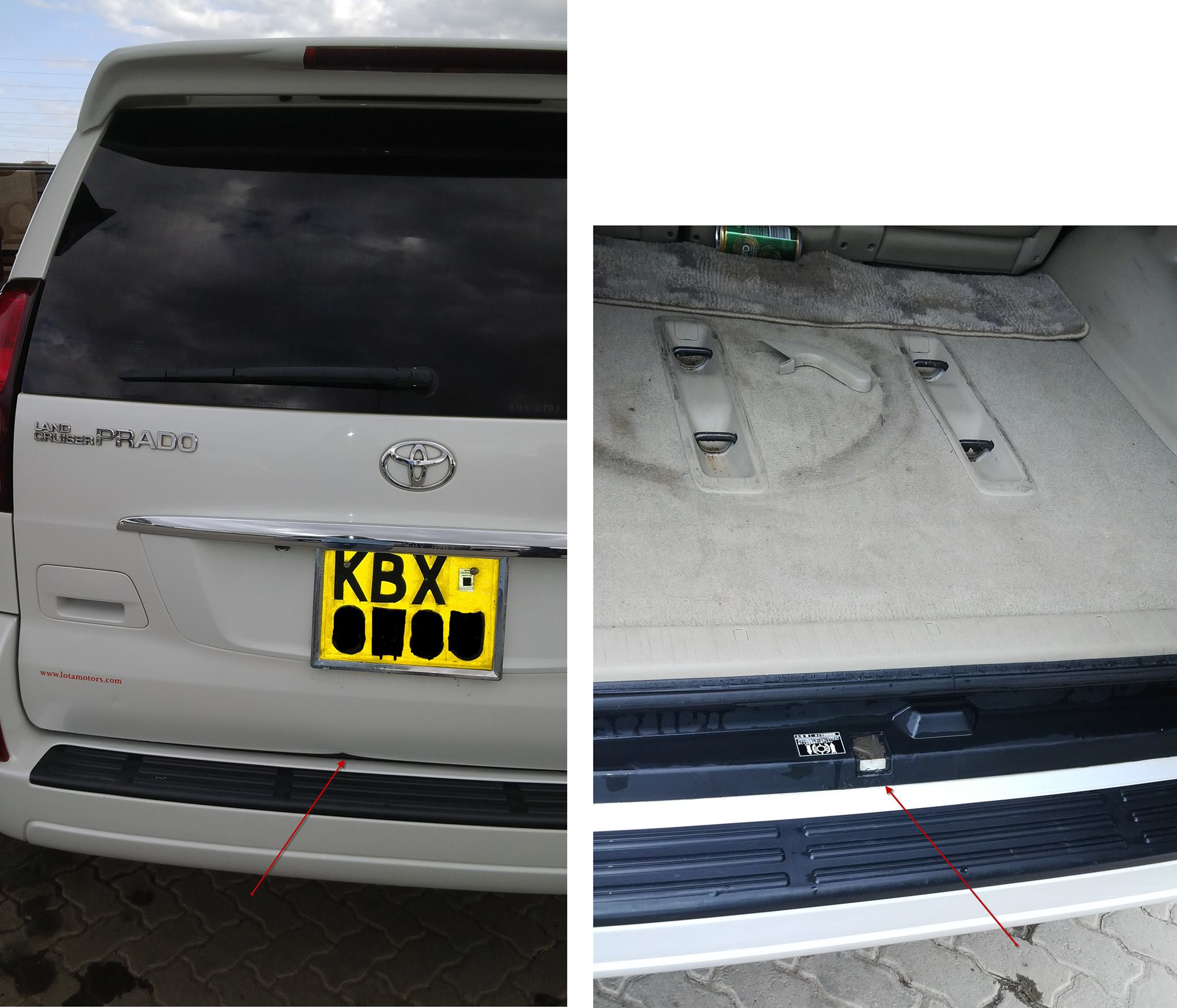 SECURITY FLAW IN THE TOYOTA LANDCRUISER PRADO. 
By Jaxon Kamau
ATTENTION LAND CRUISER PRADO OWNERS
*Okay I know I have like 2 here but our dreams are valid*
There are guys who are stealing the spare wheels of Land Cruiser Pradobecause of a flaw in the design of the car.
The back door is hit with a thin metal rod at a very precise point (see the pic) and the spare wheel drops to the ground.
You can have yours locally modified with a lock that is more secure.
Please share widely.
I had mine stolen………*
What Are Your Thoughts
Share with us what you think about this article