A Kenyan rally enthusiast caused a tragic accident on Saturday after he took his car for a spin at the Soysambu leg of the 67th Safari Rally edition in Gilgil.
One person died while three others were injured after the car rolled over while the driver tried to do a high-speed turn.
Gilgil sub-county police commander Emmanuel Opuru told journalists that the driver of the ill-fated vehicle tried to "imitate" the rally drivers when the incident occurred.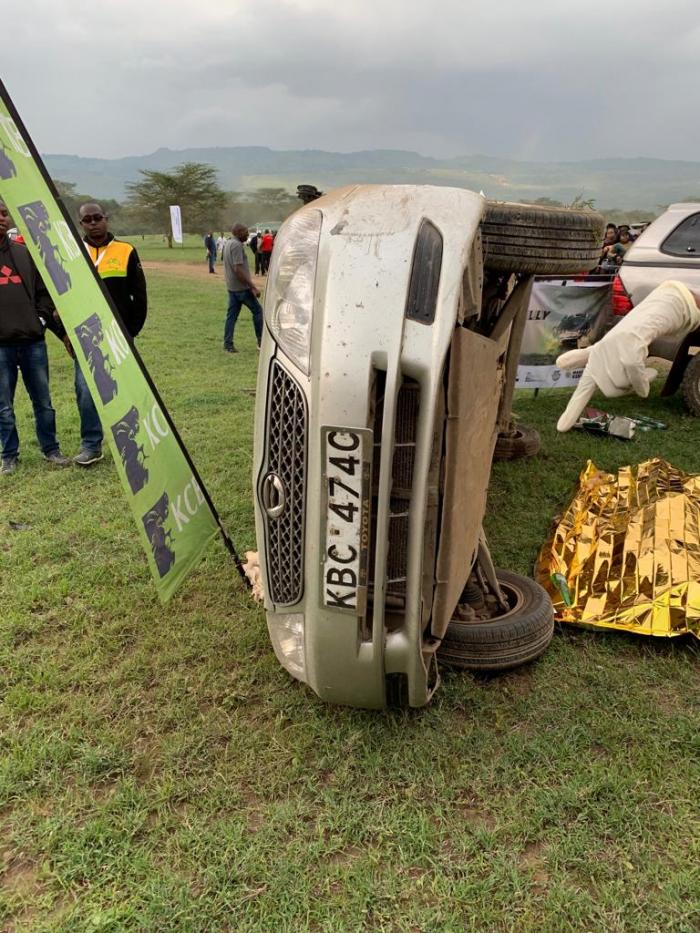 A race enthusiast who described the accident stated that the driver started "imitating what rally drivers do, the event was over and people were leaving the stage. That's how he got on to the track to try a spin at very high speed, next minute the car was rolling."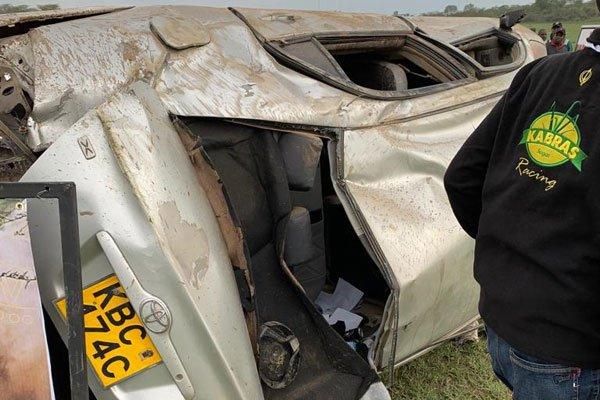 The police boss claimed the four occupants of the Toyota NZE had been on a drinking spree since the early morning before they decided to test their driving skills.
The officers were forced to mount a roadblock and use breathalyser tests on motorists who drove into the private farm to watch the rallying competition.

On Friday, President Uhuru Kenyatta flagged off the rally cars one among them being driven by his Chief of Staff Nzioka Waita.
To show the government's support for the drive, the president presented a cheque of Ksh440 million towards the World Rally Championship Safari Project.
"My administration is committed to supporting rallying in Kenya. And as so many Kenyans, I am confident that not only will this Safari Rally be a full series event, but also the Kenyan flag will feature on the winning podium in a number of events," the president spoke.
"We are committed to meeting all International Automobile Federation regulations, standards and requirements so that Kenya may once again feature at the apex of global rallying," he assured.

SOURCE: kenyans.co.ke
What Are Your Thoughts
Share with us what you think about this article