Most Kenyans have been asking how they can acquire the smart driving licenses and in this article, we will break down the process in steps.
The National Transport and Safety Authority (NTSA) started rolling out the new generation smart driving licenses in April 2018.
They contain personal data including your blood group and have a point system where your points will be deducted for every traffic offence you commit.
Repeat traffic offenders might lose points and consequently lose their licenses for good.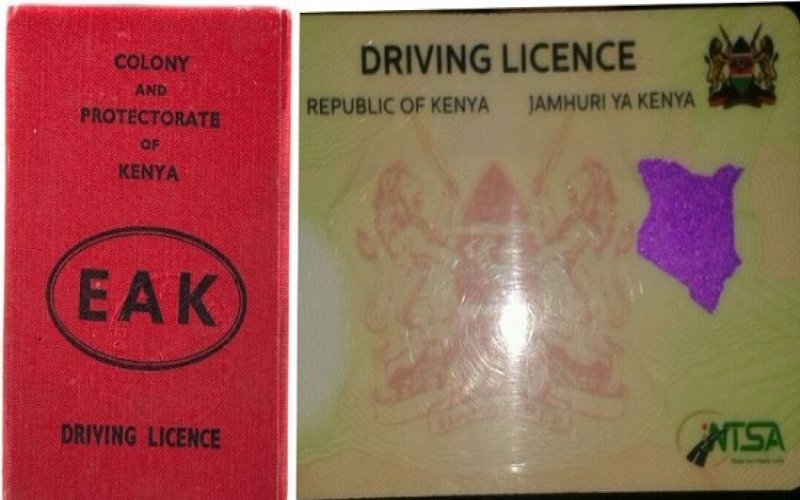 To acquire the digital driving license, you are first required to register on the Transport Information Management System (TIMS) website by National Transport and Safety Authority (NTSA)
On this page you will be presented with three options:
If you are visiting NTSA portal for the first time? Here's how to register on TIMS
Click on the Register an Account link will direct you to the eRegister an Account page. It is from this page that Individuals, Dealers, Agents, Financial Institutions and Companies register on the platform.
How to register on NTSA TIMS (Transport Integrated Management System)
Click on the Individuals option.
You will be prompted to input your ID Serial No. Be careful not to input your ID Number as what is required is the Serial Number. If you have replaced your ID within the last two years you will have to use your old ID Card's serial number. (In case the system rejects any of your details you are advised to visit NTSA offices)
Add your KRA PIN Number.
Add your Mother's Maiden Name.
Add your Occupation and Phone Number.
Request a verification code by clicking on the button next to the phone number.
Input the code you receive on your phone in the verification tab to complete the verification process.
You are now registered on the TIMS platform.
Head back to the home page tims.ntsa.go.ke and Sign In.
For More of This and Other Stories Subscribe to the Standard Epaper
Once you have changed your password, click on the "driving license" menu and select "Apply for smart DL".
You will be charged KES 3,050 and once you have completed the payment and it is processed, you will book an appointment with the NTSA
At the NTSA offices, your details will be confirmed, a passport photo of you and your fingerprints be captured
After you have registered, your digital driving license will be ready for collection in 5 working days or more
SOURCE: standardmedia.co.ke
What Are Your Thoughts
Share with us what you think about this article