The National Transport and Safety Authority (NTSA) has launched a manhunt for individuals and companies implicated in fraudulent dealings involving vehicles imported into the country.
Deputy Inspector General of Police Edward Mbugua on Tuesday, February 18, ordered the impounding of over 300 vehicles that were allegedly being used to evade taxes.
The DIG directed that all regional commanders and their deputies seize all vehicles suspected to be unlawfully registered, as well as members of the public in possession of the cars.
"I hereby forward a list of vehicles which were unlawfully registered and diverted to transit vehicles. You are directed to immediately mount operation and detain the vehicles and the drivers," a statement by DIG Mbugua read in part.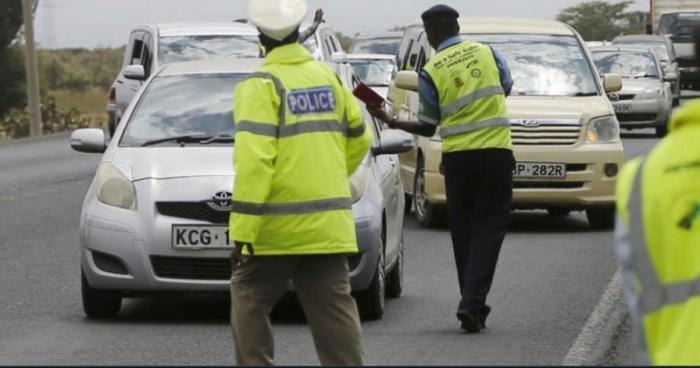 The scandal appears to be an even larger web that will likely net top officials within the NTSA, especially from the department of registration.
This is after the agency spotted several vehicles appearing on its data, despite lacking the necessary laid down procedures in what the NTSA stated was an infiltration of its system.

It was reported that over 400 vehicles appearing on roads across the country may not have sufficient documentation, and as a result, the enforcer asked members of the public and potential buyers to beware.
Forty-two vehicles that had been identified as transit and caveated were discovered to have subverted the protocol and thus the caveat status was irregular. The owners of the vehicles were utilising the loophole to evade paying taxes.
The countries of destination for vehicles imported into the country were identified as Uganda, South Sudan, Congo, Somalia, Burundi, Malawi, Tanzania, and the Democratic Republic of Congo. NTSA stated that some of those vehicles were diverted and sold to unsuspecting customers.
The agency established a syndicate of 33 individuals and four companies had compromised the Transport Integration Management System (TIMS) and registered their vehicles out of the laid requirements.
NTSA listed the following as target individuals; Abdirahaman Mohamed Sheikh, Baraka Kaberia Mwangi, Bartholemew Wabwire Ouma, Cherotich Joyce, Christopher Wambugu, Chris Martin, David Olonde, Churchill Ouma, Francis Muraya, Herman Mbalasi, Edward Ndena, Hassan Hassan Ibrahim, Hildah Mbaya, Joan Njue, Kenneth Maina, Nancy Maina, Nelson Aluoch, Ibrahim Ali Issack, John Kungu, Loyce Nyamwage, Nicholas Mwangi, Douglas Maobe, Paul Okello, Robinson Muriithi, Rosecate Njue, Paul Letting, and Robert Muturi
Thirteen vehicles were found registered under Krishna Shah and Nashwan Ahmed Omar.
DIG Mbugua ordered his officers to report on the clock, every dusk of the day, the number of vehicles seized.
In April 2019, several high-end vehicles were detained for the possession of number plates which had been fraudulently obtained. They were also found to have evaded taxation, as they were listed as vehicles of low prices.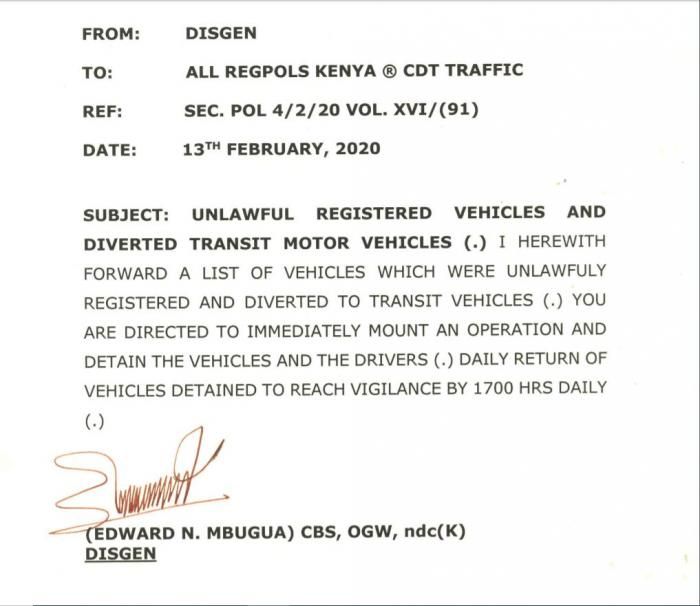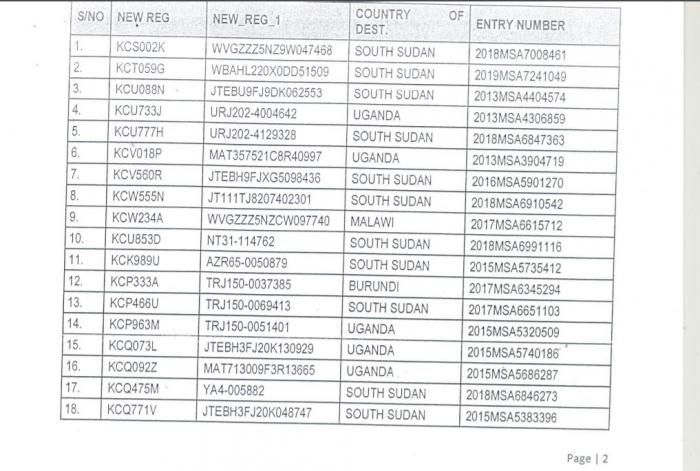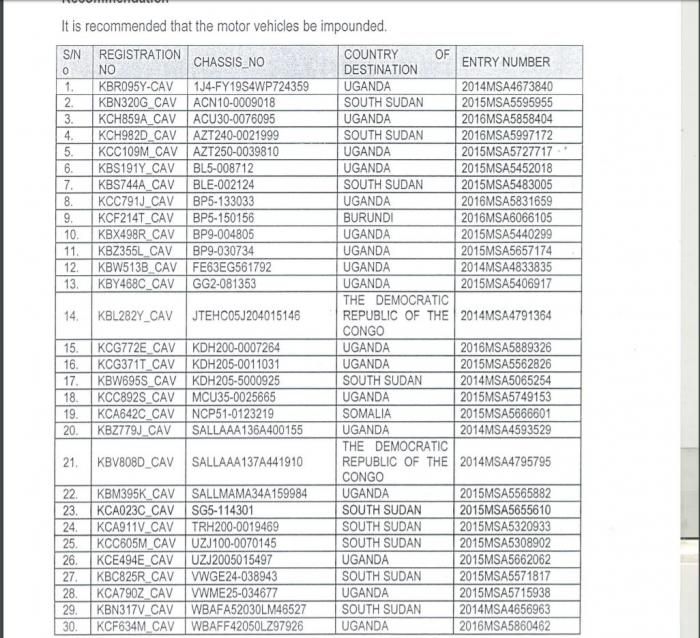 SOURCE: kenyans.co.ke
What Are Your Thoughts
Share with us what you think about this article