Activists have raised concerns over the destruction of the environment along Nairobi's Waiyaki Way at Westlands.
Videos seen by Kenyans.co.ke showed the tree cover along the road being cleared in preparation for the construction of the JKIA-Westlands Expressway.
On Sunday, September 13, contruction workers were seen felling trees beginning at the Westlands Roundabout to the UNHCR headquarters.
Some residents claimed that some of the trees which were brought down were more than 20 years old.
The mega road project is expected to be built above Waiyaki Way, Uhuru Highway and Mombasa Road all the way to JKIA.
Trees along Mombasa Road where construction is already underway were also cut down earlier in the year.

Kenyans.co.ke spoke to Green Generation Initiative founder Elizabeth Wathuti who expressed her disappointment at the destruction of trees that provided good scenery and shade in addition to their environmental benefits.
"Our cities need more trees and more green spaces. There is more to the greenery that we see everyday along our roads. Those trees that we are cutting down now to replace with concrete take up carbon dioxide from the air, they act as wind breakers, they help in retaining rainwater, reduce urban heat, and also improve our health and well being.
"So when I see trees being cleared along the highways to pave way for any construction, I feel the pain that my generation and future generations will feel everyday following the consequences.
She underscored the importance of preserving nature and creating a sustainable environment without harming the planet.
The head of campaigns at Wangari Maathai Foundation added that Kenya's future generation will bear the cost of cutting trees for development.

As part of the condition set by the National Environmental Management Authority, the contractor of the mega project is supposed to plant double the number of trees cut in the construction of the expressway.
"The proponent will collaborate with private parties and State agencies to offset the loss of vegetation by planting trees in areas such as Nairobi National Park, Uhuru Park, City Park and Arboretum, public schools and other land along the corridor," Nema said in March 2, 2020.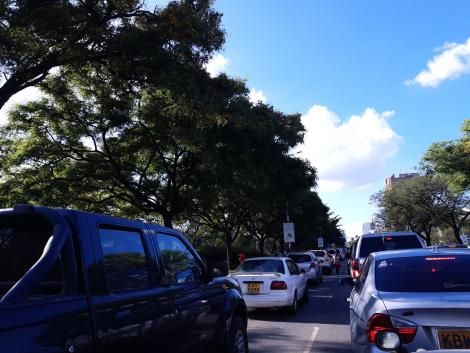 SOURCE: kenyans.co.ke

What Are Your Thoughts
Share with us what you think about this article