A woman who narrated her story of how a man harassed in a matatu last week, captured the attention of several concerned Kenyans who condemned the vice.
The Twitter user, only identified as Vivianne, says a guy sat next to her in the matatu and greeted her, but she only nodded since she had her earphones on.
When the man tried having a conversation with her, Vivianne declined and told him that she was not interested.
It is at this point when the man started harassing her by using his elbow to touch her breasts. Vivianne decided to hold her bag to her chest and avoided the man.
Vivianne says she adjusted her sitting position and raised the alarm letting all the passengers know of what was happening.
However, this did not stop the man from continuing with his indecent acts. Vivianne says the man started touching his private parts, and it is at this point when Vivianne decided she wanted to change seats.
"I now shout at him, and the conductor asks I change seats with another passenger (a man) The pervert gets agitated and says naringa na Ata me ni Malaya," narrates Vivianne.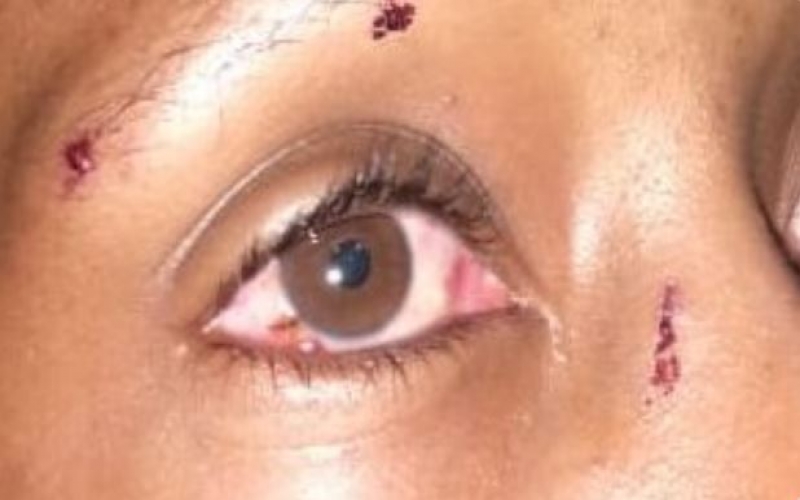 After getting agitated with the situation, the man hit Vivianne on the face leaving her with a swollen eye and broken glasses.
"One hour later, swollen eye, glass in the eye, a bad headache A cursing parent. Just because you won't let a pervert touch you," Vivianne continued.

Vivianne later says she filed a report, and the man was taken into custody.
"The driver took us straight to the police station. The male passengers held the pervert and roughed him up before he reigned more blows on me," says Vivianne.

SOURCE: standardmedia.co.ke
What Are Your Thoughts
Share with us what you think about this article