The National Transport and Safety Authority (NTSA), on Wednesday, October 28, unveiled a new programme targeting six counties that have recently registered a spike in the number of road deaths.
The programme, dubbed National Safe Roads, was launched by Interior CS Fred Matiang'i in an event organised by the Authority held in Upper Hill.
Funded by the European Union, the project is aimed at enhancing road traffic safety through programmes and projects that will lead to reduction in fatalities.
Part of the implementation process is through the development of a driving school curriculum for both drivers and instructors.
The counties identified include Nairobi, Makueni, Kisumu, Nakuru, Kericho and Kakamega which have registered a spike in deaths resulting from road accidents.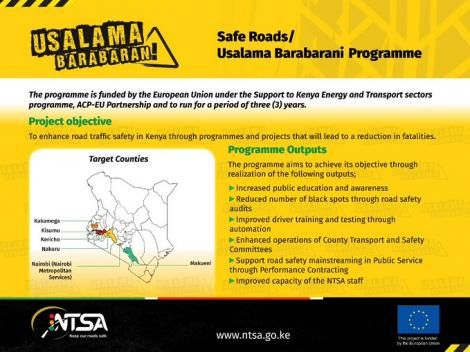 Speaking at the event, Matiang'i hailed the programme as revolutionary, and promised to mobilise government officials from various ministries to ensure it is run seamlessly.
He further noted that Mombasa-Nairobi-Nakuru-Kakamega-Kisumu highway was among the most dangerous roads in the country after registering the highest fatalities.
He also noted that most accidents occurred between November and February, and during festivities.
"Time is here for us to be honest with one another… this is going to involve all of us, let us take part in behavioural change campaign.
"Let us educate our people to behave responsibly. That is the only way we are going to deal with road accidents," stated Matiang'i.
The programme aims at achieving its objective through improved driver training, reduction in the number of black spots and increased public education.
Others include enhanced operations of County Transport and Safety Communities, Improved capacity of NTSA staff and support of road safety mainstreaming in public service through performance contracting.
The programme is under the Vision 2030 banner since road crashes have reportedly had a significant effect on the country's general economy.
"This will be implemented through the development and implementation of a driving school curriculum for both drivers and instructors on basis of best practices and models in other parts of the world amongst others.
"Further, the Motor Vehicle Inspection Unit will be privatised to ensure improved maintenance status of Kenya's motor vehicle fleet," read a statement from Vision 2030 website.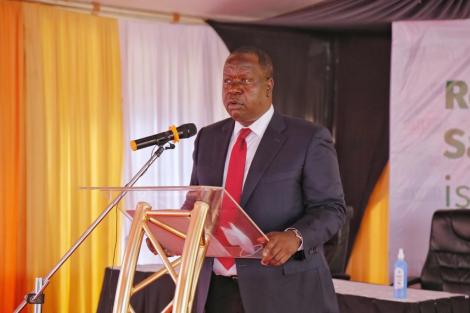 SOURCE: https://www.kenyans.co.ke/news/58637-ntsa-goes-after-6-counties-fatality-surge

What Are Your Thoughts
Share with us what you think about this article