Many Kenyans continue to be victims of crime while using public transport, particularly in the capital, Nairobi.
While a vast majority of matatu operators make an honest living and simply ferry customers from one point to another, some matatu crews have emerged as masterminds of what is a thriving criminal enterprise.
News reports from the past year reveal that routes including Waiyaki Way, Thika Road and Mombasa Road have been among the worst-hit, with multiple cases of matatus being hijacked and passengers robbed.
An analysis of the experiences of many Kenyans with crime in matatus revealed some of the most common scenarios that have left city residents calling for police and other relevant authorities to take action.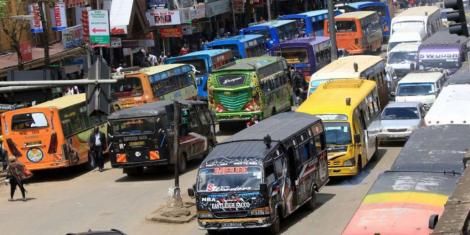 One common scenario does not involve the crew but, instead, opportunistic petty thieves who stay on the look-out for open windows.
The roundabout towards Muthurwa Market in the Nairobi CBD, for instance, is a hub for such muggings with the thieves forcefully snatching phones, bags and other items from passengers through the windows before running off.

They are aided by the fact that drivers are focused on the road and will have driven some distance before realizing one of their passengers has been robbed.
Despite multiple such cases being recorded in recent years, little has been done to decisively deal with the menace.
Another common scenario involves passengers being robbed by armed hijackers in the middle of the journey.
Fourteen-seater matatus plying the Kangemi-Nairobi route have been caught up in a number of such incidents in recent months.
Lynn* who was robbed in June after boarding a matatu from Westlands to Nairobi, told Kenyans.co.ke how it happened.

"You get in the matatu and everything seems normal. There was two empty spaces and it was late, so when I boarded it was almost already full.
"We got to one of the footbridges and suddenly a man with a gun stood up and pointed it at us. Another passenger suddenly followed him with a large black trash bag and we were told to put our phones and wallets inside. They left us at the footbridge and left," she stated, revealing that the matatu crew was in on the plan the whole time.
Lynn disclosed that some of the passengers walked to a police station to file a report immediately after but they have never heard back from the officers.
Another common scenario involves thieves masquerading as passengers.
In this case, the thieves who usually operate in groups board matatus like ordinary passengers.
They sit strategically and stealthily steal from other passengers, often reaching into bags and pockets. They are covered and protected by their colleagues who stay on the look-out to ensure the thieves are not seen while stealing.

In many such cases, passengers don't realise they have been robbed until after they alight.
Passengers are advised to board trusted matatus with clear organisational structures, registration details and communication channels in case of any issue.
They are also advised to contact the police at the first sign of trouble.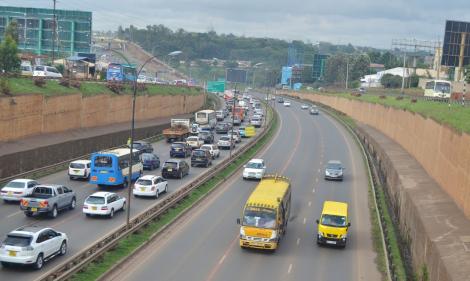 SOURCE: kenyans.co.ke

What Are Your Thoughts
Share with us what you think about this article