The National Transport Safety Authority (NTSA) predicts that by 2030, the number of vehicles in Nairobi will be more than 1 million.
One of the biggest features of city life, besides the high cost of living is the heavy traffic.
Despite having cost billions of taxpayer money,traffic lights have been treated as a suggestions or pieces of decoration.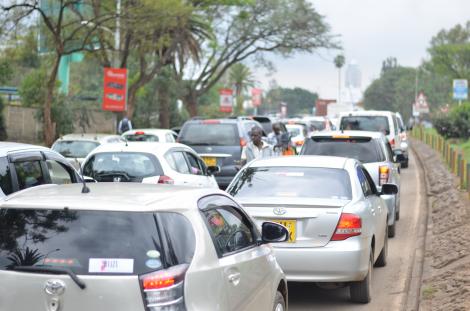 As such, traffic police officers are tasked to man major roads to regulate the flow of traffic.
Hawkers can be spotted in all of the city's roads with heavy traffic which they see as an opportunity to sell their products.
Over the course of time, motorists in the city have noticed a co-dependency between the police and hawkers who from a third component of the traffic ecosystem.

Drivers say that police seem to hold traffic for extended periods of time for the hawkers to sell their commodities which vary from sweets to beverages and now masks.
Makueni Senator Mutula Kilonzo Junior also alluded to the same during a past interview on Citizen TV.
"It is only in Nairobi where we install traffic lights and then we place people to man the traffic lights. Now I hear they create traffic jams to benefit hawkers," he stated.
"The jam on Mombasa Road is a collusion between cops at the Nyayo Stadium roundabout and hawkers. I have inside information from one of the hawkers that they contribute some money and have the cops hold traffic for long periods so that they can sell to motorists," a driver posted on Facebook.
There are also claims that officers also work with with matatu operators to help them move around the city easier.

"My cab driver was previously an Embassava [Sacco] driver. He confirmed that hawkers do pay the police to hold traffic. Some matatus also pay to get their side opened," Dennis Kioko shared.
Other motorists say that the police also work with hawkers to nab drivers who do not have the requisite insurance cover.
They claimed that the itinerant traders weave through traffic and use their hawk-eyes to check multiple windshields for expired stickers. They later on secretly inform the police officers who bank on the hawkers to stop them (motorists) to earn their 'much-deserved' bribe.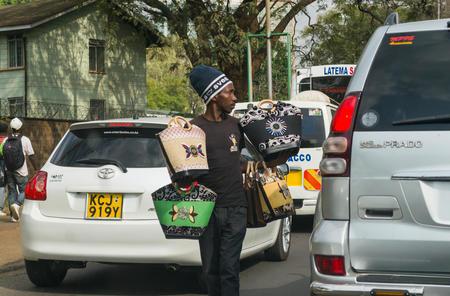 Some of the most affected roads in Nairobi that constantly seem to have traffic jams include, Landhies Road, Mombasa Road, Lang'ata Road, Uhuru Highway, Univesity Way, Waiyaki Way, Thika Superhighway, Kipande Road and Globe Round About.
The government has tried to regulate the operations of hawkers from the city but the traders always keep streaming back into the city.
Pedetarians also have challenges with hawkers who have set up temporary stations at crowded places, blocking the ever-important walkways.

If pedestrians are trying not to knock over goods in the street within the CBD, they are dodging hawkers and boda boda operatoes at footbridges.
Hawkers claim the economic hardship pushes them to take up sidewalks and footbridges to maximise sales.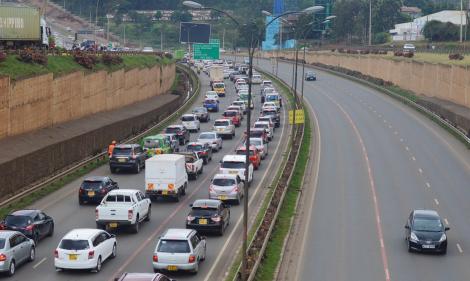 SOURCE: kenyans.co.ke

What Are Your Thoughts
Share with us what you think about this article