Motorists along the Thika Superhighway were left stranded for hours on Thursday, September 3, following a heavy traffic snarl up from Kenyatta University all the way to Roysambu.
Some of those who found themselves in the situation took to social media to question what was happening along the road.
"Whats happening on Thika Road?" Jano Nyaga enquired.
"Thika Road at a standstill from Githurai," another stated.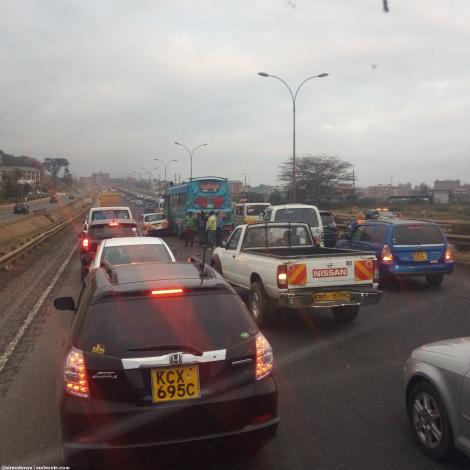 Numerous reports indicated that the traffic was caused by an accident between a bus plying on the route and a personal vehicle, a few minutes past Githurai.
"An accident at Githurai, Outbound Nairobi. Traffic snarl-ups on both Highway and service lanes with slow movements experienced from Kenyatta University - Kasarani," a motorist on the ground stated.

In recent weeks, there have been numerous reports of traffic on the said road, especially due to the ongoing maintanainance.
The Kenya National Highway Authority (KeNHA) on Monday, August 31, notified the public that maintance works were ongoing on the carriageway along Thika Superhighway between Nairobi -Ruiru and Ruiru -Thika Sections.
"These works may result in temporary closure of some lanes during the day," reads a statement by KeNHA.
The authority requested motorists to exercise caution around the works areas, to follow the traffic management plans and the directions issued by traffic marshalls.
Thursday's traffic snarl-up came a week after motorists spent over three hours stuck on the superhighway.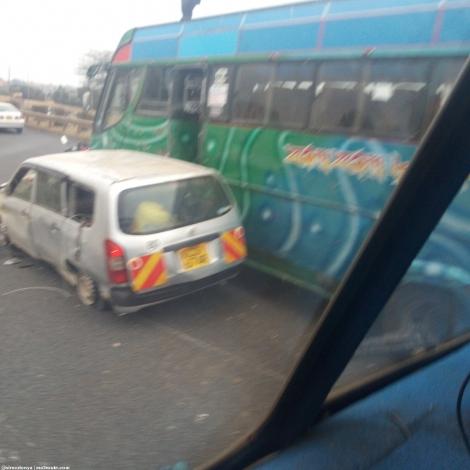 SOURCE: kenyans.co.ke

What Are Your Thoughts
Share with us what you think about this article