The Director-General of the Kenya Urban Roads Authority (KURA) Silas Kinoti published a full list of all major roads in Nairobi set for upgrades.
According to the full list availed on the KURA website, several roads are due for rehabilitation in the next few months under a joint programme with the Nairobi Metropolitan Services (NMS).
Planned Upgrades
Ngara Road stretch from Fig Tree junction to Gymkhana. KURA has procured contractors for the rehabilitation project.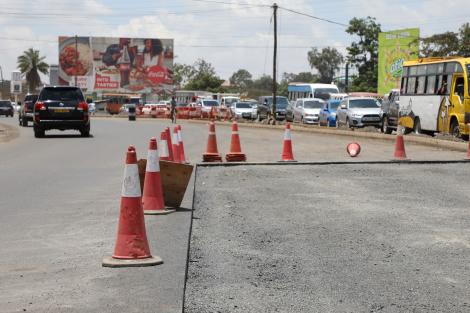 Upper Hill/Rail over bridge-Langata/Haile Selassie overpasses/ City Mortuary Interchange/ Kenyatta Avenue- Ngong Road Interchange
Kamiti Corner – Kasarani – Mwiki – Ruai – Kangundo Roads

Dualling of the Ngong Road -Naivasha Road – A104
Ongoing Projects that Will Ocassion Traffic Disruption
Improvement of Nairobi Roads, Lot 3 (Mugi Road) 2% complete.
Improvement of Nairobi Roads, Lot 4 ( Riverside drive Part, Mzima Springs part, Riverside Mews, Laikipia road (Off Western ring road-Kasuku center) and Sri Aurobindo Avenue) 2% complete.

Rehabilitation of Kasarani - Mwiki Road 4% done.
Construction of Hunters - Githurai Missing Link 22% complete.
Dualling of Ngong Road (Dagoretti Corner-Karen Roundabout Section) 78% complete.
Construction of Kangundo Road – Greater Eastern Bypass Link Road 26% complete.
DG Kinoti also revealed that the dualling of Kasarani–Mwiki Road, James Gichuru Road, Limuru Road and Kiambu Road were all currently underway, with Juja Road earmarked as a BRT corridor and will be expanded.
The roads authority also announced plans to increase Non-Motorist Transport (NMTS) facilities to improve public safety.
KURA has been using Intelligent Transport System (ITS) to reduce congestion in city roads.

Traffic snarl-ups along the Ring Road Kilimani corridor (Prestige Mall Junction—Yaya Centre—Ring Road Kileleshwa—Arboretum and Westlands Roundabout were tackled using the ITS system.
The KURA DG, while speaking to the media during a recent interview apologised to to Nairobi residents in advance for future traffic disruptions, explaining that it was for the greater good.
He further pointed out that the upgrading of Outer Ring Road was undertaken to reduce travel time between Thika Highway and Mombasa Road from two hours to 11 minutes, however, traffic flow, has been experiencing delays as PSVs keep picking passengers on the road.
KURA has also revealed that they are working on the installation of the last footbridge which is set to be done in the next few weeks.
Notable planned road construction works outside Nairobi is the Nakuru Northern bypass. Feasibility studies and preliminary engineering designs for the major highway have already began.
The bypass will divert traffic at Mbaruk through Maili Kumi and join the Nakuru-Kisumu road at Sobea.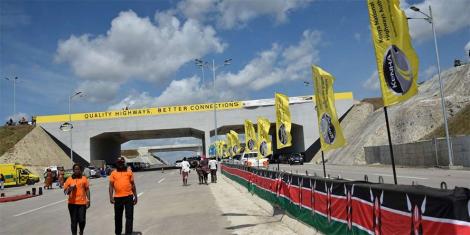 SOURCE: kenyans.co.ke

What Are Your Thoughts
Share with us what you think about this article