A GSU cadet officer was arrested in Kitale on August 29, following the valiant actions of 6 passengers travelling from Nairobi.
The commuters raised the alarm after the suspicious officer alighted from the North Rift Shuttle van just 3kms from the station.
However, it was his instructions to the driver directing him to proceed to the bus station with a suspicious looking box he had been carrying with him from Nairobi.
According to the passengers, they heard the officer, who has since been identified as Joseph Nakeor Chegem, instructing the driver give him a call when he got to the bus terminal with the box.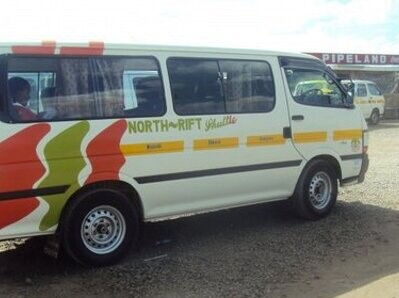 It was at this point that the passengers ganged up and commanded the driver to head straight to Nderi Police Patrol Base and hand over the sealed box.
Once they got to the precinct, they gave a detailed narration of the events surrounding the mysterious box and provided a description of the suspect.
The police proceeded to open up the box only to find a sealed metal box within the exterior carton.
Within a few minutes, they managed to pry open the steel box and found 750 rounds of 7.62mm special Ammunition.
The Driver of the Matatu Francis Waweru Mwaura, also furnished the police with the instructions he had received from the suspect.
However, the GSU cadet is then said to have presented himself at the patrol base moments later, where he was taken into custody and is set to appear in court on August 31.
How he came into possession of the rounds of ammunition is yet to be established.

Police involvement in crime has been on the rise in Kenya over the last few years.
According to a report by the Internal Affairs Unit at Vigilance House, Nairobi, 625 police officers engaged in crime between January and October 2019.
In July 2019, Human Rights Watch documented 21 cases of police killings of men and boys in Nairobi's low-income areas of Mathare and Dandora, apparently with no justification, claiming they were criminals.
On January 24, 2020, the Independent Policing Oversight Authority (IPOA) said it had recorded an increase in the number of abuses by police, including killings, to 3,200 in 2019 alone.
A day earlier, Interior Cabinet Secretary Fred Matiang'i said government would stop reckless shootings and killing of suspects, which he attributed to rogue officers.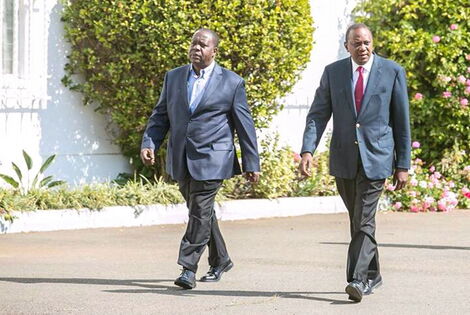 SOURCE: kenyans.co.ke

What Are Your Thoughts
Share with us what you think about this article