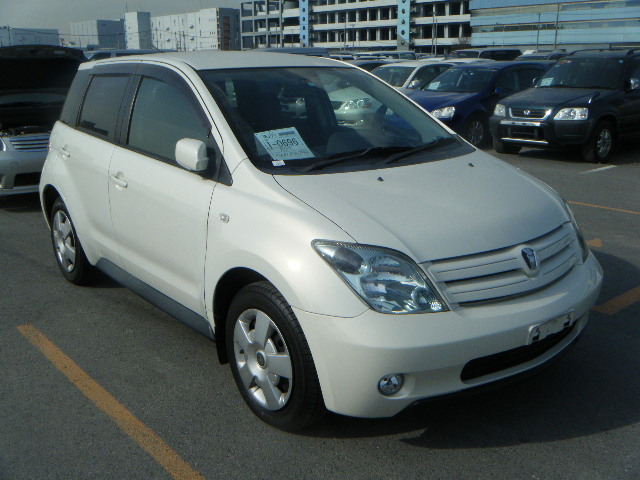 The Toyota Ist was first released by the Toyota Motor Corporation in 2002. It was an improved hatchback than the Vitz with more space and a better shape.
The car has enough legroom for the passengers too. However, there are no leather seats for this model. There is also enough space in the boot.
[nggallery id=24]
FUEL CONSUMPTION AND MAINTENANCE
The car is not a guzzler. It is an ideal car for a first car owner in Kenya. It has a fuel tank with a maximum capacity of 42 liters and so with Kes.4,500, you have a full-tank and some loose change. The car rolls for 18 kilometers with a liter of Petrol and this means you can move from any corner of Nairobi to town and back with a budget of kes.200.
Service does not cost much and the car will run for long without needing any mechanical check.
CAR EDITIONS AND ENGINES
The car is usually released in F and E editions. It works on an NZ-FE engine. Toyota Motor have however improved this engine from the original 2NZ-FE engine to a stronger 1NZ-FE engine. The 2NZ-FE engine had a displacement of 1,298(1,300)cc and the newer engine has a displacement if 1,496(1,500)cc.
SPECS AND PARTS
The car exudes a power of 109bhp and it has a torque of 138nm for most of the 1500cc engine propelled. The car has a compression ration of 10.5 and its gears are automatic. The transmission technology applied on this car is CVTi.
The car has a wheel base of 2,460mm, a turning radius of 5,500mm and a kerb weight of 1,150kg. At the front, the car uses ventilated disc brakes while at the rear it uses drum brakes. It uses coil spring suspension with strut type springs in front and torsion beam coil springs in the rear. The car has 6 airbags and it uses ABS control. It has electrical retractable side mirrors which have indicators and auto-climate air-conditioner. The back seats can be knocked down. Some of the important specs missing from this masterpiece are traction control, steering controls, push start engine button and rain sensing wipers. The car does not have a sunroof but there is a new version of the scion that is set to be released with a convertible top. The car has a sports shape and it can easily be modified into a aero or any other design. TRD works perfectly on this model. The cars has a rear wiper and a sleek door on the rear.
[nggallery id=25]
What Are Your Thoughts
Share with us what you think about this article