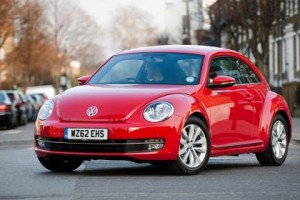 Volkswagen has been awarded the prize of top manufacturer for the third year running at the British Insurance Vehicle Security Awards (BIVSA).
The awards - which are held in partnership with Thatcham - also saw three VW cars top their categories with the Beetle, Phaeton and Sharan winning in the small family car, luxury car and large MPV sections respectively.
Other big winners included Audi and Citroen. Audi had a total of six winners including the Audi A1 as best city car/supermini and the Audi Q3 top of the crossover category. Citroen meanwhile ranked first in the compact MPV and the executive car categories for the Citroen C4 Picasso and Citroen C6 respectively.
The dominance of these three manufacturers was broken only by the Vauxhall Ampera as best green car and Toyota Land Cruiser topping the large 4×4 list.
The same awards saw Nissan crowned as the best manufacturer for van security.
What Are Your Thoughts
Share with us what you think about this article