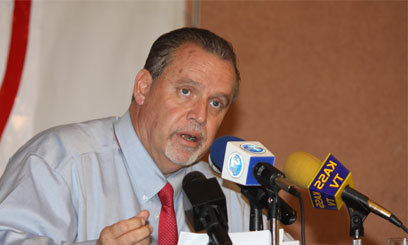 CMC Holdings Limited has denied losing exclusive franchises for Jaguar Land Rover (JLR), and Ford in Kenya and Uganda.
Group Managing Director Bill Lay says the firm retains the exclusive distributorship of the two popular motor vehicle brands and had at no time ceded these to any other firm nor have they been withdrawn from CMC as claimed by a section of the media.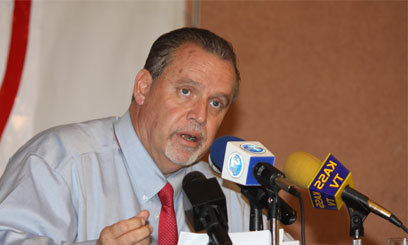 "There is nothing like that. We remain the sole distributors of the two brands and I don't think this will change any time soon,"emphasised Lay. Lay disagrees with Thailand-based RMA Group which opened shop in Nairobi this July this year that the franchises will now be shared between CMC Motors and RMA. RMA's regional business development manager Ken Nzioka earlier said that JLR and Ford franchise owners have appointed them to also take part in the business.
RMA is the biggest distributor of the twin franchises globally in operations that cover Europe, Asia, Middle East and Africa – where it has offices in Kenya, Liberia and South Africa. The entry of RMA Group comes after Volkswagen, JLR, and Ford expressed their dissatisfaction with the level of sales in the local market, piling pressure on CMC to invest more in their brands.
The three franchise owners account for 70 per cent of CMC's annual unit sales, underlining their importance to the auto dealer. CMC's sale of JLR brands fell steadily from a high of 661 units in 2007 to a record low of 292 units in 2010, but recovered last year to post 404 units.
The company sold 334 units of Ford brands last year compared to 328 units in 2010 while Volkswagen sales dropped to 183 units from 224 in 2010 and 292 units in 2009, a decline that was linked to the freeze in government orders.
The Public Relations manager for Jaguar Land Rover Sub-Sahara Africa Willem Schoeman has also stated that there has not been any change in the dealership arrangement with CMC Holdings. "Our partnership for Jaguar Landrover in Kenya is with CMC Motors," said Schoeman.
CMC Holdings manages the franchises for Jaguar Land Rover, Ford and Volkswagen through CMC Motors Group Limited Company. It also holds franchises for MAN, Suzuki, Maruti, UD trucks and buses, Bobcat, Case New Holland and Case tractors and an extensive range of farming implements from ploughs through to irrigation equipment. All these franchises are run as separate divisions within the company.
Copyright  ©  CapitalFM
http://www.capitalfm.co.ke/business/2012/09/cmc-denies-losing-jaguar-land-rover-franchise/
What Are Your Thoughts
Share with us what you think about this article