The Directorate of Criminal Investigations (DCI) detectives on Friday seized a Range Rover belonging to controversial politician, Steve Mbogoover tax evasion.
According to a statement issued by the DCI on twitter, the Range Rover's number plates were found to have been fraudulently obtained.
Preliminary investigations indicated that the car's number plate – KCL 830A – belonged to a Probox vehicle.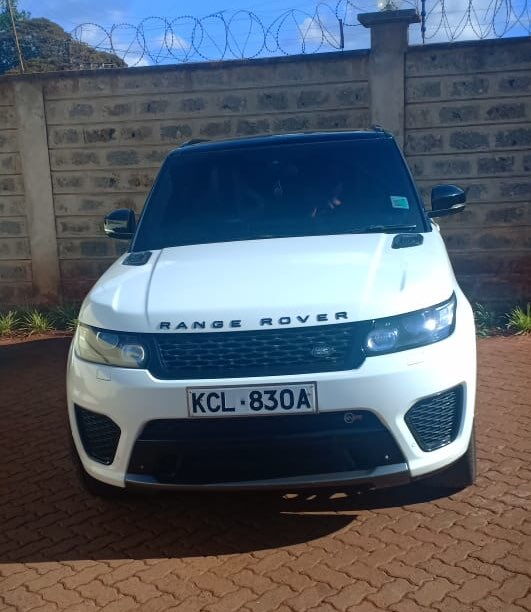 In his defense, Mbogo responded on twitter stating that he had all the necessary documents to prove his innocence.
"Today I was intercepted by CID officers on claims that my car had fake plates! I bought the car in 2017 and conducted a search from NTSA as below! I have all valid agreements n search results!" his twitter post read.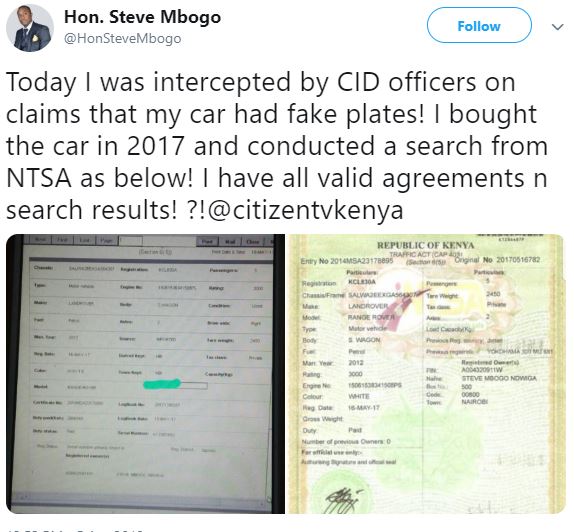 Earlier in the week, Kenya Revenue Authority (KRA) impounded two high-end vehicles at the port of Mombasa destined for Kampala, Uganda.
In a statement, KRA reported that the vehicles, a Range Rover Sport and a BMW X5, had been imported from the UK by Solomon Kola and the consignee listed was Alex Namanya of Kampala, Uganda.
KRA officer Kelvin Safari revealed that the importation documents indicated that the container was carrying one Mercedes Benz A180 and a BMW 125I Sport.
"But upon scanning of the container, a used Range Rover Sport HSE SDV6 and a Used BMW X5 were found," Safari disclosed.
Last month, KRA reported that vehicles with foreign number plates were being driven in the country without valid permits.
On March 7, KRA officers intercepted three other high-end vehicles concealed as household goods that were on transit to Kampala.
Interpol confirmed that the vehicles had also been stolen from the UK.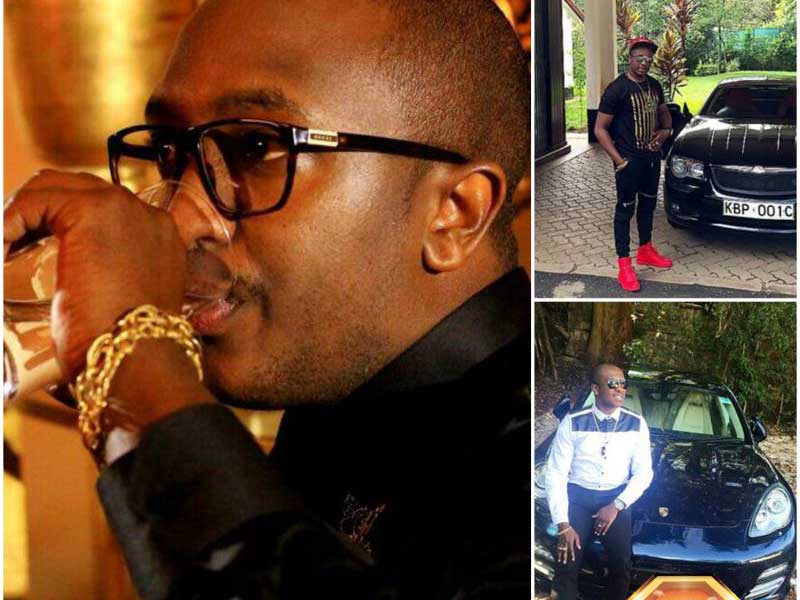 SOURCE: kenyans.co.ke


What Are Your Thoughts
Share with us what you think about this article