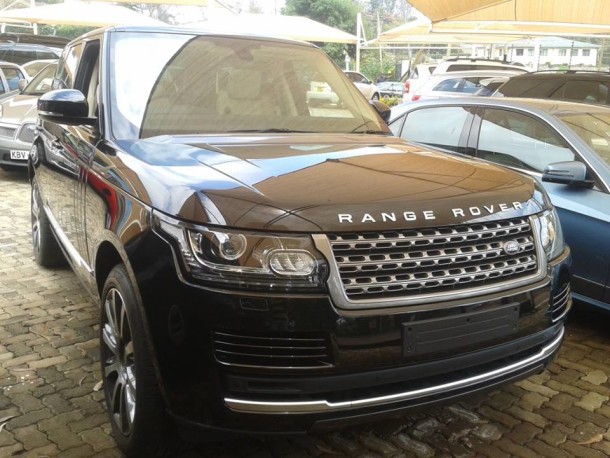 In a market dominated by heavy commercial vehicles and pick-ups, competition for a share of the luxury segment of the new car market in Kenya is slowly taking shape.
This has been seen in the growing rivalry between luxury models even as new players set up shop. The latest entry is RMA Group. The firm has set up a modern showroom in Nairobi's Westlands area, which points to growing appetite for top notch models.
Super opportunities
Like many other firms eyeing a slice of Kenya's auto market, RMA's entry is premised on opportunities arising from a growing economy.
"There is high demand for luxury cars in Kenya due to growth in the economy. The existence of RMA in the market is not only an extension of their operations worldwide but also a response to the demand for Jaguar LandRover (JLR) products," said Nigel Clark, JLR Sub Saharan Africa operations director.
RMA will be jostling for space in the luxury car space with Mercedes Benz, Cadillac Stretch Limousines, Range Rover and LandRover Discovery. Others include Land Cruiser, Hummer, BMW 5Series, Audi Q7, Jaguar and the Mini Cooper Convertibles. Poised to join this crowded field is French-based Porsche, which is set to enter the market early next year. It has already appointed Multiple Group to be its local dealer.
The firm will soon set up along the busy Mombasa road in Nairobi. This will be next to Bavaria Auto, the exclusive and sole importer of BMW vehicles and motorcycles in Kenya. Simba Colt holds the BMW and Pajero brands, Toyota has Rav 4 while DT Dobie stocks Mercedes and Jeep.
While many Kenyans may not afford new vehicles, they form an important part of the resale market. Already, a number of firms are offering approved used vehicles standardised for the Kenyan market with genuine mileage and full service backup.
"Kenya is a favourable investment environment in the region with a growing economy and middle class as well as a good legal and stable political environment that also gives investors leverage in conducting business," said RMA Kenya Chief Executive Sanjiv Shah.
Although the luxury saloon car segment has been fluctuating over time, it has also remained more or less stable. "The luxury cars market has potential for growth as the economy picks up and a growing middle class begins to appreciate executive cars that fit their new status.  We are gearing to tap into this market from entry to high-end," said Caroline Wamai, marketing manager at DT Dobie. She acknowledges that there is more competition already coming into the luxury car segment, a trend DT Dobie cannot afford to ignore. " We are already planning to introduce the Mercedes S class as the ultimate product to feed into this market as the State, which has been our main client, is replaced by individuals," said Wamai.
Data from Kenya Motor Industry shows that in September, 2013, sales of new cars closed at 1,111 units, a 20 per cent increase compared to 926 units sold in September last year.
In the first nine months of this year, total sales closed at 10,034 units, a 15 per cent increase compared to 8,729 units sold over the same period last year.
In September 2013, Toyota was top seller with 23.94 per cent market share and sales of 266 units. It was followed by General Motors with 23.76 per cent market share, and sales of 264 units.
Simba Colt was third with 18.09 per cent share and sales of 201 units.  DT Dobie sold 179 units and was fourth with market share of 16.11 per cent.
Source: STANDARD Digital
What Are Your Thoughts
Share with us what you think about this article