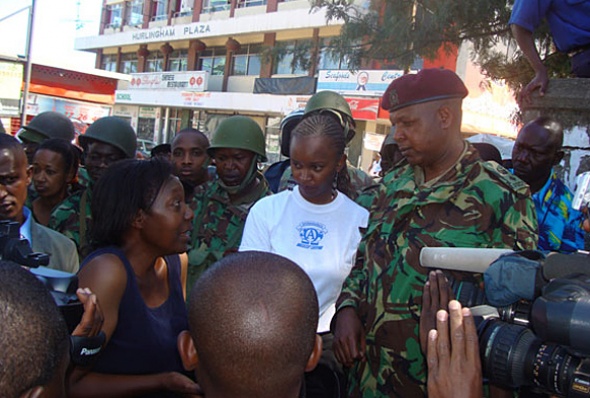 At least 134 traffic officers from the western region will the vetted by the National Police Service Commission from Tuesday.
NPSC chair Mr Johnston Kavuludi said on Monday the process will be thorough and asked members of the public to submit information on the officers expected to appear before the vetting team.
Mr Kavuludi said 18 traffic officers from Nyanza region who were not vetted in June had been invited to take part in the process in Kakamega.
The planned vetting has sent jitters among officers in region fearing they could be targeted for victimization during the exercise.
But Mr Kavuludi said they had nothing to fear since the aim of the exercise was to attract and retain talented officers in the service.
"The exercise will be quite thorough and that is why we are asking the public to be free to come and attend the vetting and those with useful information on officers we have invited should provide it to us," said Mr Kavuludi.
He spoke when he called on the western region Commissioner Mr Samuel Kilele.
He was accompanied by Commissioners Mary Owuor, Ronald Musengi and Murshid Mohamed.
The vetting team will look into issues touching on the integrity of the officers and probe financial transactions they have been involved in.
Mr Kilele asked the Commission to deal firmly with cases of bribery involving traffic officers and matatu operators in the region.
"We need bold reforms targeting the police so that we can be able to deal with the issue of bribery involving traffic officers on our roads," said Mr Kilele.
The administrator told Mr Kavuludi that he frequently witnessed traffic officers collecting bribes from matatu operators on the Kakamega-Kisumu road but no action was taken against them.
"There are junior police officers who have managed to amass wealth and engage in businesses and yet earn far much less than I do. If you want to witness for yourself what is happening, just drive along the highway in an ordinary car and you will be shocked by what goes on," said Mr Kilele.
Source : All Africa
What Are Your Thoughts
Share with us what you think about this article