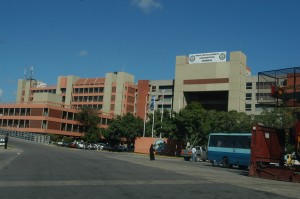 The Mombasa port has recorded booming business for the last few weeks following an increase in the number of ships docking at the port with imported grains and fertiliser.
Kenya Ports Authority Managing Director Francis Gichiri Ndua confirmed that several ships had docked and were awaiting off-loading.
The management refuted claims that some ships were diverting to Dar es Salaam, causing importers inconveniences and huge losses.
"There are many ships waiting to berth because there are other ships already being off loaded in various berths in the port," said Ndua.
Ndua also denied claims that the port was experiencing a labour shortage.
This was after KPA workers allegedly chased away private workers (also known as gangs) following a labour dispute between KPA and the Dock Workers Union (DWU).
The authority and the union have in the past two months been wrangling over the provision of private loaders by shipping lines.
Witnesses say union members expelled the private loaders, warning them of dire consequences if they set foot at the port.
Many ships
But KPA management insisted that there was no dispute with the DWU.
Instead, Ndua explained that the problem stemmed from the many ships waiting to berth.
The move comes a week after Multiport International wrote to Ndua complaining over the shortage of labour.
The company's official claimed the industrial dispute between KPA and Dock Workers Union was hampering operations at the port.
The official claimed the dispute, which had run for over 50 days, had turned ugly because dockers were chasing away the gangs hired to off-load the ships.
He criticised the dockers, saying they were working against the spirit of privatisation of services at the port.
The official also claimed some shipping lines had moved to Tanga port citing delay of the ships at Mombasa port.
Meanwhile, a Kenya Tea Development Agency official, Jackson Mugambi, complained that it was taking too long to deliver fertiliser to farmers.
He pointed out that the delay in discharging the cargo from the ships was causing concern among the farmers who are waiting for the fertiliser.
Wait for space
Ndua admitted that there was a delay in off-loading of goods at the port, but he attributed this to the arrival of many ships, which had to wait for berthed ships to be off loaded first.
A Rongai transporter official criticised port management, saying they had been forced to recall some trucks due to the delay.
What Are Your Thoughts
Share with us what you think about this article