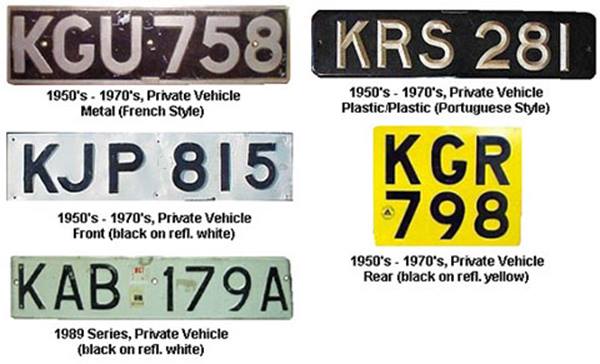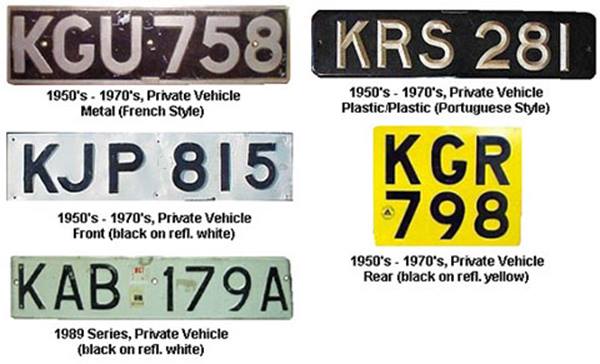 For a vehicle to operate in Kenya, it needs to be included in the motor vehicle register. Over the years vehicle registration has be an exhausting and time consuming task, but in recent years things have changed and now it's quite simple and can be done in a 2 to 5 days.

The registrar of motor vehicles handles the registration and licensing of vehicles. This process is managed by the Kenya revenue authority (KRA) under the Road Transport Department.
The registrar of motor vehicles issues 5 types of number plates; GK, civilian, diplomats, local authority and parastatals. We will mainly be focusing on civilian vehicle registration. The civilian plates are easy to identify; they are white at the front bumper and yellow in the rear bumper.
Here's a list of things you need in order to register a vehicle.
Duty and VAT receipts

Import entry form (Form 63)

Foreign log book translated into English

Port Release Order

Bill of Lading or Airway Bill

Clean Report of Findings (CRF)

Import Declaration Form (IDF)

Authority to enter goods for home use from the Commissioner of Customs & Excise

Vehicle Inspection Report (VIR) if the vehicle is for commercial use.

A temporary Importation Document (Form C44A or C44)

Road manifest or Carnet de Passages in the case of vehicles imported by road

Foreign Vehicle Receipt/License

Personal Identification Certificate Number (PIN) card

Certified copy of national identity card of vehicle owner or valid Passport.

Insurance cover

A dully filled Form "A" personally signed by the Importer.

If duty was not paid during the previous registration of the vehicle eg. Ex-UN vehicles, duty must be paid before the vehicle is transferred to the new owner. This means the vehicle will have to be taken to the Customs and Excise Department for valuation of duty.
Once civilian vehicle has been registered, it's not easy to change number plates, though there are situations where one car be allowed to do so. For example, if the vehicle was missing for a long period time or it was involved in crimes which my pose a threat to the owner. Or any other valid reason that the registrar accepts. You'll need to provide the registrar a letter from the CID confirming that the change is required.
Once a vehicle has been written off, the owner is required return the vehicle registration book to the Registrar of motor vehicles.
What Are Your Thoughts
Share with us what you think about this article