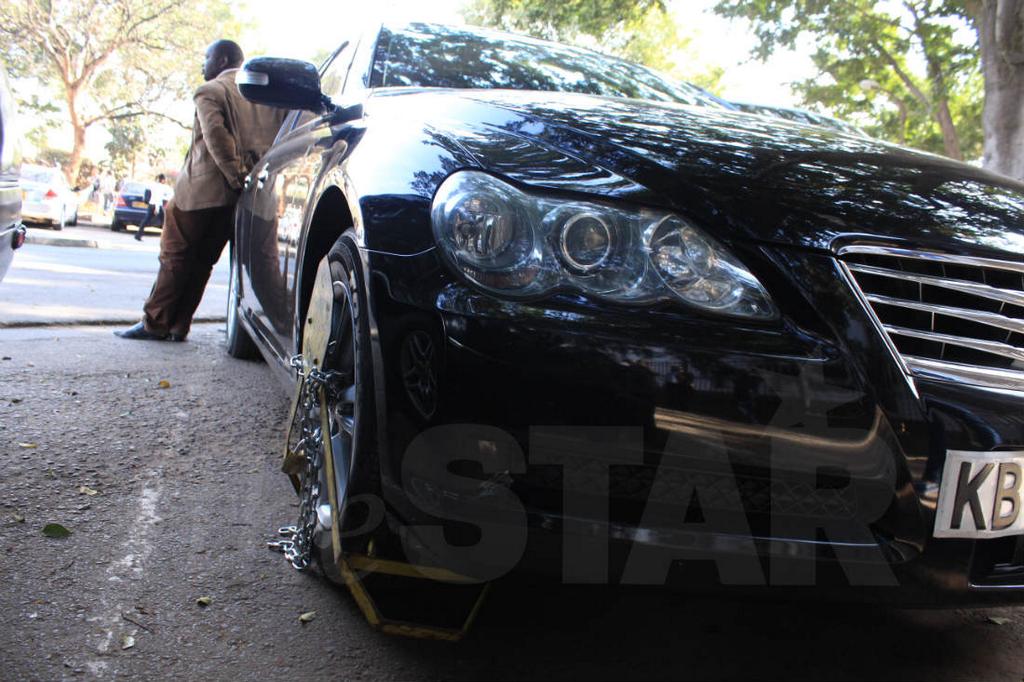 The problem of parking in the CBD yesterday came into the fore after Nyayo Highrise MCA Maurice Akuk's car was clamped outside City Hall.
Akuk arrived at City Hall at 2.30pm and found his parking occupied. He parked his car outside City hall near the deputy governor's parking and it was immediately clamped.
Without knowing, he went into City Hall to address a press conference opposing the newly-launched clean-up in Kibera. When Akuk found his car clamped, he went to Nairobi Governor Evans Kidero's office shouting that his car must be unclamped because his parking was occupied.
However, Kidero's security restrained him as the governor was with visitors in his office. Akuk then shouted loudly saying he wants his car to be unclamped and he deserves to be respected, causing business to come to a standstill.
Executive committee members, chief officers and other senior City Hall staff dashed to find out what was happening. Sarangombe MCA Pius Kotieno tried to calm down Akuk but his attempts were futile.
As he kept shouting, Kidero was meeting the visiting Lord Mayor of London Fiona Woolf, who later adressed a press conference. "I don't care whether there are visitors here. You cannot disrespect me and tell me to cool down because there are visitors. Even visitors need to know that we are disrespected in Nairobi county," Akuk continued to shout.
As Akuk ran amok, a senior officer asked staff from the inspectorate to go and unclamp the car.
- See more at: http://www.the-star.co.ke/news/article-190213/mca-storms-kideros-office-over-clamped-car#sthash.ijJ0EeQU.dpuf