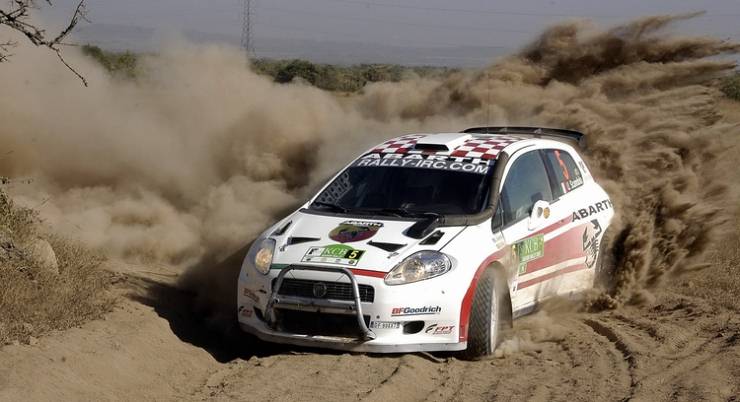 Kenya's President Uhuru Kenyatta said Friday his government will do all what it can to bring the flagship local event, KCB Safari Rally, back to the World Rally Championships (WRC) calendar.
Organisers of the 62nd edition of the world famous rally are hoping he will convince visiting officials of the motor sport world body FIA to include it as a candidate event for the WRC next year by staging an event of global standards in closed routes.
Speaking whilst flagging off the first three cars in Nairobi Friday morning, the President said his government will support Kenya Motor Sports Federation to bring the rally back to the status it enjoyed during its glory days before it was pulled out of the WRC calendar in 2003 over safety concerns.
"We want to get this rally back to what it used to be, and as government we want it to get back on the World Rally Championship circuit," Kenyatta said.
He noted the Safari Rally was a major highlight in the Kenyan calendar and no effort will be spared to get motor sports back to what it used to be.
He also called on fans to enjoy the racing, but to ensure that they take necessary precautions to avoid accidents. "I urge spectators to be supportive but please don't get overexcited to avoid accidents," he said.
Founding President and his father, Jomo Kenyatta made history in 1968 when he flagged off the Safari Rally, making it the first event in the international motorsport calendar to be flagged away by a Head of State.