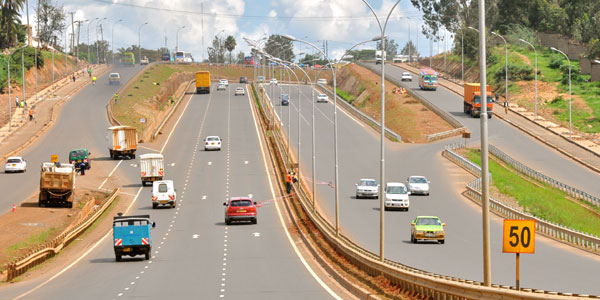 The campaign will encourage road users to take personal responsibility for their actions as drivers, passengers and pedestrians.
Known as the National Road Safety Programme, its clarion call is "Toa Sauti" (speak out) and will be spearheaded by a Trust, whose membership is drawn from mobile phone giant Safaricom, the Media Owners Association, Traffic Police, the government, Matatu Owners Association, Kenyatta National Hospital, East African Breweries Ltd, Total Kenya, General Motors, Magnate Ventures and Direct Line Assurance.
According to the Traffic Department this year alone, at least 2,525 people have lost their lives in accidents.
Out of these, Traffic Commandant Benson Kibui said, 1,236 were pedestrians, 241 were drivers, passengers (607), boda boda operators and their passengers (440).
The number of those killed on the Thika superhighway this year has reached 111.
"I want to encourage Kenyans not to keep quiet when a driver endangers your life by dangerous driving," Mr Kibui said on Wednesday.
Safaricom chief executive Bob Collymore said the campaign, to be implemented in three phases, will be aimed at influencing behaviour change of road users.
"As we approach the accident-prone December period, it is time we mobilised efforts to curb road carnage," he said.
In a speech read on his behalf by Finance Minister Njeru Githae, President Kibaki expressed concern that accidents had reached alarming and unacceptable proportions.
The President said the government would bring into operation new traffic regulations.
"I have directed the Ministry of Internal Security and the Commissioner of Police to see to it that the new regulations are implemented without fear or favour," he said.
Media Owners Association chairman Kiprono Kittony said various efforts like the famous "Michuki rules" had provided temporary respite to the insanity on our roads.
What Are Your Thoughts
Share with us what you think about this article