With the re-introduction of alcoblow to curb drunk driving, there have emerged several Facebook pages and at least one Twitter account alerting drunk drivers of police whereabouts, with an aim of helping them avoid arrest.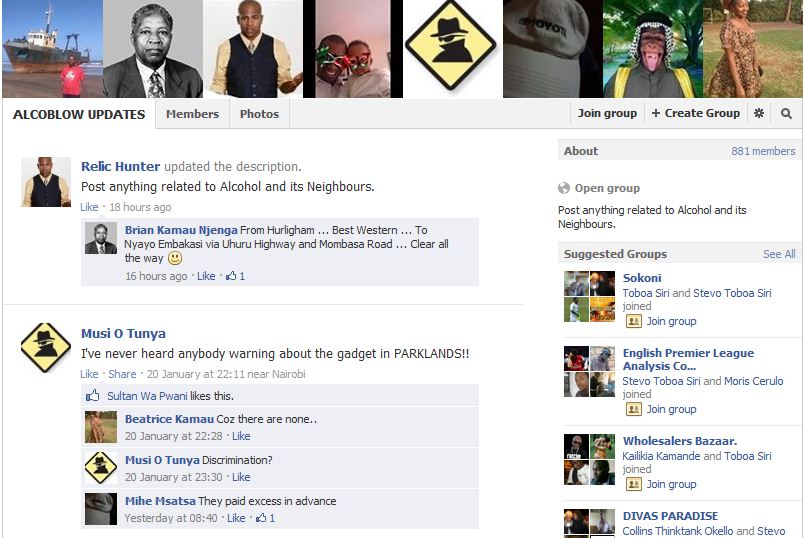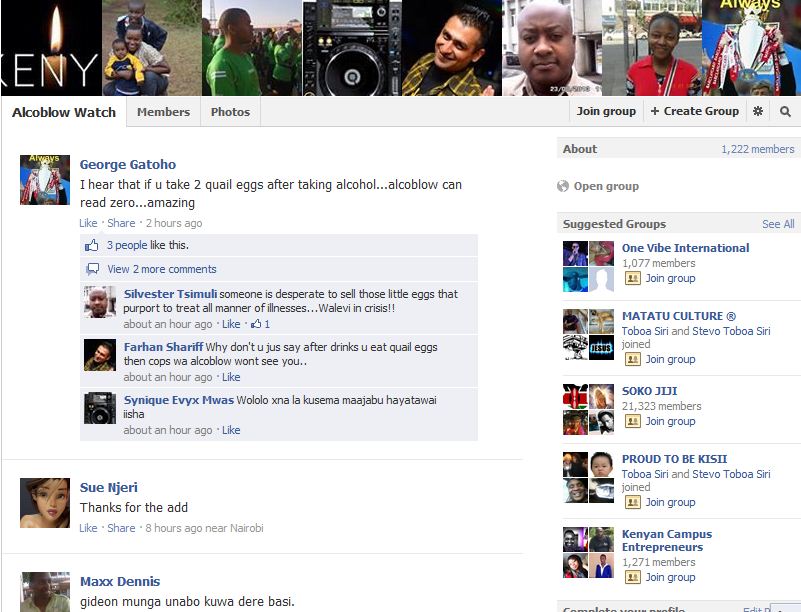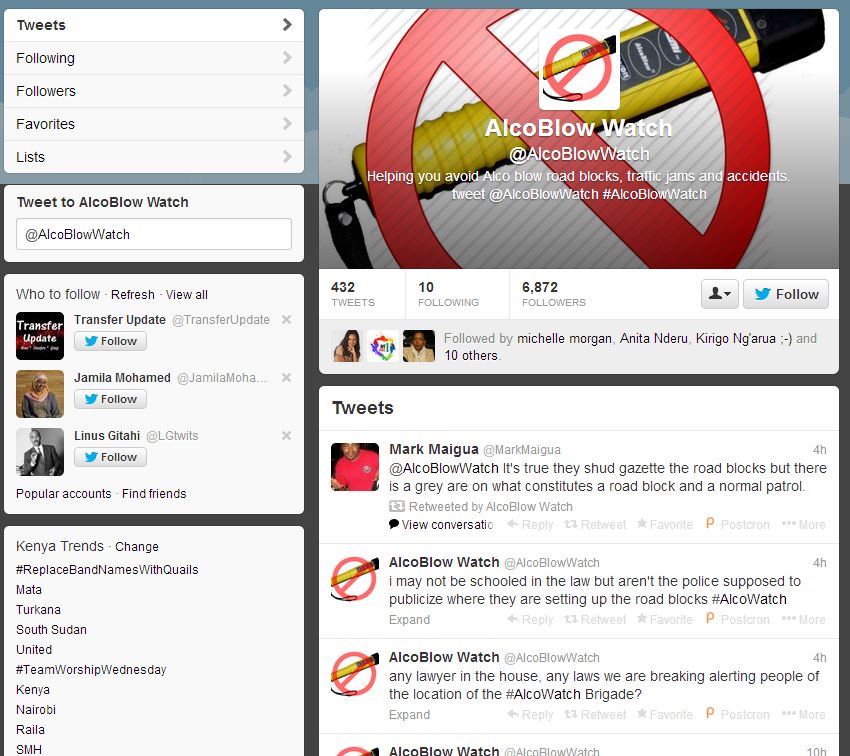 Individuals behind updates in social media alerting motorists on locations of policemen testing for drunkeness now have a war in their hands.
Traffic police have warned that they are closely monitoring the pages created for such purposes, saying the perpetrators are helping drunk motorists circumvent the law.
Traffic Commandant, Samuel Kimaru identified the targeted facebook pages as 'Alcoblow watch' and 'Alcoblow updates'.
"We are monitoring the pages . We are also redeploying the police to different locations after a few minutes to avoid this," he said.
He added: "We are happy with the results so far and we are optimistic that this is going to help a lot in reducing accidents resulting from drunken driving" Mr Kimaru said.
He said the traffic division has managed to arrest several drivers in the city, among them prominent personalities who were driving under the influence of alcohol.
On Monday, 52 people were arraigned in different courts in the city.
Mr Kimaru said the traffic police division will acquire more street surveillance cameras that will help in nabbing drivers breaking traffic rules.
Close to 200 offenders have been nabbed on city roads since the reintroduction of the breathalyzesrs a month ago.
Source: Nairobi News
What Are Your Thoughts
Share with us what you think about this article