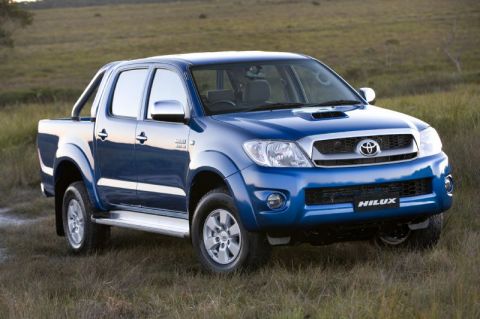 Toyota Kenya will start assembling the Hilux pickup in Kenya as part of its strategy to increase its market share. Assembling the vehicles in Kenya would lower the duty paid for imported vehicles, which would also reduce their overall cost per unit in the country making it more affordable. Currently enjoying 26 per cent market share, the auto dealer which is a subsidiary of Japan-based Toyota car maker also wants to start importing Hino Trucks in the country. By selling the Hino trucks, the firm would be seeking a piece of the booming public transport and construction industry where these trucks are in demand."Our aggressive, cost management process will ensure that we keep everything in control during this period but at the same time grow our sales volumes," Toyota Kenya managing director, Mr Hylton Bannon, said yesterday during the official opening of the firm's Westlands branch.
Bring services closer
To increase its foothold in the country, the firm will also open a new branch at GilGil town. "Opening of Westlands branch is aimed at expanding our footprint in the country by bringing services closer to the people," said. Constructed at a cost of Sh160 million, Mr Bannon said the new facility would ensure customers accessing their services and other products along Uhuru Highway avoid heavy traffic hence reduce fuel cost and time spent. Toyota Kenya becomes the second auto-dealer to open a branch in the commercially busy Westlands, after DT Dobie opened one.
What Are Your Thoughts
Share with us what you think about this article