The car you see above could, possibly, be the 2015 Subaru WRX, a car that isn't supposed to reach the public eye until next week's Los Angeles Auto Show. The leaked image has been circulating around the web, along with a brief teaser video of the new sports sedan (which you can see below).
The image, which AutoWeek reports may be (probably) a render, appeared on the Clubrz Facebook page, aSubaru fan group. It does fit somewhat with the teaser image we showed you yesterday, while featuring certain styling cues from the WRX Concept shown at the last New York Auto Show.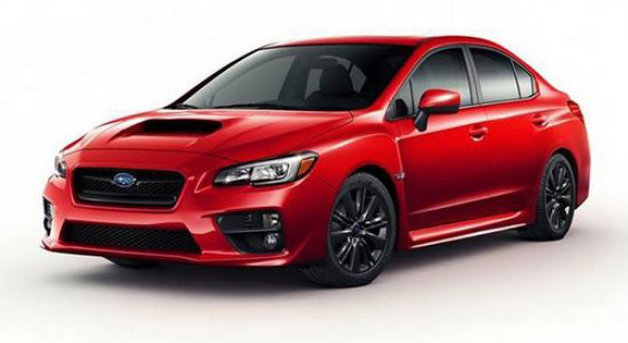 Now, we'd advise you take this with an appropriately sized grain of salt. We won't know for certain what the next WRX looks like until we're parked in an uncomfortable chair at the LA Convention Center. Still, take a look up top and let us know if the new WRX - which, we'll point out, has neither gold wheels, a big wing or World Rally Blue paint - fits with what you wanted to see. We've also got a very short teaser of the car that plays on the teaser image posted yesterday, which you can see by scrolling down.