In the film clip to 'Otis', the first single from the US duo's new album Watch the Throne, the two take to the luxury limousine with a heavy-duty metal cutter and a blowtorch, converting it into a hardcore landaulet.
The 'Maybach Otis' as we'll call it does away with all four doors. The roof splits down the middle and slides back over the boot.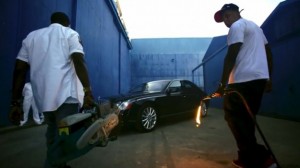 Of course, when we say boot, we mean bonnet, because the two have been switched on the Otis landaulet so that the licence plate takes pride of place at the front and the ostentatious vertical grille and hood ornament are relegated to the rear.
It's also hard to miss the rough-looking flared wheel arches and fire-breathing exhaust, which top off the truly mental package.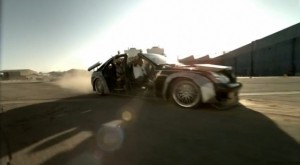 In Australia, the Maybach is priced from $945,000 to $1.15 million. The most powerful variant – the 57 S – is powered by a 6.0-litre twin-turbocharged V12 engine with 450kW and 1000Nm of torque.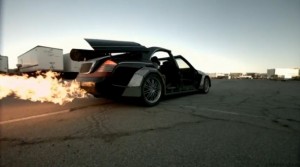 Fortunately, the million-dollar Maybach hasn't gone to waste. A message at the end of the clip reads:
"The vehicle used in this visual will be offered up for auction. Proceeds will be donated towards the east African drought disaster."

Given the god-like status of Jay-Z and Kanye, it could end up fetching more than it was worth before the modifications.

Which Maybach would you rather? The standard limousine or the Otis landaulet? Let us know in the comments section below.
What Are Your Thoughts
Share with us what you think about this article