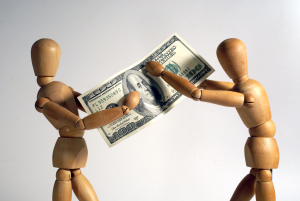 If you're in the market for a new car, there are some important shopping points for you to consider as you set out to make your purchase. Certainly, you can always go into a dealer showroom, meet with a sales person and strike a deal. Or, you can do your research first and save hundreds, perhaps thousands of dollars on a new car. Let's take a look at five new car shopping tips for today's market conditions:
1. Package options — If you plan to keep your car for the long term, let's say for up to 10 years, you might do better by opting for a higher trim level. Certainly, you'll pay more for a loaded car, but you'll also save money by buying a car packaged the way you want. Car manufacturers routinely bundle popular options, such as desired technologies, selling individual add-ons as a collective and reducing the per unit price accordingly. This means you might be able to get a navigation system, rear back-up camera and Internet connectivity for far less than what you would pay individually. Often, manufacturers will throw in other goodies such as leather seating surfaces and a premium audio system to sweeten the deal.
2. Model comparisons — Are you set on a certain make/model car? If not, check out what at least three competing models offer to help form your decision. For example, if you're looking at subcompact cars, every manufacturer has a presence in this segment, with some offering market leadership. Explore the Toyota Corolla and Honda Civic, but also consider the Ford Focus, Chevrolet Cruze, Hyundai Elantra, Nissan Sentra and Volkswagen Jetta. Look at price, packages offered, warranties and read new car reviews from the experts to determine the best choice for you.
3. Year end specials — Beginning around the fourth quarter of the year manufacturers start to roll out some of the best deals of the season. That's because two things are being factored in: a change in model year and a change in the calendar. Deals heat up in December, but in some years you'll find low cost financing and larger rebates beginning in October. Know what specials are being offered and shop accordingly. Inquire about recent college grad and military discounts, if applicable.
4. Model end specials — The best deals on new cars are with discontinued models. For example, the Cadillac DTS and STS as well as the Buick Lucerne were each discontinued in 2011. Cash rebates of $7,000 were offered, enabling Cadillac and Buick dealers to move inventory. If it doesn't matter to you if a model is around anymore or not, then consider a discontinued vehicle. You get the same warranty and dealer support that you would get with any new model.
5. Lease deals — Used car valuations are up which means that lease deals are better than ever. Leasing is based on the projected residual value of your car when the lease has ended and, because used car prices are up, you'll pay less each month for a car that is deemed more valuable some two to three years out. Some manufacturers, including GM, are offering zero down lease deals. Otherwise, expect to come up with $2,000 or more at lease signing.
Comparison Shopping
It doesn't hurt to talk with other new car buyers about their purchases as you seek to buy a car yourself. Customer opinion is important, a shaping factor that every new car buyer can often benefit from. Shop wisely and don't hesitate to play dealers off of each other to get the best deal on a new car. Make good use of the Internet to find and compare deals.
What Are Your Thoughts
Share with us what you think about this article