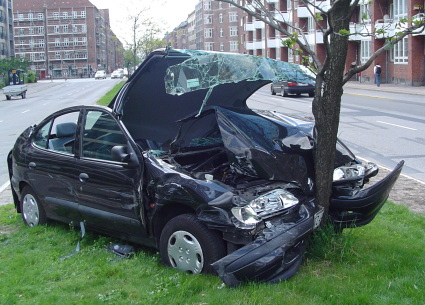 If you have two or more cars in the family, then you can save money on your car insurance by having your entire personal fleet covered by one auto insurance company. Insurers typically offer a discount on two or more cars, with rates lowered by at least 10 percent on your second and subsequent vehicles. At policy renewal, discounts continue and can include an annual loyalty renewal of 5 percent or greater. Those savings add up and are most certainly welcome by today's cash-strapped consumers.
When shopping for multiple or multi car insurance, there are some things for you to consider. Let's take a look at several points so that you can effectively compare rates between auto insurance providers:
1. Like comparisons — When shopping for car insurance, you'll need to ensure that each offer exactly matches the other offer in services covered. This means that the exact same level of coverage, deductions and exclusions are offered on each policy. Any differences here and you won't be able to make a precise comparison between policies.
2. Throw a wide net — You've seen all of the ads on TV for car insurance. Major companies spend millions on advertising to tout what they have to offer. Not all insurers advertise heavily, with some choosing to reach you through direct mail, e-mail and radio. Check with your company's Human Resources department to find out if there is a company that offers an upfront discount to its employees.
3. Consider financial strength — A low auto insurance rate can be most welcome, but it won't do you any good if the company servicing your policy is experiencing financial difficulty. Search for "Best's Financial Strength Rating" to find A.M. Best Company, Inc.'s ratings for insurance companies. Its top rating is A++, A+ or "Superior," and ratings of "Excellent" and "Good" are still sufficient for your needs. These three fall under Best's "Secure" designation. Any rating less than "Good" means that the company is "Vulnerable" and could be a problem for you. Play it safe by eliminating those insurers that do not carry a "Secure" rating.
4. Make contact — Once you narrow your list down to two or three insurers, then compare multiple car insurance rates to find the insurer that is right for you. Before you make a final decision, contact the insurance company to learn more about its service. That phone call will reveal to you how fast its customer service department responds and whether you are quickly connected with a live representative or not. The lowest rates won't do you any good if your call is not handled professionally and with courtesy.
The bottom line is that you will find differences in rates quoted by insurers even for the exact same driver. Insurance companies base these rates on a number of external and internal factors including the company's claim payments and its expenses. Be thorough with your research and you should come away with multi car insurance savings that will put a smile on your face.
What Are Your Thoughts
Share with us what you think about this article