Chief Inspector of Police Pius Kipserem Cheboswony has died through a grisly accident, along Oljororok-Dundori Road in Nyandarua County.
Cheboswony was in charge of Sagana State Lodge and had served the National Police Service for 28 years.
In a statement sent to newsrooms on Tuesday, March 17, President Uhuru Kenyatta mourned the death of the security officer as a dedicated man who was committed to his work.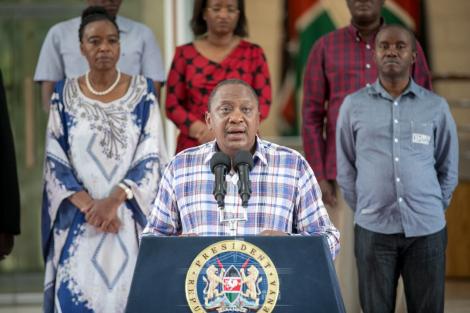 "My sincere and heartfelt condolences to the family of Chief Inspector Kipserem following the tragic death of such a courageous man.
"His sacrifice in serving this great nation will be forever remembered," President Kenyatta wrote in his message to the family.

The president prayed that the family gets comfort and fortitude at this difficult moment of mourning.
According to the National Transport and Safety Authority, more road crash casualties have been reported in 2020 compared to 2019.
595 people had lost their lives by March 4, 2020, compared to 546 who died by the same date in 2019.
Additionally, pedestrians are still the most vulnerable with 249 having lost their lives compared to 200 who died in 2019.
Further, the authority stated that there were 23 fewer pedestrians who died from January 1, 2020, to March 4, 2020, compared to those who died in the period between January 1, 2019, to March 4, 2019.
On the other hand, the authority stated that 117 drivers died from January to March 2019 while those who died the same period of time in 2020 were 94.

Passengers who died from January to March 2019 were 40 but increased by 23 in 2020 for the same period of time.
A 2018 annual crime report by the Kenya National Police Service attributed accidents to speeding, drunk driving, fatigue and wrong use of the road by pedestrians.
Other factors were poor road infrastructure and non-observance of traffic laws.

SOURCE: kenyans.co.ke

What Are Your Thoughts
Share with us what you think about this article